Albuquerque is an incredible city to visit and welcomes all visitors with open arms. The bars, restaurants, and other local businesses offer a wide variety of things to do for the LGBTQ+ community with a lot of spirit and pride to back them up. Check out this inclusive list of LGBTQ+ friendly things to do in ABQ! 
Learn more about LGBTQ+ friendly things to do in Albuquerque and community resources through the New Mexico OUT Business Alliance and at nmoba.org. 
Go Ham during Albuquerque Pride Week/Pride Parade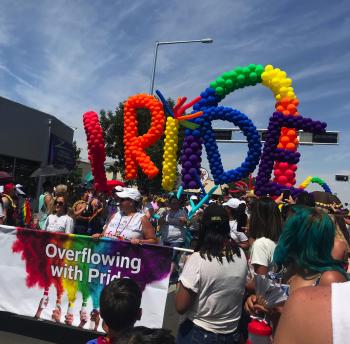 Albuquerque puts on a spirited Pride Week and it all kicks off with a parade that will make you want to let your freak flag fly! Running along Albuquerque's portion of Historic Route 66 along Central Avenue, this massive parade features float after float of supporters, allies, and LGBTQ+ groups from all across the state, cheering for love and equality with a fabulous outfit to boot! Continue the celebrations for three full days at EXPO New Mexico: Home of the State Fair as it gets a very colorful makeover for the week. 
Go Dancing at Effex Nightclub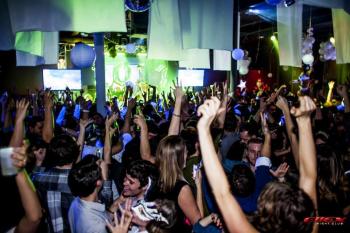 Getting your groove on has never been as exhilirating as it is at Effex Nightclub. With two stories of dance floors and bars and a stage that hosts some of the hottest DJs around, it's nearly impossible not to meet new people, get a drink from a good-looking bartender, and dance the night away. 
See a Performance by the New Mexico Gay Men's Chorus
As it turns out, the gay men of New Mexico know how to sing - and well, at that! A performance by the New Mexico Gay Men's Chorus is an absolute MUST on your Albuquerque LGBTQ+ bucket list. Check out a full list of performances and shows here!

Check out a Cabaret at Sidewinders
We know that brunch was just a teaser, so let the entertainment continue with an evening of queens, kings, false eyelashes, and sequins at one of Sidewinders weekly cabarets. These shows range anywhere from drag shows, burlesque, belly dancing, opera/musical/monologue nights, comedy shows, and other various performances that are nothing shy of fabulous! The shows take place every Sunday and Wednesday night with occasional additions on Fridays and Saturdays, so be sure to check the schedule!
Mingle and Meet Someone New at the ABQ Social Club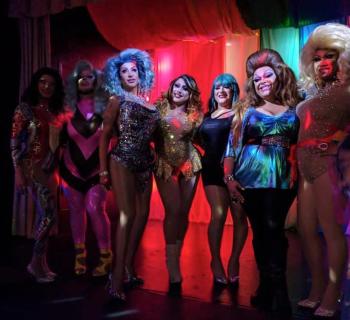 The ABQ Social Club has been a tried-and-true hot spot for the local LGBTQ+ community for years, and continues to do so. With a warm welcome for patrons of all kinds, stop by for a freshly-shaken beverage, a top-notch show, or both! The ABQ Social Club often hosts events and performances of all varieties year-round including drag shows and numerous fundraisers!  
Join Albuquerque's Only LGBTQ+ Bowling League
This one is sure to strike your interest! Albuquerque Sunday Night Out and the International Gay Bowling Organization together offer the only LGBTQ+ bowling league in all of Albuquerque! Join a team where every athlete can be proud of who they are and #proudtoplay. 
Attend an LGBTQ+ Film Festival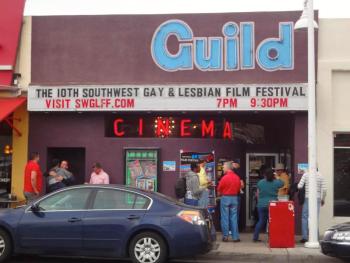 The Way Out West Film Fest is another fantastic event that happens to be one of the largest film festivals in all of New Mexico. These incredible films showcase a number of different perspectives, subjects, and real-life LGBTQ+ experiences.