With ghost stories to tell and ghoulish good times to be had, Albuquerque is the perfect place to celebrate all things spooky this Halloween season.
Halloween 2020 might look a little different than in past years, but there are still plenty of frighteningly festive ways to celebrate in Albuquerque. From drive-in scary movies and ghost tours to pumpkin patches and drive-through haunted houses, there is a safe way for everyone to have fun this October. 
We've put together a list of some of our favorite festivities to celebrate the 2020 Halloween season in Albuquerque.
Celebrate Dia De Los Muertos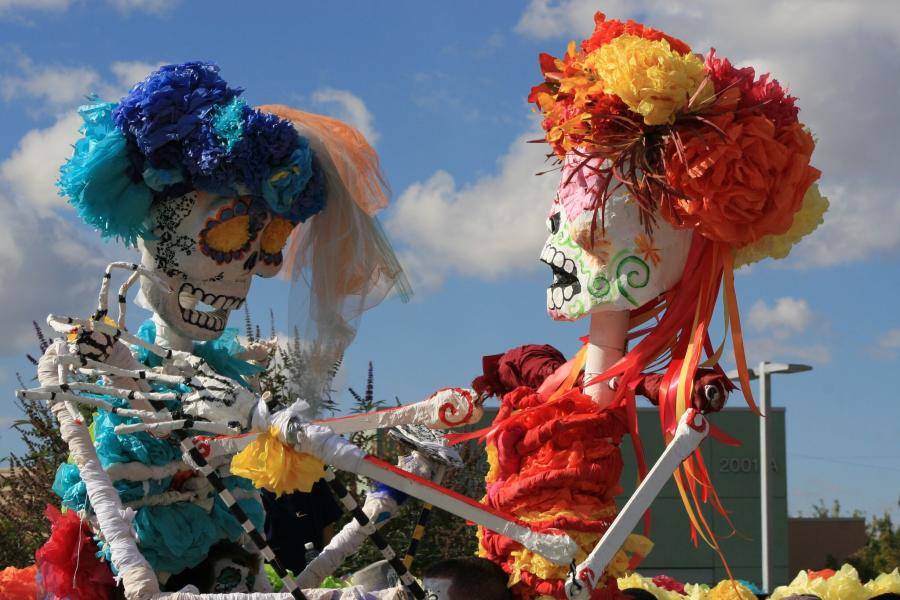 Dia de los Muertos is widely celebrated throughout New Mexico and Albuquerque. The annual celebration takes place on November 1st and 2nd, All Saints Day and All Souls Day, respectively. Learn more about the traditions surrounding Dia de los Muertos here. 
Race Virtually in the 2020 Day of the Tread
Day of the Tread is an annual Dia de los Muertos and Halloween themed bicycling event for cyclists of all ages and skill levels. Riders can choose from a variety of distances and costumes are encouraged, making this event perfect for everyone. This year's event will be held virtually, and cyclists can ride any time between October 24 and November 1, 2020. Learn more. 
Walk & Ride through the Darker Side of Albuquerque with ABQ Tours and NM Film Tours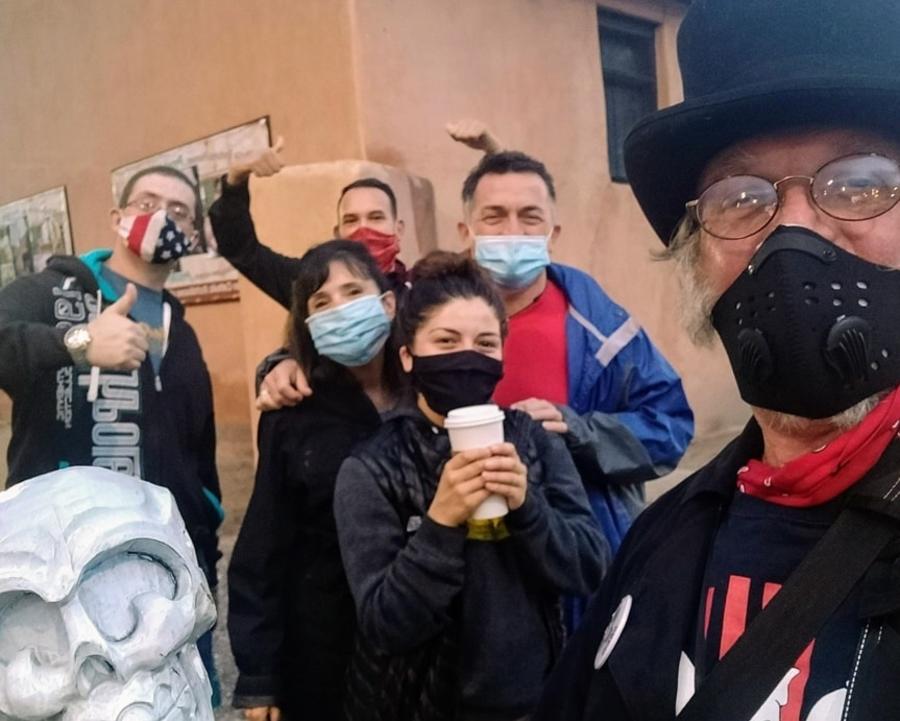 Image Source: #ABQTours 
On this walk & ride tour, you'll go on a walking ghost tour followed by a ride on the NM Film Tours' Spook Shuttle! Visit the locations of Albuquerque's darker side as you hear haunting stories, review the evidence, and conduct your own mini ghost hunt at select locations including the KiMo Theatre, Hotel Parq Central and the arroyo and La Llorona! The experienced tour guides will send shivers down your spine as you peek and creep around every haunted corner of this tour. Learn more. 
Participate in the Albucreepy Edition of the Amazing Chase
With this interactive, live experience, you'll get out of the house (safely), and hit the streets as you venture into the night to visit 13 haunted locations around Albuquerque. The Amazing Chase: Albucreepy is a new tour concept from the Albuquerque Tourism & "Frightseeing" Factory (AT&SF). This event is part pub trivia, part scavenger hunt, part Cash Cab and part haunted house.  Competitors will venture out into the city in their own vehicle with their "Chase Crew," chasing ghosts and other haunts around the city. Teams will be competing against other Chase Crews by collecting points for visiting 13 haunted locations. Learn more. Learn more. 
 
Enjoy an Immersive, Frightening Fall Feast at Electric Playhouse
Attend a chillingly unique, immersive dinner at Electric Playhouse. During the Frightening Fall Feast, you'll take a culinary trip through classic haunts, when fall food flavors accompany a visual powerhouse of spooky locations and interactive elements. One part Halloween, one part Fall Harvest Dinner – this feast is a dining experience that will engage all your senses by weaving together cuisine, entertainment, good company and visually immersive interactive projection-mapping. Learn more. 
Experience a Drive-Through Haunted House: Mile of Terror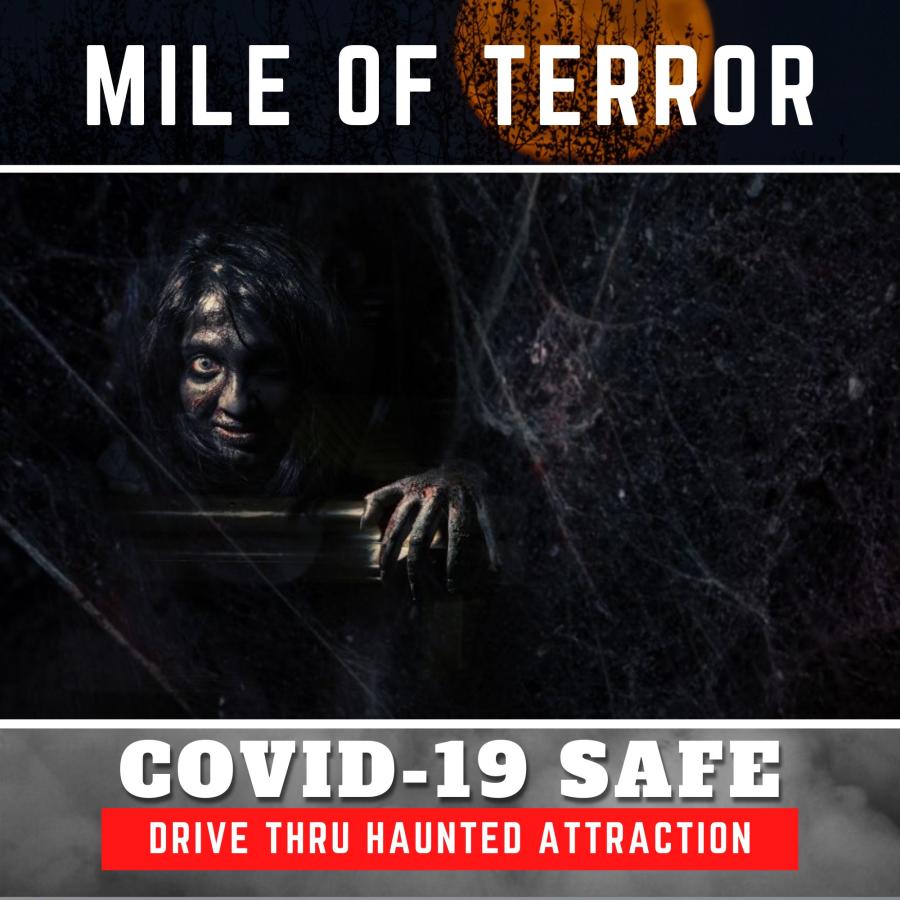 Image Source: Dragon's House of Horror
Dragons House of Horror is offering the newest type of haunted attraction in 2020! This drive-through haunted house is a Covid-19 safe event for the entire family, and located in the parking lot of the Rio Rancho Events Center. You'll still get chills, even as you enjoy this haunting experience from the safety of your own vehicle. Learn more. 
Pick Your Perfect Pumpkin at McCall's Pumpkin Patch
McCall's Pumpkin Patch is full of fall family fun. With limited attendance and safety precautions in place, the beloved pumpkin patch and farm is open and offers everything from pumpkin picking and hayrides to corn mazes and petting zoos. Learn more. 
Catch a Scary Drive-In Movie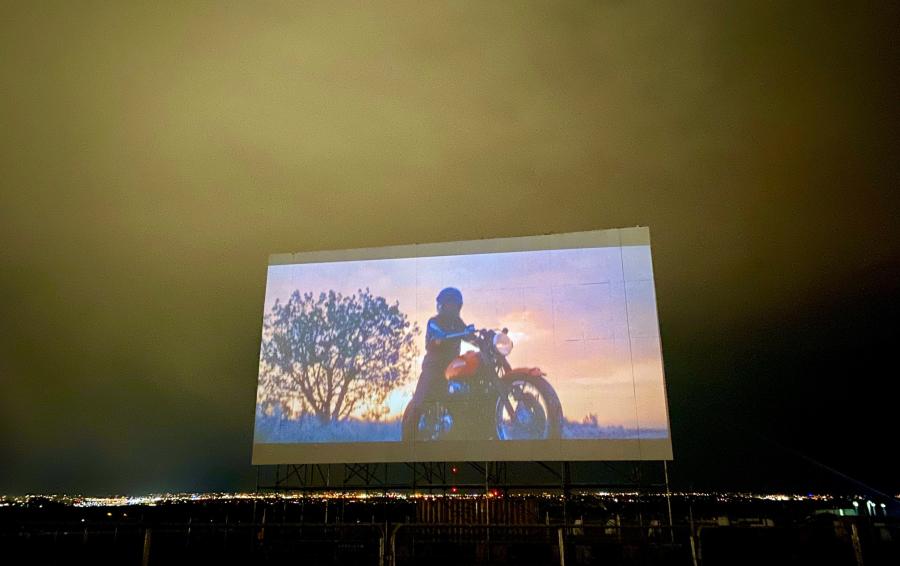 Image Source: The Drive-In at Balloon Fiesta Park 
Drive-in movies are back in 2020, and there are a multitude of options to get your fright on in Albuquerque. Stay safe while getting spooked this year at a drive-in scary movie. The Drive-In at Balloon Fiesta Park is offering showings of the creepiest films like It and Get Out, as well as family friendly frights like Hocus Pocus and Gremlins. Or, for dinner and a show, head to O'Niell's Nob Hill location for showings of The Addams Family, Halloween and more. Learn more about Balloon Park Drive-In. Learn more about O'Niell's Drive-In Dinner and Movies. 
Stay Home and Watch a Scary Movie or TV show filmed or Set in New Mexico
With the rapidly expanding film industry in Albuquerque and New Mexico, there are a number of spooky, creepy and downright scary films and shows that were filmed right here in and near Albuquerque. Catch one of these horrors for a truly hair-raising good time:
The Hills Have Eyes: The 2006 remake of the 1977 movie by the same name was set in New Mexico and centers on radiation and the effects it had on the residents and visitors passing through.
The Eye: Featuring Jessica Alba, this horror movie was shot mainly in the Albuquerque area. Some scenes also were filmed in Isleta Pueblo where it was made to look like a village in Mexico. 
The Hitcher: Filmed at locations all over New Mexico, this thriller features Lord of the Rings and Game of Thrones actor Sean Bean. 
Fright Night - Filmed mainly in Rio Rancho, just outside of Albuquerque, this horror doubles as a comedy, featuring Colin Farrell as a vampire being hunted by a high school student. 
Let Me In: Filmed in Los Alamos, N.M., and featuring Carrie actress Chloë Grace Moretz, this fantasy-horror will have you rethink living in the suburbs. 
Carriers: Filmed at locations all over New Mexico, this sci-fi thriller stars Chris Pine in a post-apocalyptic world started by a simple disease that spreads through human contact.
Vampires: This vampire horror was filmed at locations around New Mexico including the historic Plaza Hotel in Las Vegas, New Mexico and the famous Cerrillos desert in Santa Fe. Featuring James Wood and Daniel Baldwin, the movie showcases a modern take on how to kill a vampire.