Some people think of ¡Explora! as a children's museum. But that would be selling it short. Located along museum row in Albuquerque, ¡Explora! offers more than 250 interactive exhibits that are fun for anyone of any age. I recently had the opportunity to experience ¡Explora! myself, just ahead of its new X Studio opening.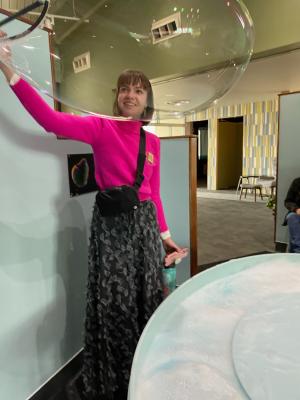 The museum is divided into areas where visitors can learn about specific topics, like sound or water. Each activity explores a different scientific concept, such as the hydrodynamics of certain shapes placed in water. My favorite exhibit, which has remained at the top of my list since I was a kid, is the giant soap bubbles. You can learn about surface tension while building bubble sculptures. It's so much fun to use the giant wands to create huge soap bubbles and pop them. Another cool activity is using a microscope to zoom in on common items like a blanket or wood.
Another popular exhibit is the high-wire bicycle. I'm a little too scared to brave a ride over the first floor of ¡Explora! exhibits, but I hear it's a thrilling experience.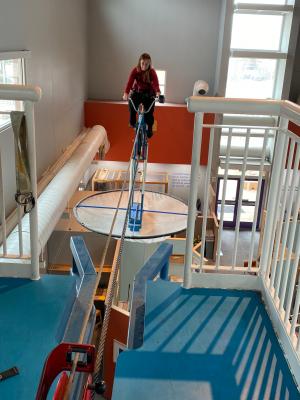 To get down to the first floor, don't miss the elevator. It's less of an elevator and more of a giant room, complete with a couch, piano and light-up table. The highlight on the first floor of ¡Explora! is the interactive fountain. It's a laminar fountain, which means the streams of water look as smooth as a rod of glass. Find buttons located around the perimeter of the fountain to control the water streams and create fun patterns.
¡Explora! does a great job catering to people of all ages. Each week there is a special "toddler time" where young children can enjoy the museum without having to worry about older kids. ¡Explora! also hosts special adult nights each month, where adults can play with the exhibits while enjoying live music or guest lectures. Special nights exploring the science of wine, beer and spirits are open to those 21 and older.
X Studio
X Studio opened in mid-February 2023 as a special center for teens in Albuquerque. Hands-on stations introduce teens to turning science into a career. Teens can play a game on how to conserve water during a drought or explore how lenses work in optometry. There is a makerspace for more practical uses from screen printing to laser cutting, plus another room with the latest technology to help carry out their projects. Teens have the opportunity to experiment, fail and problem-solve to figure out a solution themselves.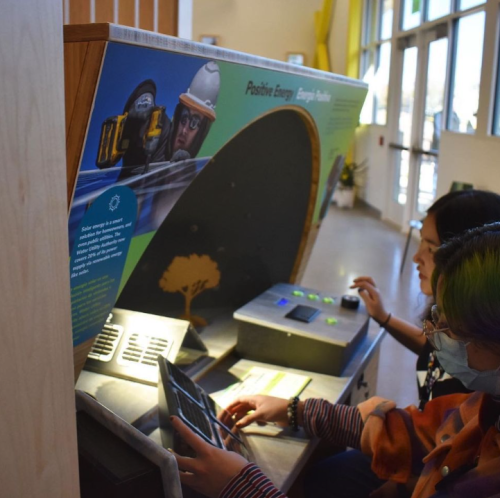 Photo Credit: Instagram
Additionally, a lounge area allows teens to relax after school or while waiting for an X Studio workshop. Local teens 13-19 can sign up for a free membership, giving them access to all of the above, plus workshops focused on topics teens are interested in, including everything from budgeting and robotics to film and cosplay. The goal of the center is to create programming based on what teens are interested in, so the topics are flexible depending on interest.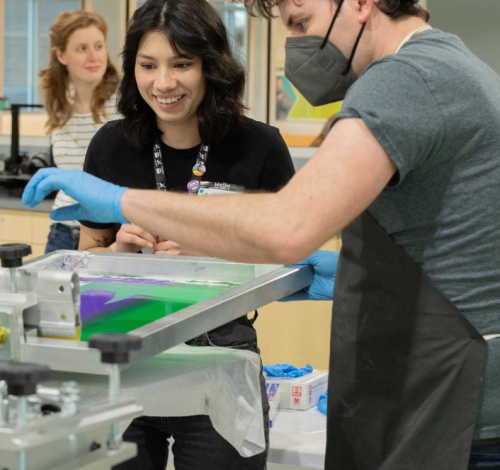 Photo Credit: Instagram
Schools will be able to take advantage of X Studio and host field trips there too. I had the opportunity to tour it a few days before it opened, and it's clear that X Studio's staff is extremely passionate about the project. I'm envious this didn't exist when I was a teenager.