Albuquerque is known for its vast diversity – with cultures from around the world living and thriving here – making the city the uniquely vibrant place that it is.
In honor of National Asian American and Pacific Islander Heritage Month, Visit Albuquerque teamed up with Kristelle Siarza, of Siarza Social Digital, to explore Albuquerque's Asian American heritage and cultural connections. Together, we've created a list of museums and landmarks where you can explore, experience and learn more about the city's Asian Pacific cultures.
Ballooning and the Anderson Abruzzo Albuquerque International Balloon Museum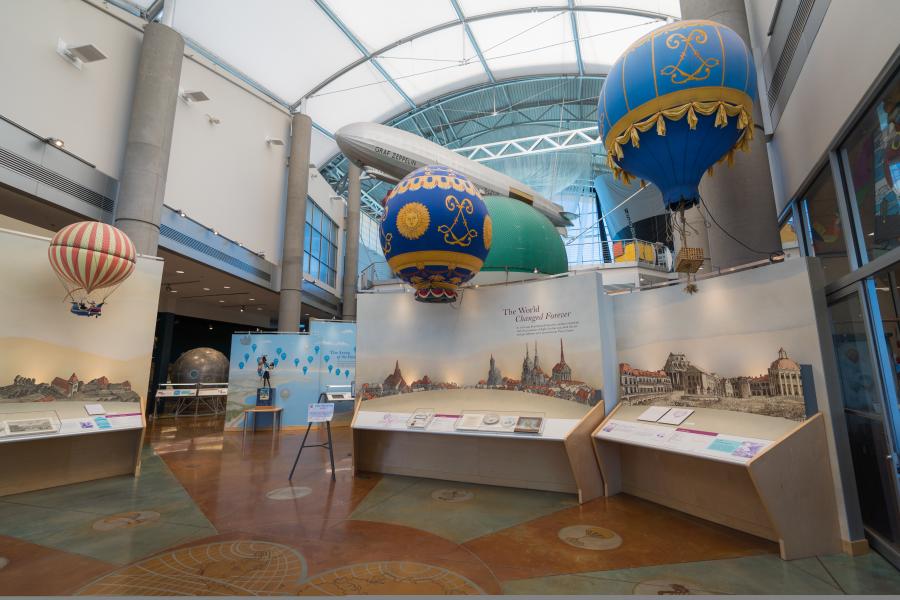 Head to the Anderson Abruzzo Albuquerque International Balloon Museum and learn about some of the most famous Asian American hot air balloon pilots, their stories, and their connections to Albuquerque.
Hiroaki "Rocky" Aoki
Did you know that Hiroaki "Rocky" Aoki from Japan (who you might know better as founder of the Benihana restaurant chain) held a 34-year record for the longest balloon flight?
In 1981 the helium-filled Double Eagle V became the first balloon to cross the Pacific Ocean. Operated by a four-man team that included Albuquerque-based balloonists Ben Abruzzo, Ron Clark, Larry Newman, and Rocky Aoki, the Double Eagle V lifted off in Nagashima, Japan, and traveled 5,208 miles over three and a half days before the balloon crash-landed in the mountains of Northern California during a rainstorm.
The whole crew was rescued the following day and received by well-wishers and a mariachi band in Albuquerque. "If you are afraid to die, you are probably afraid to live," Aoki said at the time.     
Judy Nakamura
Another notable Asian American hot air balloon pilot with connections in Albuquerque is Judy Nakamura. A former Chief Justice of the New Mexico Supreme Court, this Japanese American balloon pilot is also known for piloting her balloon at the Albuquerque International Balloon Fiesta and flying as often as she can year-round. 
The National Museum of Nuclear Science and History

Celebrate National Asian Pacific American Heritage Month and experience the cultures with the National Museum of Nuclear Science & History.
Annual Asian Pacific Islander American Heritage Festival
Together with the Sandia National Laboratories Asian Leadership & Outreach committee, the museum hosts an Annual Asian American and Pacific Islander Heritage Festival, celebrating the cultural traditions, ancestry, native languages,­­ and unique experiences represented among ethnic groups from Asia and the Pacific.
The 2023 event will take place beginning at 10 a.m. on Saturday, May 6. Guests will experience live performances of Chinese martial arts, Polynesian dancing and Japanese Taiko drumming, lessons on origami, Ikebana floral arrangements and more. The event is included with paid museum admission.
Atomic Bomb Exhibit
A part of celebrating and learning about cultures and heritage is also learning and recognizing history – whether that be something we hold in a positive light, or something we regard as a tragedy. Take some time to learn about the atomic bombings of Hiroshima and Nagasaki and the impact it has made on the world at large at the National Museum of Nuclear Science & History. Taking the opportunity to explore the educational exhibit at this nationally renowned museum is something you can only do right here in Albuquerque.  
Bataan Memorial Park
Enjoy a sunny day and a picnic at Bataan Memorial Park, and experience this living memorial in the way it was meant to be experienced – with family and friends. 
Bataan Memorial Park is named "For the super-human sacrifices endured by the men of the 200th Coast Artillery Anti-aircraft Regiment on Luzon, Philippine Islands, that freedom and liberty of mankind shall be preserved."
In 1945, those who survived Bataan and Corregidor returned to their loved ones and to the hometowns they had left as young men - many returning to Albuquerque, to newly established neighborhoods perfect for starting families and enjoying the growing community.
As these veterans rejoined their families and communities they needed a common place to share their experiences and memories. Many used Bataan Memorial Park not only as a living memorial, but also as a place to enjoy the company of family and friends.
Now, the memorial's granite pillars bearing the names and story of the men of the 200th and 515th Coast Artillery (AA) units are arranged along the park's walkways, giving one a sense of marching alongside a man, toward the original stone memorial.
Behind the flower garden, a ramada has been erected which provides shade for benches that look across a series of stepping stones which delineate the island nation of the Philippines to the original marker.
Talin Market
Before you head to Bataan Memorial Park, be sure to stop by Talin Market to pick up foods and products for your picnic. At Talin Market, New Mexico's largest international grocer, you'll find authentic, high-quality ingredients from around the world. The store has one of the city's (and state's) largest selection of specialty foods. 
Immigrants from Asia have established strong communities in Albuquerque with rich and varied traditions. The Asian American presence is unmistakable in the neighborhood in which you'll find Talin Market, the same neighborhood as the fairgrounds. Here, the concentration of Asian restaurants (particularly Vietnamese) and shops has earned it the nickname "Little Saigon." But Asian American culture and influence can be found throughout the city and the diverse cultural mix.
Sasebo Japanese Garden at the ABQ BioPark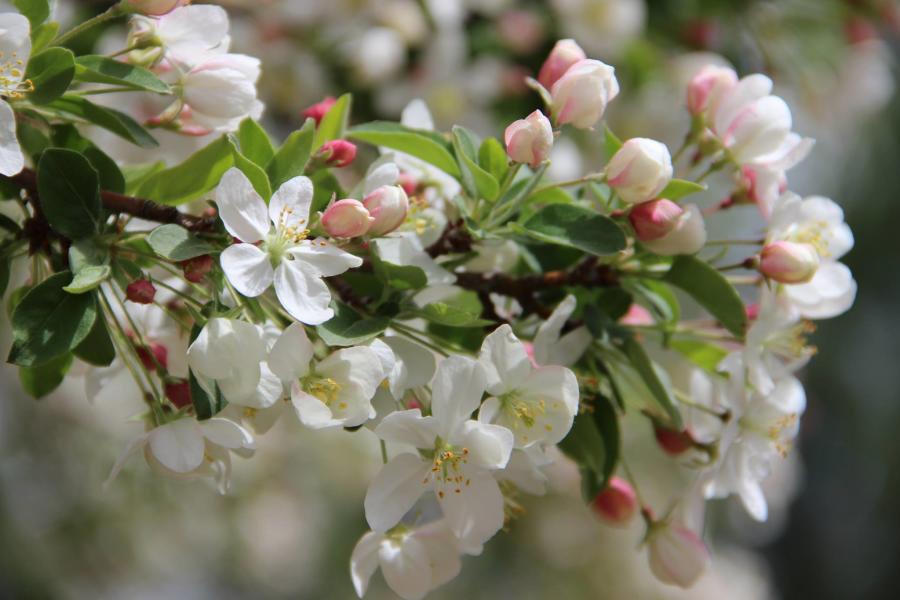 Built in honor of Sasebo, one of  Albuquerque's Sister Cities, the four-acre Sasebo Japanese Garden hosts a majestic waterfall, an elegant koi pond and a mixture of Japanese and local plants. Stone lanterns and pagoda sculptures dot the grounds and stone and wooden bridges straddle small streams. Head to the ABQ BioPark to experience this beautiful place.  
Upon entering the garden, you'll walk past the large bell tower, through huge wooden gates, and along immaculately manicured paths. You'll be surrounded by traditional Japanese plants, along with native New Mexican trees pruned and sculpted in the Japanese aesthetic.
Noted landscape architect Toru Tanaka, founder of Portland Landscape Design and Japanese Garden Specialty, designed Albuquerque's garden which opened in September 2007.
Just inside the gates and to the right, visitors will find the Japanese Garden's newest feature, a 'garden-within-a-garden' designed by five members of the Ogata Kai organization of Japanese landscape architects. The five architects, trained under the late Kenzo Ogata, created this beautiful garden in just four days (September 14-17, 2009).
Aki Matsuri
The New Mexico Japanese-American Citizens League hosts Aki Matsuri every year. This fall festival showcases traditional Japanese dances and songs, martial arts, Japanese food and more. Aki Matsuri serves as an opportunity to share Japanese and Japanese American culture with everyone in Albuquerque.