Traveling with family members is great, but sometimes it can be a daunting task to plan activities and meals that older and younger generations will enjoy. Albuquerque has a plethora of places people of all ages will be excited to visit that will make your trip a hit with everyone.
Things To Do
ABQ BioPark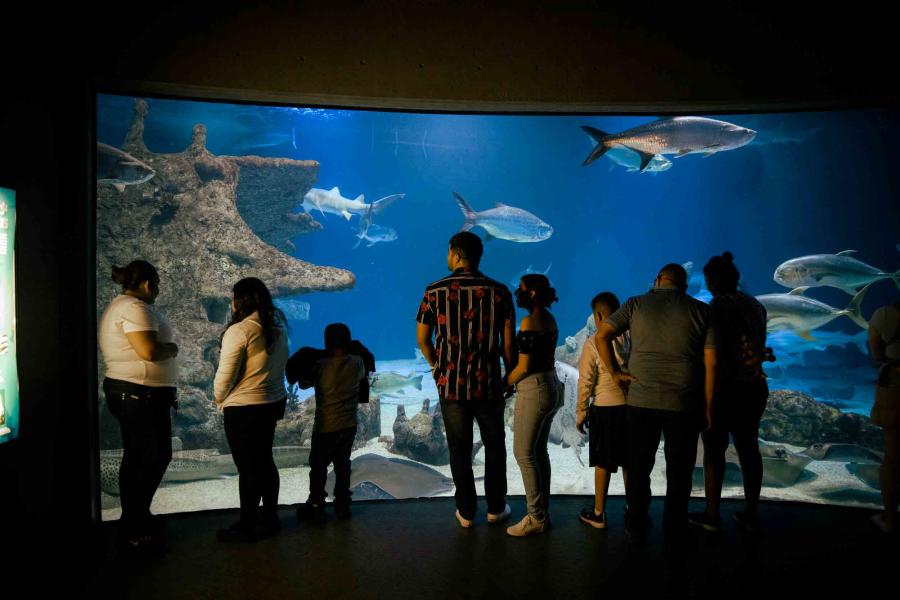 The ABQ BioPark encompasses the aquarium, botanic garden, zoo and Tingley Beach. Each facility features a chance to explore nature and wildlife in New Mexico in an engaging way for everyone. Learn about native fish at the aquarium, walk through a variety of gardens (including a children's fantasy garden) at the botanic garden or get an up-close look at animals from around the world at the zoo. Tingley Beach is a recreational area with fishing ponds, picnic spots and multi-use trails.
Albuquerque International Balloon Fiesta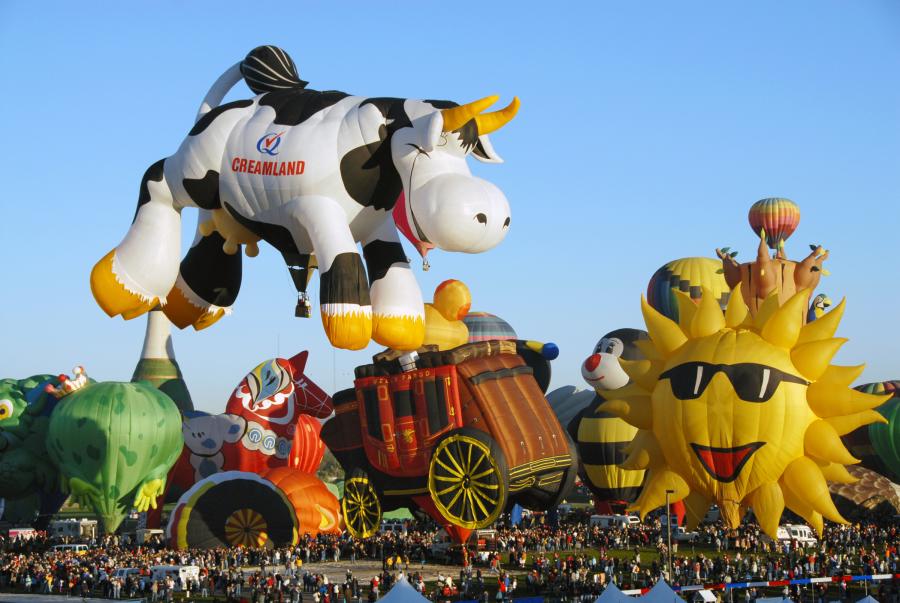 No matter your age, you're sure to be wowed at the Albuquerque International Balloon Fiesta® every October. More than 600 balloons take to the skies in a spectacular display of color. With morning and evening sessions, families can find the perfect time to experience a one-of-a-kind event that you'll never forget.
Electric Playhouse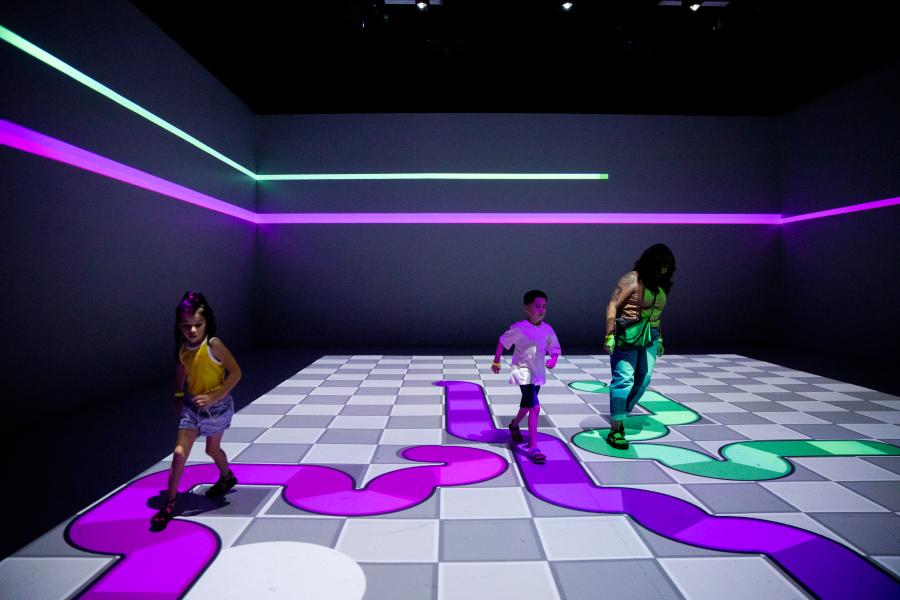 Electric Playhouse is taking technology to the next level. All ages can play fun, interactive games. Some games require running and movement while others are contained to smaller areas, making it fun and engaging for family members of all ages and abilities. Electric Playhouse also hosts concerts with unique visual elements and regularly schedules immersive yoga classes.
Explora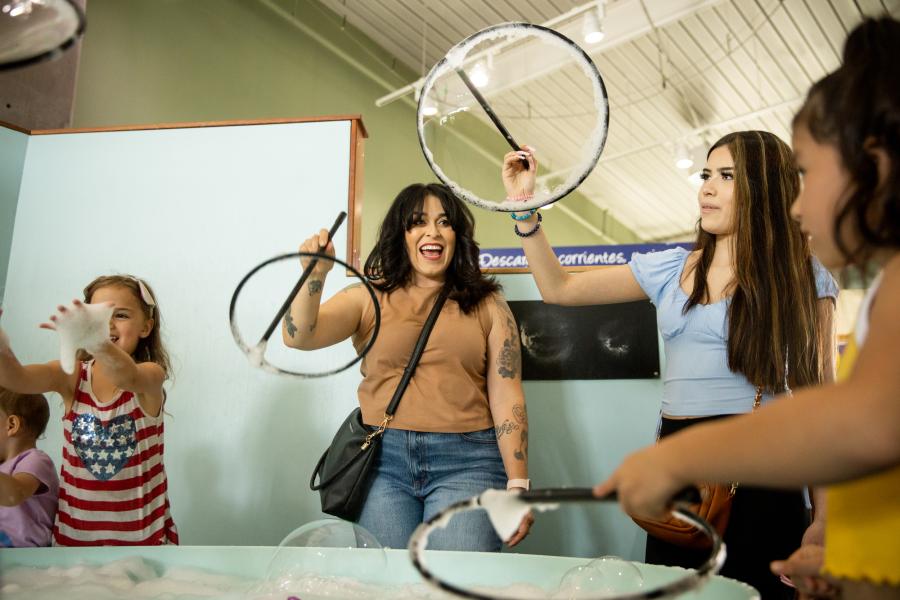 Explora may be known as a children's museum, but it's a must-visit for the entire family. Learn about science, technology, engineering, art and math with hands-on exhibits. Everyone will leave with a little more knowledge than before.
Hinkle Fun Center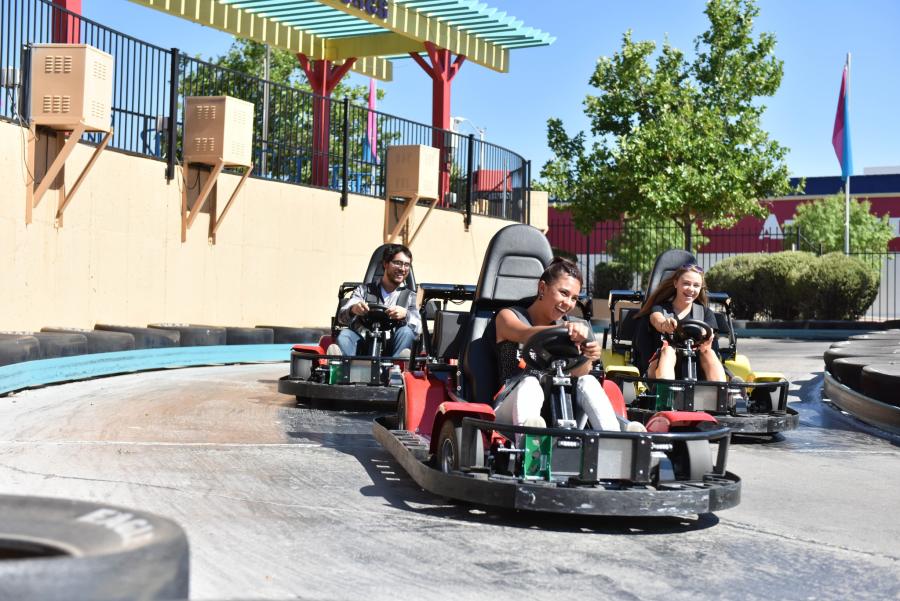 Photo Credit: Facebook
For a wide variety of exciting activities, head to Hinkle Fun Center. Play bazooka ball, race go karts, take a bumper car or bumper boat for a spin, or challenge your family to a game of miniature golf. Don't forget to stop in the arcade to play more than a hundred games.
Main Event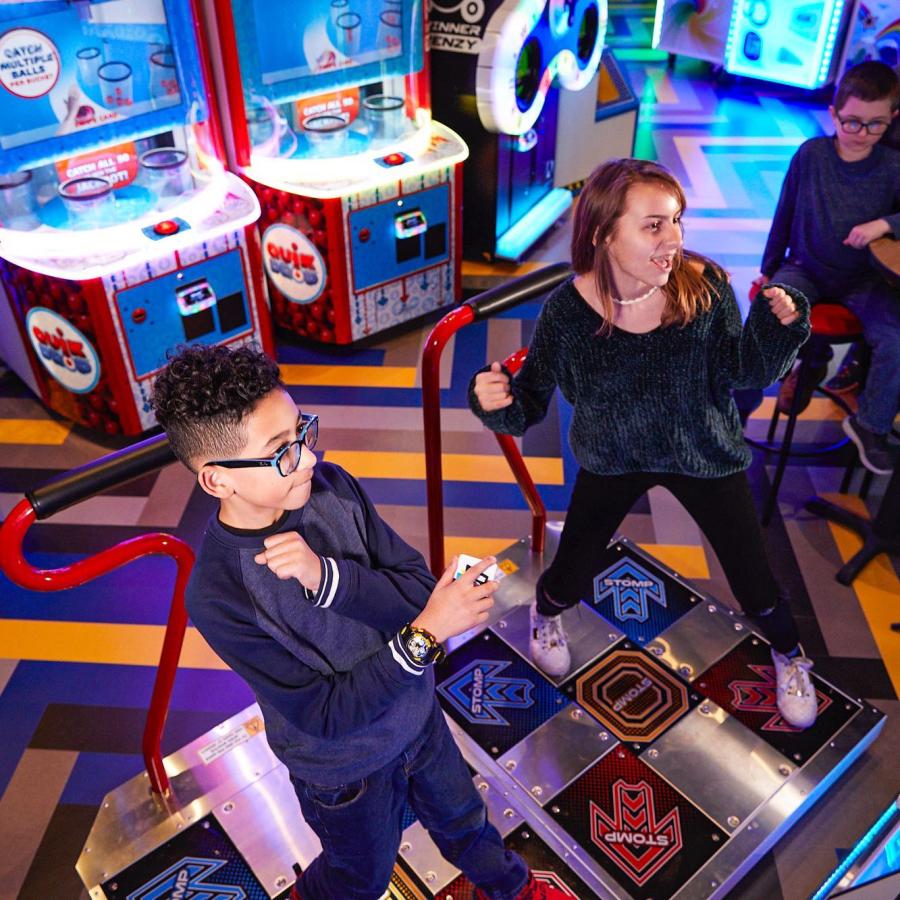 Photo Credit: Facebook
Another great place to enjoy games with your family is Main Event. You can book a bowling lane, brave the gravity ropes or chase each other down with laser tag. If the kids tire you out, stop for some food and watch one of the many sports games on the giant screens.
Tinkertown Museum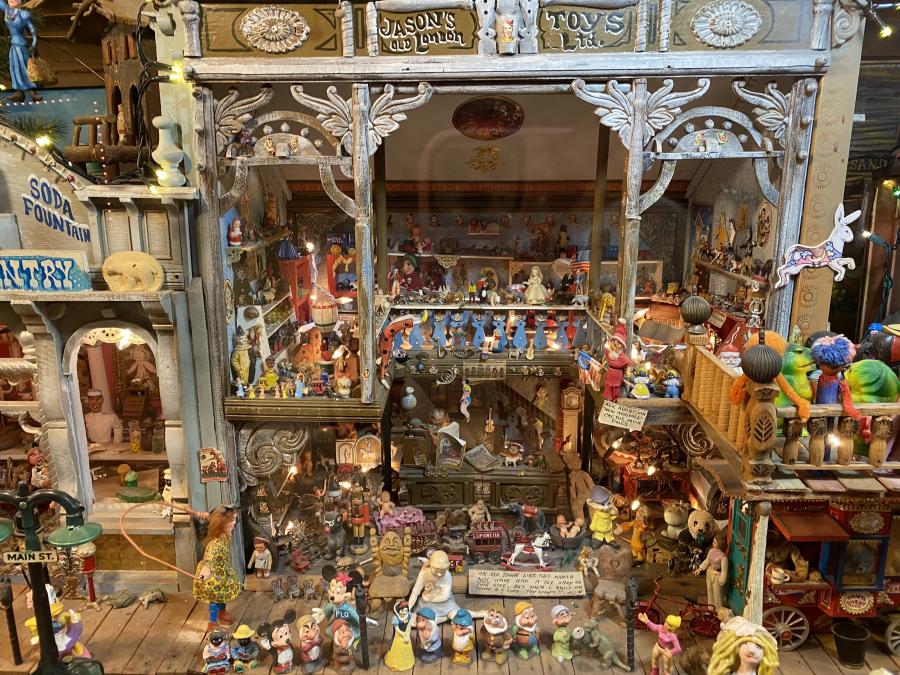 Tinkertown Museum is a unique stop that will fascinate young and old alike. Ross Ward created what now makes up Tinkertown's wood-carved figures and scenes over the course of 40 years. Tinkertown is full of surprises, from a fortune teller to a miniature circus come to life.
Places to Eat
505 Central Food Hall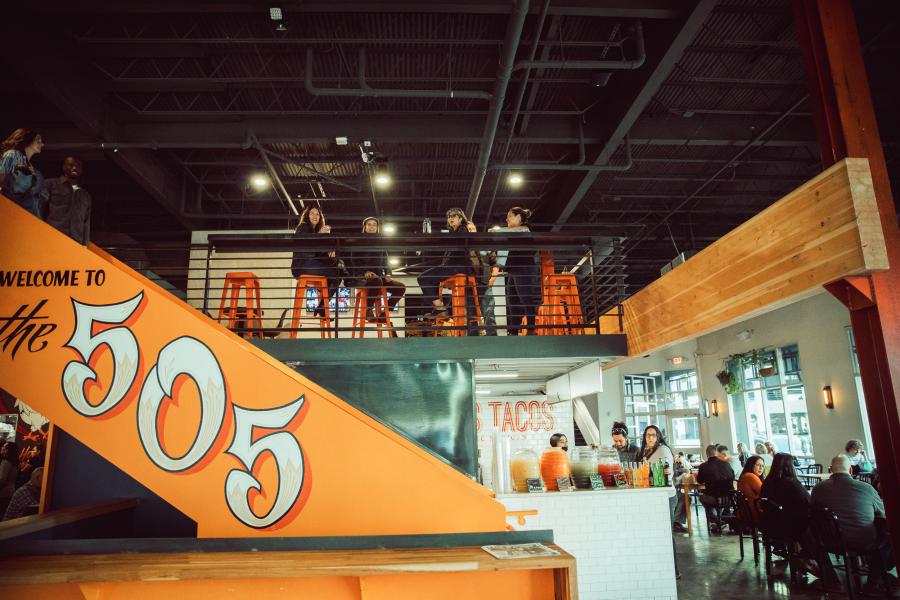 505 Central Food Hall is the place to take a group of people with different tastes. Choose from nine local vendors, including tacos, burgers, ramen and pizza. There are plenty of options for kids and adults.
66 Diner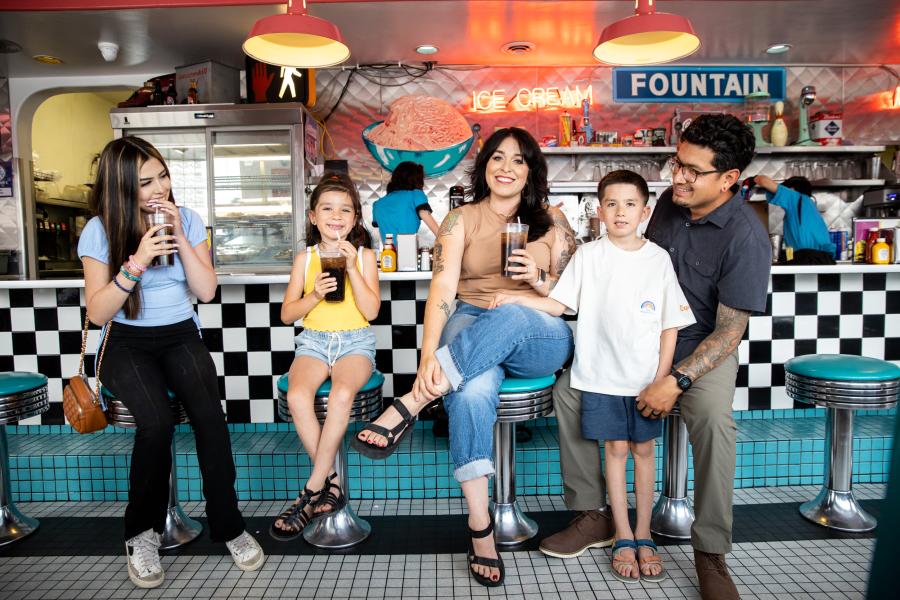 Go back to the 1950s at 66 Diner. The fun, retro decor immerses you at this burger and milkshake joint. Everyone is sure to find a burger made to their liking and a refreshing milkshake to wash it down.
Flying Star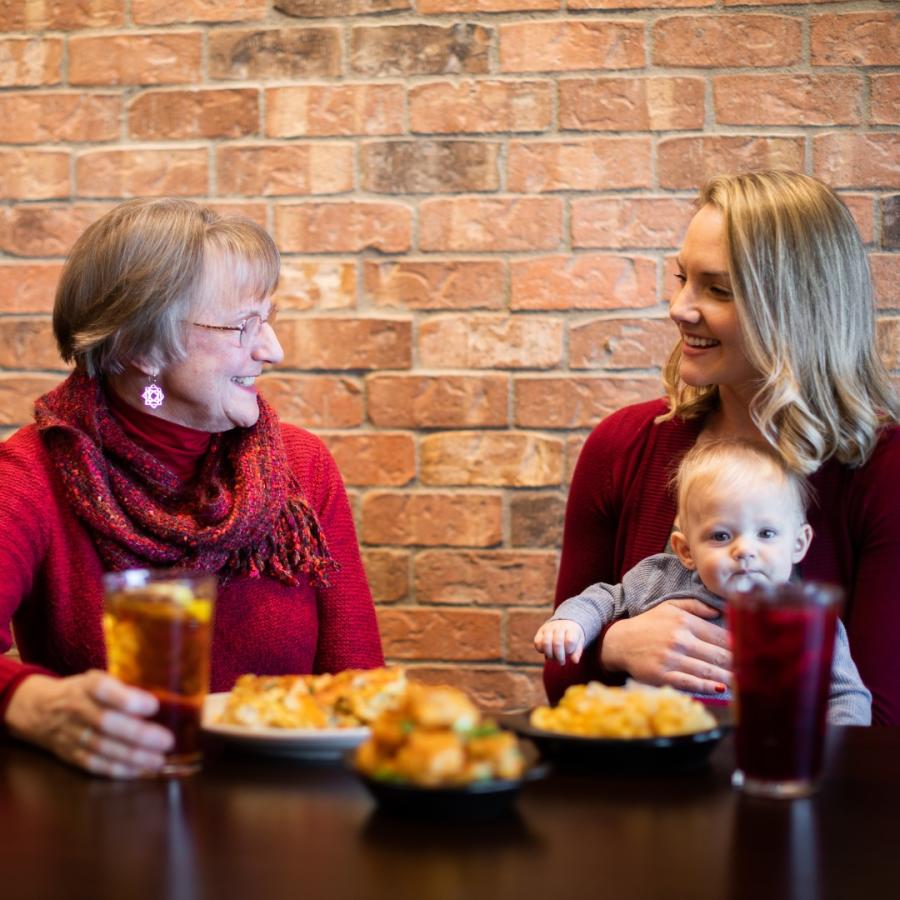 Photo Credit: Facebook
For casual cafe food and tasty baked goods, stop at Flying Star Cafe in Nob Hill or on Rio Grande. With classics like mac and cheese and more adventurous dishes like green chile pork caldo, every palate will find something delicious. Grab a slice of cake or a cookie for dessert – although the sweet treats are so scrumptious you just might eat it first!
Sawmill Market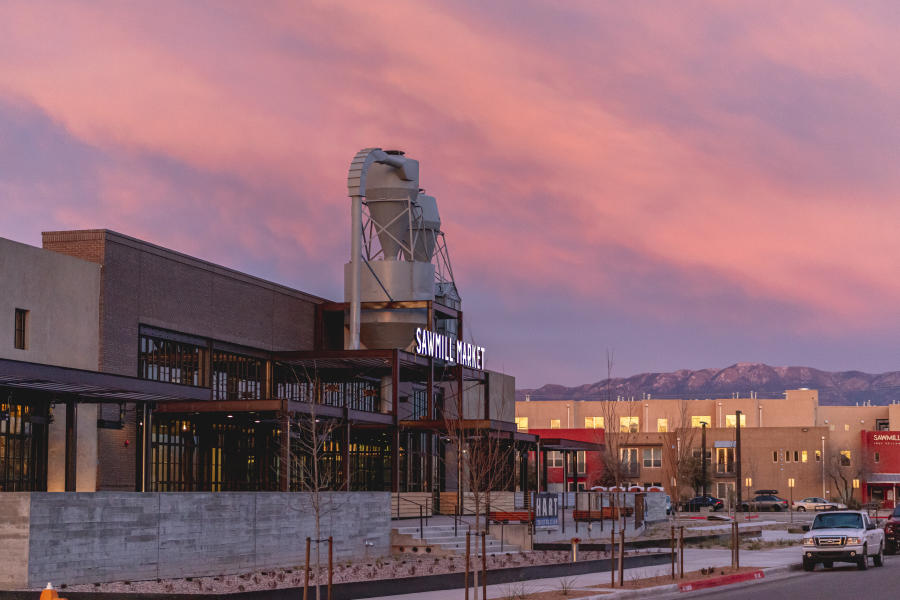 Photo Credit: Heritage Hotels & Resorts
Stop by the city's first artisanal food hall, Sawmill Market. Choose from more than two dozen food vendors serving up delicious cuisine from around the world all day long. Kids are sure to love Sweets Soda Fountain, where you can concoct your own soda. Meanwhile, adults can enjoy some refreshing frosé at the Rosé Bar.
Tomasita's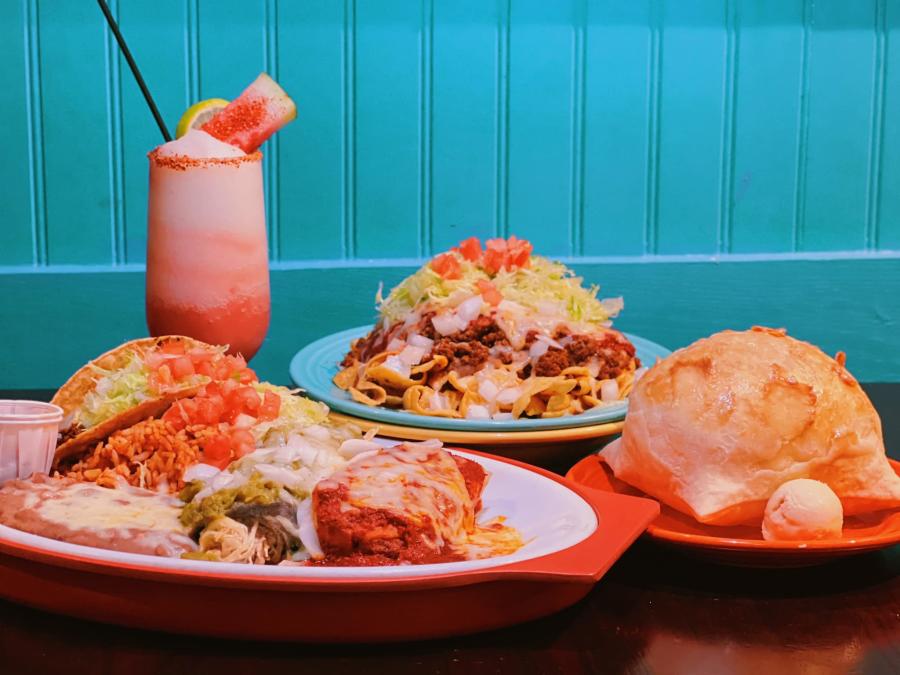 Photo Credit: Facebook
Tomasita's is the go-to restaurant for Northern New Mexican cuisine. From the decor to the food, your experience is sure to remind you of a friendly New Mexican welcome. Dine on a wide selection of tasty New Mexican food. Order your chile on the side if you're worried it'll be too spicy!