ChatGPT is getting a lot of attention lately. The artificial intelligence chatbot can do everything from answer a simple question to develop a recipe to write an article. According to a Longwoods International study, 14% of American travelers have already used ChatGPT to plan a trip. But can ChatGPT live up to the knowledge of Visit Albuquerque? Let's put it to the test.
What are the top three attractions to visit in Albuquerque, New Mexico?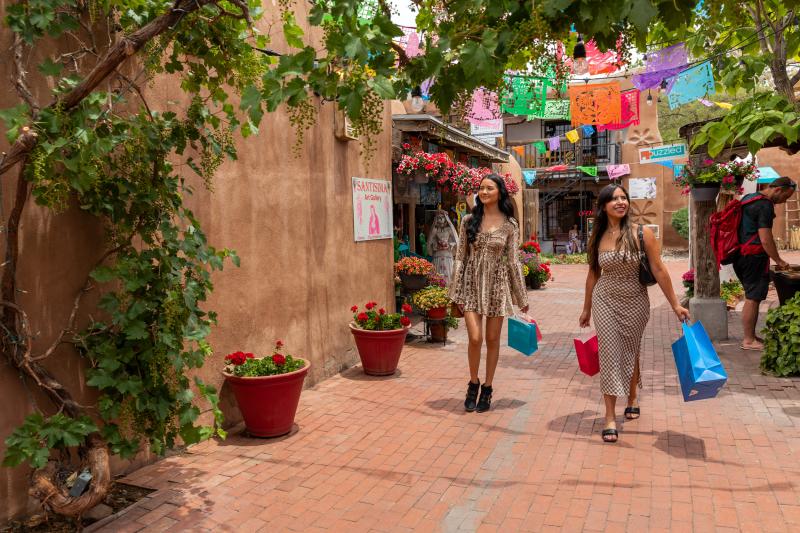 ChatGPT's answer: Based on popularity and cultural significance, here are three top attractions that many visitors enjoy:
Old Town: Old Town is the historic heart of Albuquerque and a must-visit destination. This charming neighborhood showcases the city's rich heritage with its adobe buildings, narrow streets, and central plaza. You can explore unique shops, art galleries, and museums, such as the Albuquerque Museum of Art and History. The San Felipe de Neri Church, dating back to 1793, is also located here. Old Town offers a glimpse into the city's past and provides a delightful atmosphere for shopping, dining, and soaking up the local culture.
Albuquerque International Balloon Fiesta: If you have the opportunity to visit in October, the Albuquerque International Balloon Fiesta is an unforgettable experience. It is the largest hot air balloon festival in the world and attracts balloon enthusiasts from around the globe. You can witness the sky filled with hundreds of vibrant balloons during mass ascensions, participate in balloon rides, and enjoy various events and activities held throughout the fiesta. It's a unique and colorful spectacle that showcases the spirit of Albuquerque.
Sandia Peak Tramway: The Sandia Peak Tramway is one of Albuquerque's iconic attractions, offering breathtaking views and outdoor adventures. This aerial tramway takes you from the base of the Sandia Mountains to the summit at an elevation of 10,378 feet (3,163 meters). As you ascend, you'll be treated to panoramic vistas of the city, the Rio Grande Valley, and the surrounding landscapes. At the top, you can enjoy hiking trails, take in the scenic beauty, and savor a meal at the High Finance Restaurant. The Sandia Peak Tramway provides a memorable experience and a chance to appreciate Albuquerque's natural splendor.
Assessment: B-minus. This is a fairly accurate answer. These are three of the most popular attractions that I would consider must-visits for any trip to Albuquerque. However, it's clear that ChatGPT is operating off older information because the Albuquerque Museum of Art and History has been renamed the Albuquerque Museum, and the High Finance Restaurant no longer exists. Instead, enjoy a meal at Ten 3 at the top of the tram.
When is the best time to visit Albuquerque, New Mexico?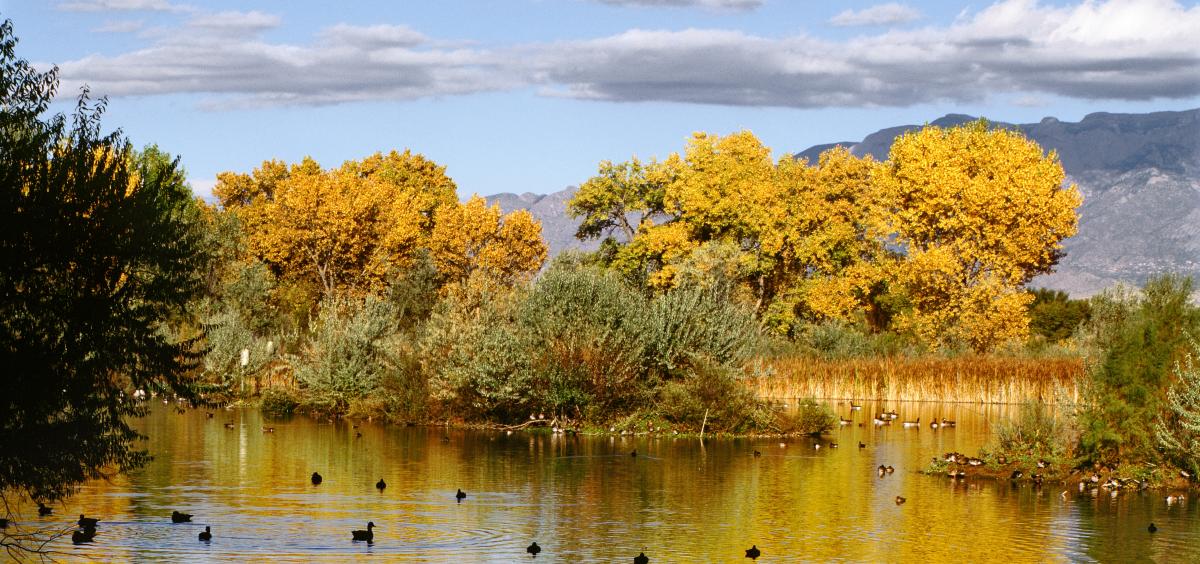 ChatGPT's answer: The best time to visit Albuquerque, New Mexico, largely depends on your preferences and the activities you plan to engage in. Here's an overview of the different seasons to help you decide:
Spring (March to May): Spring brings pleasant weather to Albuquerque, with temperatures ranging from mild to warm. This season offers blooming desert flowers and is a great time for outdoor activities like hiking and exploring the city's parks. The Albuquerque International Balloon Fiesta takes place in October, offering a unique and popular event to attend.
Summer (June to August): Summers in Albuquerque can be hot, with temperatures often reaching the 90s°F (30s°C). However, it is a popular time for outdoor festivals, concerts, and events. If you don't mind the heat, you can enjoy outdoor activities like rafting on the Rio Grande or exploring the Sandia Mountains. Be prepared for occasional afternoon thunderstorms during this season.
Fall (September to November): Fall is generally considered a pleasant time to visit Albuquerque. Temperatures are mild, ranging from the 60s°F (15-20°C) to the 80s°F (25-30°C). The foliage in the Sandia Mountains turns vibrant shades of red and gold, creating picturesque landscapes. The Albuquerque International Balloon Fiesta, held in October, is a major highlight of the fall season.
Winter (December to February): Winter in Albuquerque is mild compared to many other parts of the United States, with average temperatures ranging from the 40s°F (5-10°C) to the 50s°F (10-15°C). While snowfall is possible, it is not frequent. This season offers lower hotel rates and fewer crowds, making it a good time for budget-conscious travelers. Winter is also a great time to visit if you enjoy holiday events and festive decorations.
It's important to note that Albuquerque's high altitude (over 5,000 feet) can result in cooler evenings, even during the warmer months. Regardless of the season, it's advisable to check the weather forecast and pack accordingly for your visit.
Assessment: B-plus. This is another fairly accurate answer from ChatGPT. When you visit Albuquerque is largely based on what weather you'd prefer to experience. All four seasons are beautiful and offer unique advantages to travelers. However, I am a little confused why there's a mention of Balloon Fiesta in the spring.
Create a day's itinerary for Albuquerque, New Mexico.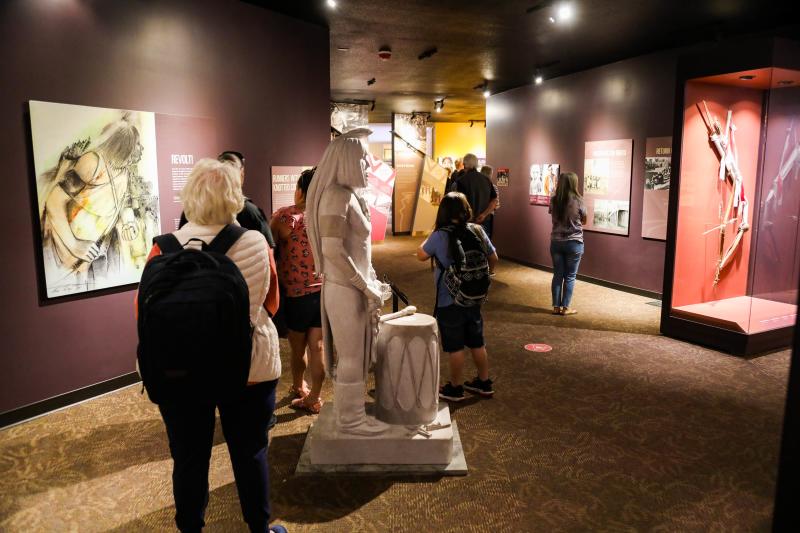 Photo Credit: Jeremy Felipe/Indian Pueblo Cultural Center
ChatGPT's answer:
Morning:
1. Start your day by visiting the Indian Pueblo Cultural Center. Explore the exhibits that showcase the art, history, and culture of the 19 Pueblos of New Mexico. Gain insights into the traditions, pottery, weaving, and dances of the Native American communities.
2. Afterward, head to the nearby Old Town. Take a leisurely stroll through the charming streets, admire the adobe buildings, and visit the San Felipe de Neri Church. Explore the shops offering Native American crafts, jewelry, and southwestern souvenirs. Consider grabbing a quick breakfast or coffee from one of the local cafes or bakeries in the area.
Midday:
3. Drive to the Sandia Peak Tramway, located on the eastern edge of the city. Ride the tramway, which offers stunning views as it ascends to the top of the Sandia Mountains. Once at the summit, take in the panoramic vistas of Albuquerque, the Rio Grande Valley, and the surrounding landscapes. Enjoy a hike on one of the trails or simply relax and soak in the natural beauty. If you're hungry, have lunch at the High Finance Restaurant, which offers scenic views and delicious cuisine.
Afternoon:
4. Return to the city and make your way to the Albuquerque Museum of Art and History. Explore the museum's diverse collection, which includes contemporary and historical art, as well as exhibits that highlight the region's cultural heritage. Spend time immersing yourself in the local art scene and learning about Albuquerque's history.
5. Afterward, head to the ABQ BioPark. Start by visiting the zoo, where you can see a variety of animals from around the world. Next, explore the aquarium, which showcases marine life and offers interactive exhibits. Finally, take a leisurely walk through the botanical gardens, enjoying the beautiful plants and landscapes.
Evening:
6. Wrap up your day with a visit to one of Albuquerque's popular dining spots. The city is known for its New Mexican cuisine, so consider trying traditional dishes like chile rellenos, enchiladas, or green chile stew. There are several restaurants in the city that offer authentic flavors and a unique culinary experience.
If you're interested in the nightlife scene, you can explore downtown Albuquerque, which has a variety of bars, breweries, and live music venues. Catch a performance or enjoy a drink while experiencing the city's vibrant atmosphere.
Assessment: C-plus.The activities on the itinerary are good, but you'd need superhuman powers to accomplish this itinerary in one day! It doesn't leave enough time to actually enjoy any of the activities that are recommended. The itinerary also doesn't take into account the fact that you'll be doing a lot of unnecessary driving back and forth between locations. Take a ride on the Sandia Peak Tramway at the end of the day after spending a busy morning and afternoon at the Indian Pueblo Cultural Center, Old Town, the Albuquerque Museum and the ABQ BioPark. Have dinner and drinks at the top of the tram at Ten 3. And no visit to the Indian Pueblo Cultural Center is complete before stopping at the Indian Pueblo Kitchen.
What's the local cuisine like in Albuquerque, New Mexico?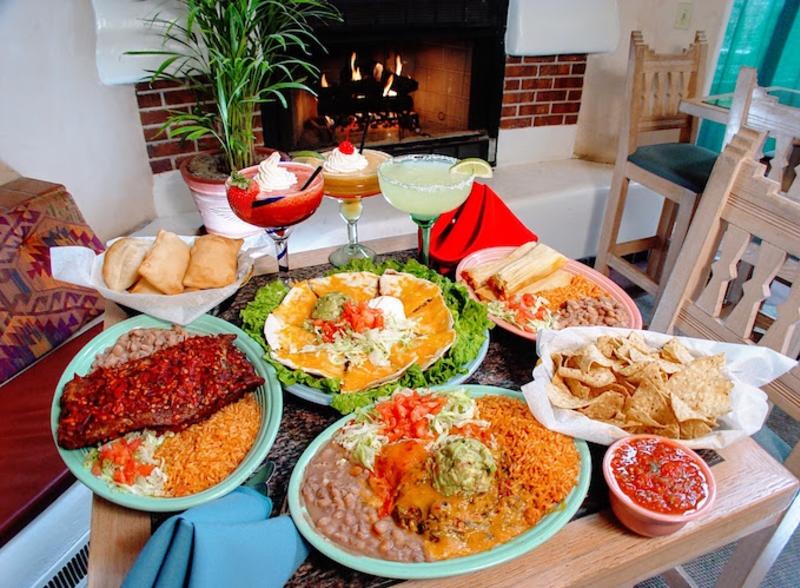 ChatGPT's answer: The local cuisine in Albuquerque, New Mexico, is heavily influenced by the region's rich culinary traditions, particularly New Mexican cuisine. Here are some characteristics and dishes that define the local cuisine:
Chile: Chile peppers are an essential ingredient in New Mexican cuisine, and they add a distinct flavor and spice to many dishes. The two primary types of chile used are red and green. Red chile sauce is typically made from dried red chile peppers, while green chile sauce is made from fresh green chile peppers. The question "red or green?" is often asked when ordering to determine your preference.
New Mexican dishes: New Mexican cuisine features dishes such as enchiladas, tamales, chile rellenos, and burritos. These dishes often incorporate ingredients like beans, cheese, and tender meats, accompanied by red or green chile sauce.
Sopapillas: Sopapillas are a popular staple in Albuquerque and throughout New Mexico. These pillowy, deep-fried pastries are often served as a side dish or dessert. They can be enjoyed plain or stuffed with savory fillings such as beans or meat, and are also commonly served with honey for a sweet treat.
Blue Corn: Blue corn is a unique ingredient in New Mexican cuisine. It is used to make blue corn tortillas, which have a slightly nutty flavor and a distinctive color. Blue corn is also used in other dishes like blue cornmeal pancakes and blue cornbread.
Carne Adovada: Carne adovada is a classic New Mexican dish consisting of pork that has been marinated and slow-cooked in a flavorful red chile sauce. It is tender, flavorful, and often served with rice, beans, and tortillas.
Posole: Posole is a traditional stew made with hominy (dried corn kernels that have been treated with an alkali solution), meat (usually pork), and a flavorful broth. It is often enjoyed during festive occasions and is known for its rich flavors.
Local Ingredients: Albuquerque's cuisine takes advantage of the region's agricultural products. Fresh, locally grown ingredients like green chile peppers, pinto beans, corn, and various types of squash are frequently incorporated into dishes, giving them a distinct flavor profile.
When dining in Albuquerque, you'll have the opportunity to savor the flavors of New Mexican cuisine, which combines indigenous, Spanish, and Mexican influences. The use of chile peppers, the emphasis on local ingredients, and the unique dishes specific to the region make Albuquerque's cuisine a culinary experience worth exploring.
Assessment: A-minus. I was impressed by ChatGPT's knowledge of Albuquerque cuisine. This answer is accurate, and does a good job providing an overview on what makes food in New Mexico so unique. If it had included green chile hamburgers and breakfast burritos, two Albuquerque favorites, it would have earned an A-plus.
What does the question "red or green?" mean in Albuquerque, New Mexico?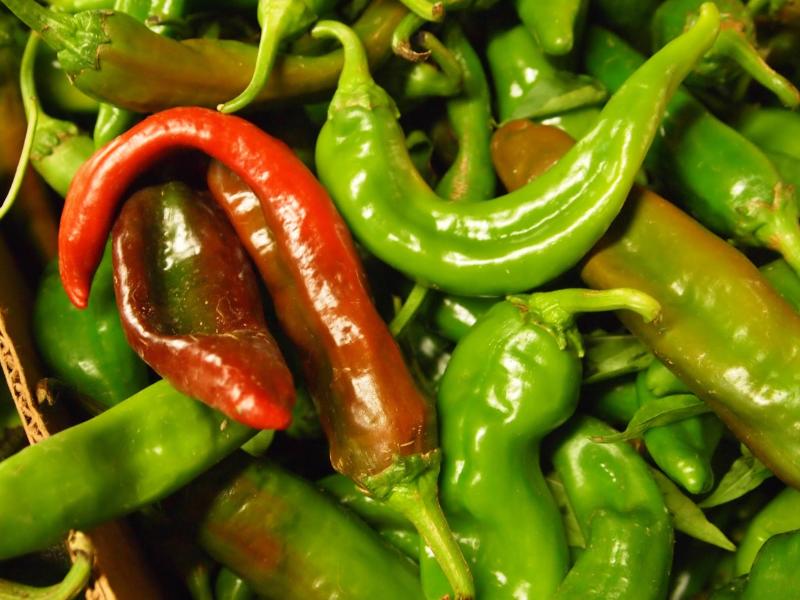 ChatGPT's answer: The question "red or green?" is a common phrase used in Albuquerque, New Mexico, and throughout the state. It refers to the choice of chile sauce or chile peppers that you prefer with your meal. In New Mexican cuisine, chile is a central ingredient and is used in various dishes.
When you are asked "red or green?" at a restaurant in Albuquerque, it means you have the option to choose between red chile sauce or green chile sauce to accompany your meal. Red chile sauce is typically made from dried red chile peppers, while green chile sauce is made from fresh green chile peppers. Both sauces have their distinct flavors and spice levels.
If you can't decide, you can also answer "Christmas," which means you want a combination of both red and green chile sauce. This allows you to experience the unique blend of flavors that New Mexican cuisine offers.
Assessment: A-plus. ChatGPT knows its Albuquerque cuisine. This is another accurate answer to the age-old New Mexican question, "red or green?"
It's clear that ChatGPT has some pretty decent knowledge on Albuquerque. It can accurately answer more generic questions about Albuquerque's culture. However, when it comes to things to do and places to visit, it's best left up to the experts at Visit Albuquerque for the most accurate information.