March is Women's History Month and Albuquerque's bright and resilient community of motivated and intelligent women have worked hard to provide the perfect playground for you to engage with this empowering holiday. While this list of women-owned businesses just begins to scrape the surface, it's clear that Albuquerque is an ideal destination for celebrating the accomplishments of strong, driven and passionate women. Take a look at this list of women-owned businesses in Albuquerque and start building out your vacation or staycation itinerary today.
National Institute of Flamenco - Eva Encinias
Eva Encinias is a name known all across New Mexico for her important role in the flamenco influence that sets Albuquerque apart from other destinations across the United States. Eva is an American flamenco dancer, choreographer, teacher and business woman. She founded the Festival Flamenco Internacional de Alburquerque in 1987, the National Institute of Flamenco in 1982, and created the flamenco emphasis at the UNM Department of Theatre and Dance. Her dedication and passion for the art of flamenco has shaped Albuquerque's performing arts culture, allowing the city to become the flamenco capital of the United States.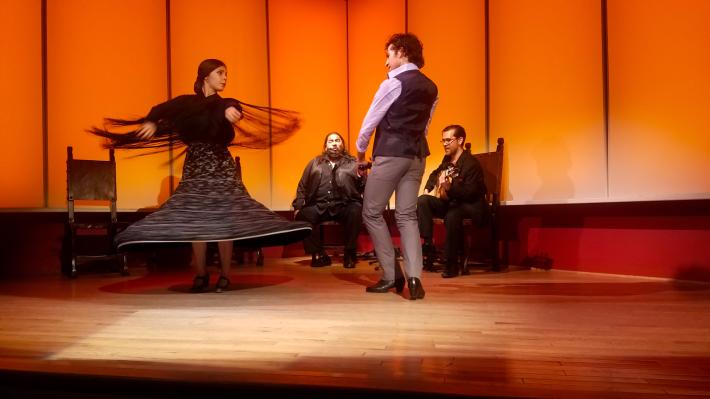 About Face Med Spa - Laura Johnson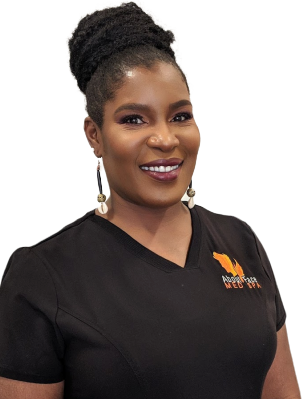 Laura Johnson opened About Face Med Spa because of her passion for treating clients as a whole person comprising of mind, body and spirit and she proudly offers services that are so much more than simple cosmetic treatments. Laura graduated from Dillard University with her Bachelors Degree of Science in Nursing and she went on to get her Master's Degree of Science in Nursing from Saint Louis University. Her training, 20 years of experience and drive have helped her to provide women the treatments needed to change their lives forever.  
Bow & Arrow Brewing - Shyla Sheppard and Missy Begay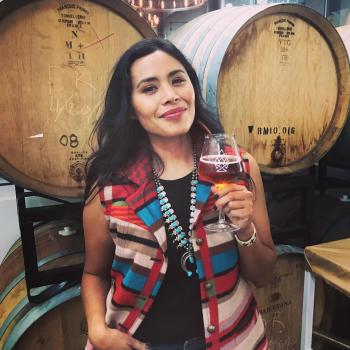 The two owners of this swanky brewery are both Native American women. From the Fort Berthold Reservation in North Dakota, Shyla Sheppard joins forces with Missy Begay from the Dine Reservation in New Mexico to create suds that awaken the soul in an atmosphere that calms the nerves in a thoughtfully Native American-inspired brewery in Albuquerque. Try their Rad Vista Single-hop Pils or their newly bottled Coyote Cool Belgian Red for a taste of what these inspiring women bring to the table. 
Bocadillo's Slow Roasted - Marie Yniguez
Three words come to mind in reference to Marie Yniguez and her sandwich and burger restaurant, Bocadillo's: flavor, fun, and dedication. Marie's sweat-equity and passion for good food becomes apparent the moment you step into her shop to order a juicy burger or a perfectly crafted Reuben. Her no-fluff sense of humor finds its way into the menu with items such as the "T&A" turkey sandwich featuring a green chile apple chutney. Did we mention she also gives back to the community? Yniguez makes over 1,000 meals a day for local schools. Bocadillo's and Chef Yniguez have gained some national attention as well, being featuring on the Food Network's "Diners, Drive-Ins & Dives", "Guy's Grocery Games" and winning the cooking competition on "Chopped"!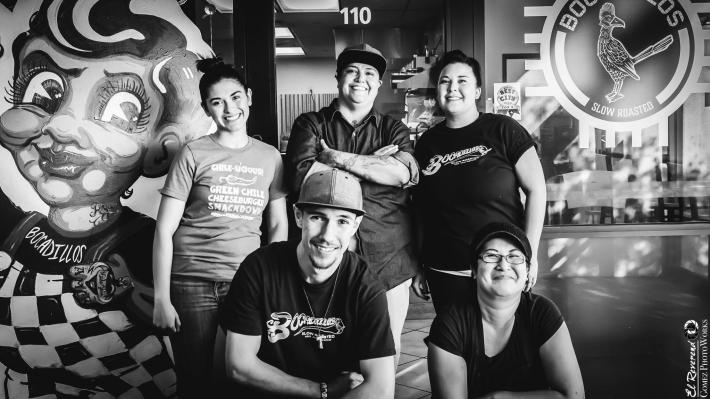 Zendo Art & Coffee - Pilar Westell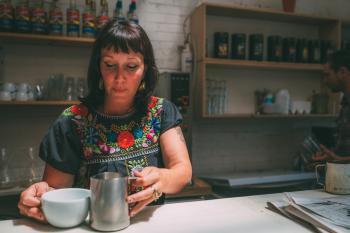 This downtown coffee shop brings together style, art, fantastic service and incredible coffee. Owner Pilar Westell opened the coffee shop in 2013 and has worked hard to balance the number of challenging aspects of owning her own business including managing a full staff, dealing with expenses and finances, and dictating products, service, and the reputation of her shop! 
Burque Noir, Honeysuckle Creatives, Author & Poet - Ebony Isis Booth
Not only is Ebony the founder of the African American multimedia showcase, Burque Noir and creative engagement strategy consultancy, Honeysuckle Creatives, but she is also a writer and poet. Her deeply-moving pieces touch on subjects including black feminism, self love, social justice, inequality and racism. She finds her inspiration from the resilience of Black women and finds the ability to write as a counter to the silencing of Black women's voice that she has experienced throughout her life. Experience Ebony's voice through her book of peotry, Grinning & Bare. 
Crux - Dafina McMillan and Lauren Ruffin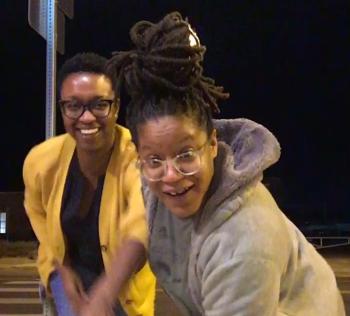 Dafina and Lauren are disrupting the national arts and technology landscape with their Albuquerque-based startup, Crux, which is an emerging content distribution platform for Black creators in virtual reality, augmented reality and mixed reality. These two powerhouse entrepreneurs partner with multidisciplinary artists, filmmakers and arts organizations to provide training, build community, and create connections as they learn how to incorporate these new immersive technologies into their work. Not-to-mention, the two have raised nearly $200,000 to date to bring this dream to life. The pair provides a perfect example of what is possible when two empowered women join forces and bring opportunity to Black creatives. 
Mauger Estate Bed & Breakfast - Stephanie and Leigh Patton
Many people who have stayed at the stunning historic Mauger Estate (pronounced like "major") have claimed to feel a strong female presence on the property, and it's easy to see why. Stephanie and Leigh never expected to own a B&B, but when the opportunity presented itself, they couldn't resist. The two have hopes of offering a place to stay that welcomes visitors of all races, ages, religions and sexual identities. To add, the property was constructed by a woman named Maude Talbot, and was later the home of a woman named Brittania Mauger after her husband died. Brittania Mauger then became primary keeper of the home. Stephanie and Leigh are two more added to the line of women responsible for bringing vibrant female energy to this historic home. Secure your stay amongst the spirits of strong women!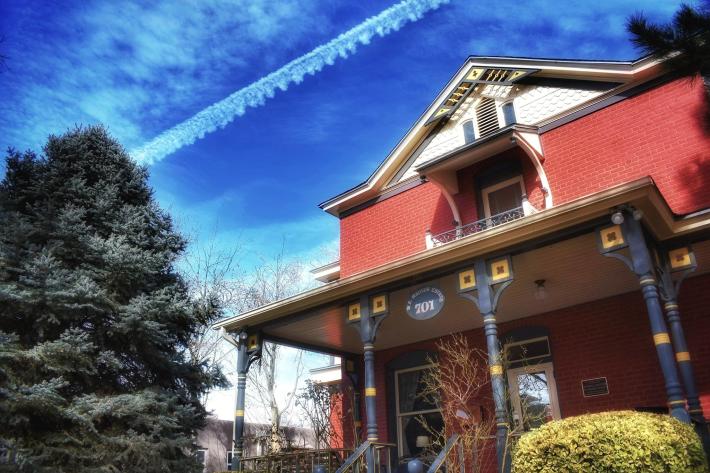 Routes Bicycle Tours & Rentals - Heather Arnold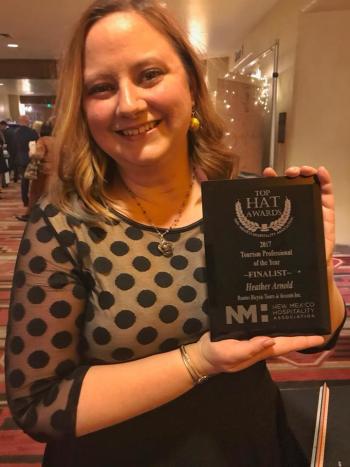 Riding tandem with her business partner and husband, Joshua, Heather Arnold gave life to a bicycle tour and rental company which takes visitors through Albuquerque's unique neighborhoods in a fun and different way that gets their blood pumping and their senses coasting. Since opening her rental and tour company, she has dived head-first into the tourism industry, serving on the Board of Directors of Visit Albuquerque and has been nominated for a number of awards related to the industry. Her business and marketing efforts have truly shaped the visitor experience and given locals a chance to rediscover a love for their hometown. 
Spur Line Supply Co. - Tess Coats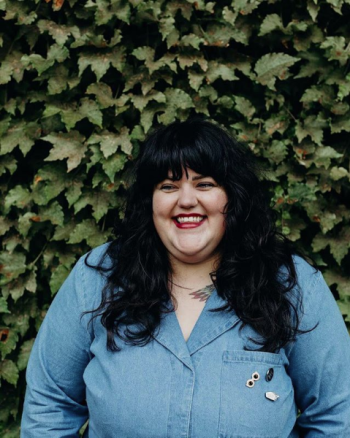 This friendly and artistic mom-of-two started her curated retail wonderland in the small confines of an airstream van where she sold an assortment of locally-made products including jewelry, makeup and more at various pop-up locations around the city. Now the vision has exploded and she owns a full sized brick-and-mortar store-front in the Sawmill District of Albuquerque. Shoppers relish in a sea of highly-curated dreamy items including cookbooks, clothing, baby and children's items, home decor, and so much more. It's the kind of retail shop that makes you want to redecorate your entire home and get a new closet altogether. 
From creperies and bed & breakfasts to dance institutions and sandwich shops, you're going to need a good chunk of time to experience the femme-inspiring magic. As you explore each of these establishments, it's hard not to feel empowered, by osmosis! Who are some of the women you know to be business-owners in ABQ?