March is Women's History Month and Albuquerque's bright and resilient community of motivated and intelligent women have worked hard to provide the perfect playground for you to engage with this empowering holiday. While this list of women-owned businesses just begins to scrape the surface, it's clear that Albuquerque is an ideal destination for celebrating the accomplishments of strong, driven and passionate women. Take a look at this list of women-owned businesses in Albuquerque and start building out your vacation or staycation itinerary today.
National Institute of Flamenco - Eva Encinias
Eva Encinias is a name known all across New Mexico for her important role in the flamenco influence that sets Albuquerque apart from other destinations across the United States. Eva is an American flamenco dancer, choreographer, teacher and business woman. She founded the Festival Flamenco Internacional de Alburquerque in 1987, the National Institute of Flamenco in 1982, and created the flamenco emphasis at the UNM Department of Theatre and Dance. Her dedication and passion for the art of flamenco has shaped Albuquerque's performing arts culture, allowing the city to become the flamenco capital of the United States.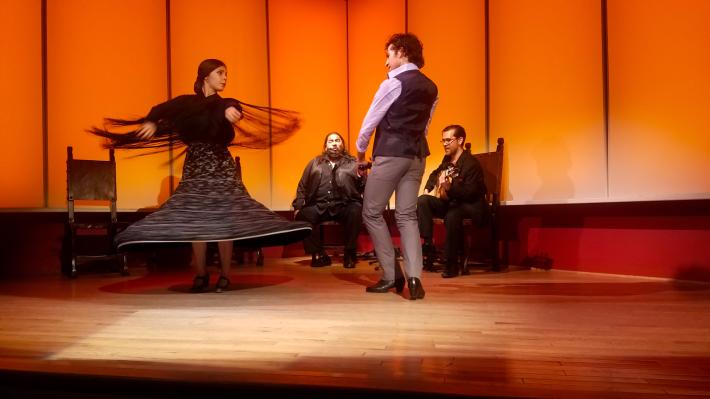 Annapurna's World Vegetarian Café - Yashoda Naidoo
With the assistance of a loan from Accion New Mexico, and after a 17 year-long CPA career, Yashoda Naidoo brought incredible worldly vegetarian food to the Land of Enchantment almost two decades ago. Her creative cooking style combines the Ayurvedic tradition with local and diverse ingredients. Naidoo feels confident that her menu provides crave-worthy options for both the vegetarian and carnivore alike. 
Bow & Arrow Brewing - Shyla Sheppard and Missy Begay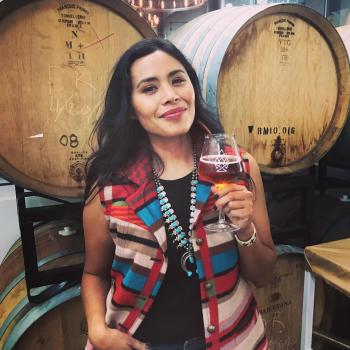 The two owners of this swanky brewery are both Native American women. From the Fort Berthold Reservation in North Dakota, Shyla Sheppard joins forces with Missy Begay from the Dine Reservation in New Mexico to create suds that awaken the soul in an atmosphere that calms the nerves in a thoughtfully Native American-inspired brewery in Albuquerque. Try one of their unique beers for a taste of what these inspiring women bring to the table. 
Bocadillo's Slow Roasted - Marie Yniguez
Three words come to mind in reference to Marie Yniguez and her sandwich and burger restaurant, Bocadillo's: flavor, fun and dedication. Marie's sweat-equity and passion for good food become apparent the moment you step into her shop to order a juicy burger or a perfectly crafted Reuben. Her no-fluff sense of humor also finds its way into the restaurant's unique menu items. Did we mention she also gives back to the community? Marie makes over 1,000 meals a day for local schools. Bocadillo's and Marie have gained some national attention as well, being featured on the Food Network's "Diners, Drive-Ins & Dives", "Guy's Grocery Games" and winning the cooking competition on "Chopped"!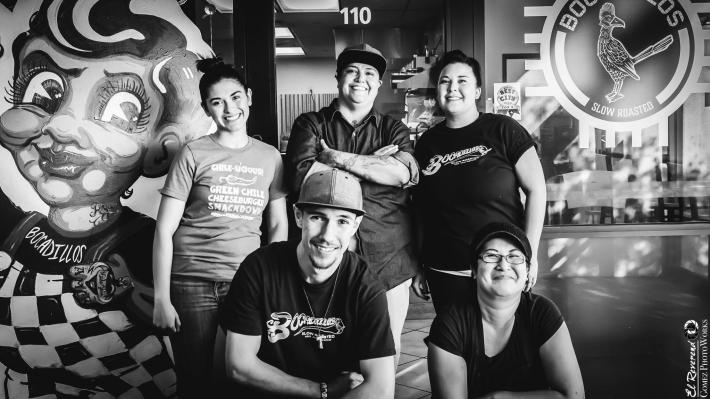 Zendo Art & Coffee - Pilar Westell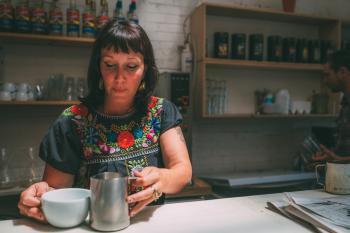 This downtown coffee shop brings together style, art, fantastic service and incredible coffee. Owner Pilar Westell opened the coffee shop in 2013 and has worked hard to balance the number of challenging aspects of owning her own business including managing a full staff, dealing with expenses and finances, and dictating products, service, and the reputation of her shop! 
Burque Noir, Honeysuckle Creatives, Author & Poet - Ebony Isis Booth
Not only is Ebony the founder of the African American multimedia showcase Burque Noir and creative engagement strategy consultancy Honeysuckle Creatives, but she is also a writer and poet. Her deeply-moving pieces touch on subjects including Black feminism, self love, social justice, inequality and racism. She finds her inspiration from the resilience of Black women and finds the ability to write as a counter to the silencing of Black women's voices that she has experienced throughout her life. Experience Ebony's voice through her book of poetry, Grinning & Bare. 
Betty's Bath & Day Spa - Lisa McCulloch
Taking on her second business endeavor as she assumed the role of CEO of Betty's Bath & Day Spa in 2016, McCulloch rounded out her 7-year private practice with a step in the leadership direction. Betty's patrons can enjoy an array of luxurious services including soaks, facials, massages, self-care products and much more! 
El Cuervo Estate Bed & Breakfast - Stephanie and Leigh Patton
Many people who have stayed at the stunning historic El Cuervo Estate (previously the Mauger Estate) have claimed to feel a strong female presence on the property, and it's easy to see why. Stephanie and Leigh never expected to own a B&B, but when the opportunity presented itself, they couldn't resist. The two have hopes of offering a place to stay that welcomes visitors of all races, ages, religions and sexual identities. To add, the property was constructed by a woman named Maude Talbot, and was later the home of a woman named Brittania Mauger after her husband died. Brittania Mauger then became primary keeper of the home. Stephanie and Leigh are two more added to the line of women responsible for bringing vibrant female energy to this historic home. Secure your stay amongst the spirits of strong women!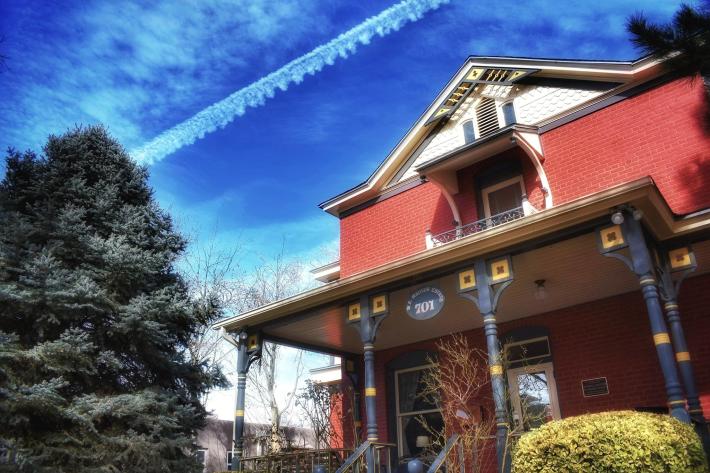 Routes Bicycle Tours & Rentals - Heather Arnold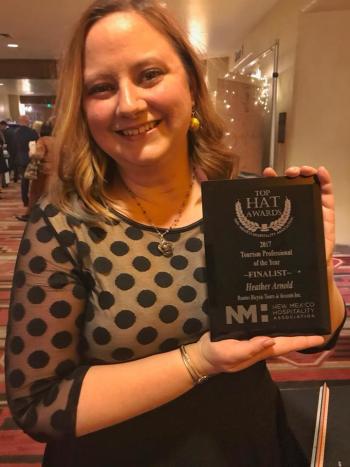 Riding tandem with her business partner and husband, Joshua, Heather Arnold gave life to a bicycle tour and rental company which takes visitors through Albuquerque's unique neighborhoods in a fun and different way that gets their blood pumping and their senses coasting. Since opening her rental and tour company, she has dived head-first into the tourism industry, serving on the Board of Directors of Visit Albuquerque and has been nominated for a number of awards related to the industry. Her business and marketing efforts have truly shaped the visitor experience and given locals a chance to rediscover a love for their hometown. 
Q's Cakes & Sweets Boutique - Queneesha Meyers
This Air Force retiree and Brooklyn, NY-born baker has been crafting her skill since she was 11 years old, and the quality of the cakes she sells is a clear indicator of her experience. She is known for her unique style, incorporating comfort food flavors into cakes, such as peach cobbler, churro and green chile caramel apple, just to name a few! This entrepreneur also has a heart for giving back to the community; each year she hosts a drive collecting unused bras and feminine hygiene products to give to homeless women in the community. 
The Grove Cafe & Market - Lauren Greene
This Albuquerque native's love of food and travel inspired her and co-owner Jason Greene to open a breakfast and lunch eatery in East Downtown that checks all the boxes for modern and inviting with a cravable menu. Her entrepreneurial endeavors don't stop there. Lauren also helped to develop the concept for one of Albuquerque's food halls, the Sawmill Market, located in the Sawmill District. Take one step into either of these properties and you'll experience the dynamic nature of Lauren's sense of creativity and design. 
Tractor Brewing - Skye Devore
Taking an active role in the crafting, brewing, business, education, and even construction, Skye has seen four Tractor Brewery locations across New Mexico to fruition. Sample fantastic brews at any of the three locations in Albuquerque for a refreshing pint that reflects the hard work of a female brewer with a big dream. 
From breweries and bed & breakfasts to dance institutions and sandwich shops, you're going to need a good chunk of time to experience the femme-inspiring magic. As you explore each of these establishments, it's hard not to feel empowered by osmosis! Who are some of the women business owners you know in ABQ?