Albuquerque is famous for our red and green chile, but our bold flavors don't end there. When it comes to smoky, saucy, fall-off-the-bone barbecue, Albuquerque provides a scene that is comforting, filling, and not easily rivaled. We've rounded up some of Albuquerque's best barbecue restaurants for your mouth-watering pleasure. 
The County Line of Albuquerque 
This classic barbecue restaurant is seated just two quick minutes away from the Sandia Peak Aerial Tramway in the beautiful foothills of the Sandia Mountains, providing million-dollar views of both the mountains and the city. Each summer season, The County Line features an exciting summer music series showcasing the talent of national headliners that span the musical genres from country and folk to rock and roll and blues. Order up a plate of their smoked sausage and a side of queso fries for a particularly #TrueABQ barbecue experience.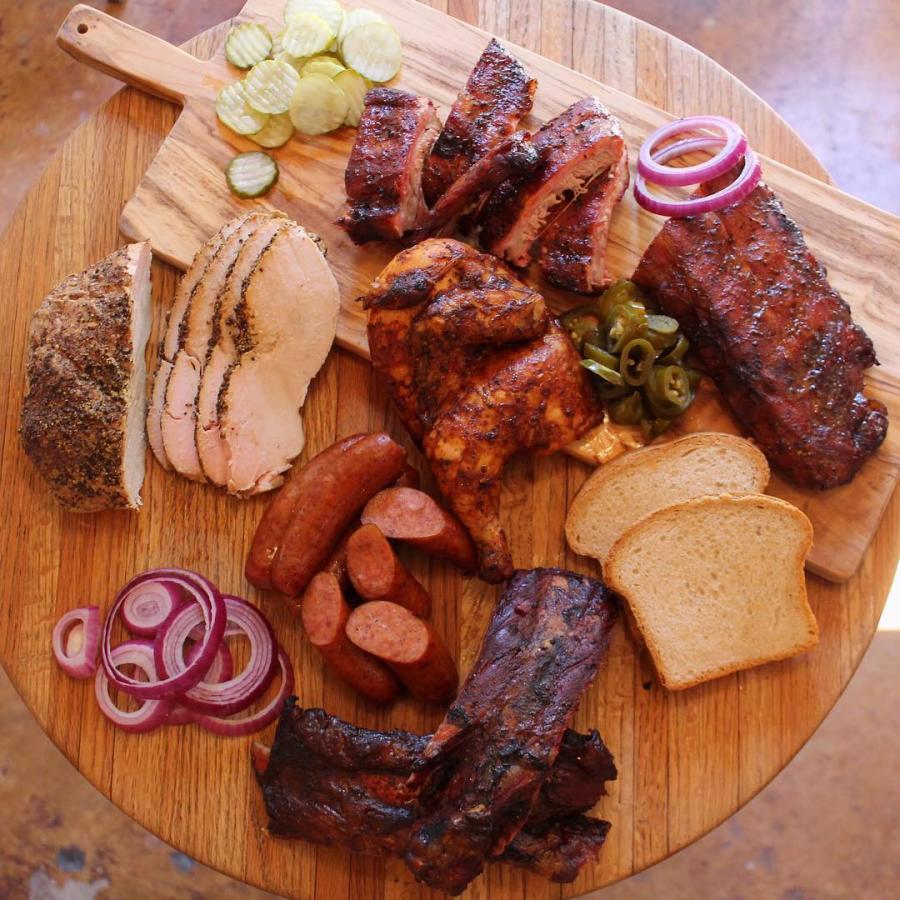 Image: Facebook
Mr. Powdrell's Barbecue House
Bringing family and flavorful food together, this Albuquerque original barbecue restaurant got its start 80 years ago with a man named Pete Powdrell and his grandfather from Baton Rouge, La. It was there that the family concocted their very own tangy barbecue sauce and unique slow-cooking methods. Pete brought this one-of-a-kind flavor to Albuquerque where he, his wife and business partner, Catherine, and their 11 children continue the tradition. This family-run barbecue restaurant takes comfort food to a new level, both in flavor and atmosphere. The local chain has three locations across the city, including a location inside the new Sawmill Market! Order a half-rack of the pork ribs, a side of collard greens and piece of sweet cornbread for a plate of barbecue that stands out amongst the rest. 
Quarters BBQ
Celebrating 50 years in business this year, Quarters BBQ has been a recipient of dedicated local patronage for half a century, and when you taste the food, you'll immediately know why! After you've cleaned your plate of tender brisket, potato salad, baked beans and fried okra, head over to their wine and spirits shop next door and bring home a bottle of red for dessert. The customer service is excellent.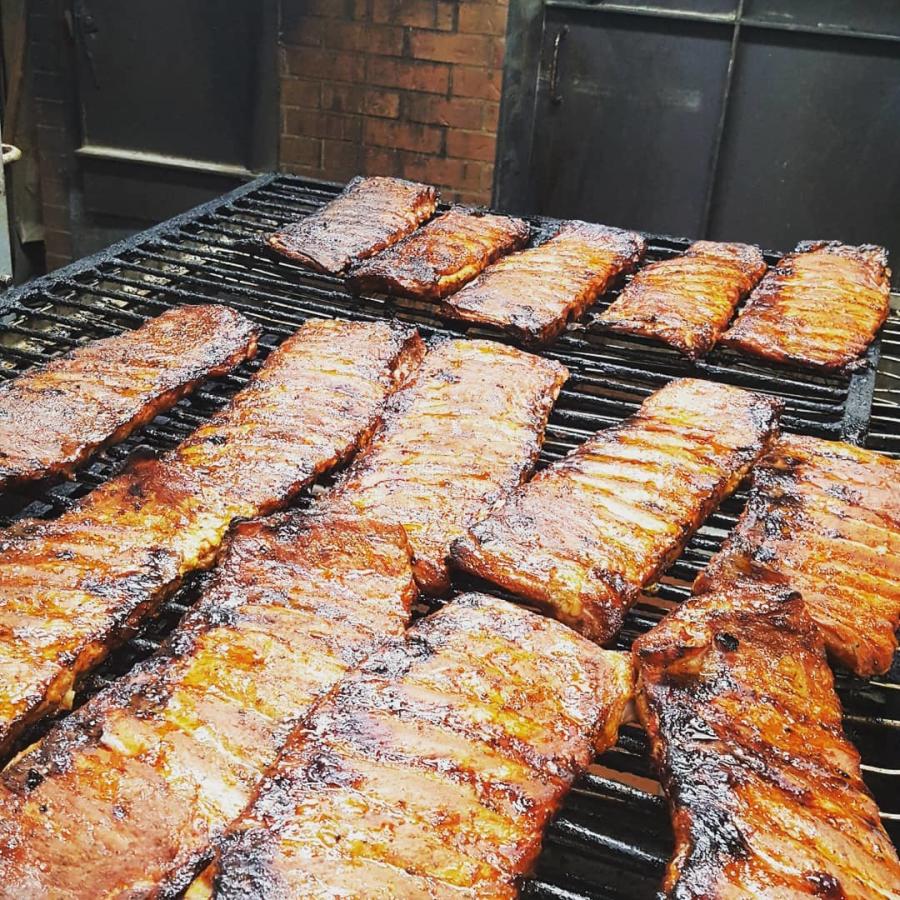 Image: Facebook
Rudy's "Country Store" & Bar-B-Q
This bustling barbecue eatery screams country living and is ready to welcome a crowd. Order at the counter where you'll see barbecue masters working tirelessly, chopping up tender meats straight out of the smokers, preparing the perfect portions to fit your order. Then, head over to the "fixins" station where you can pile up tasty additions like pickled jalapeños, onions and more before finding a seat on their community bench-style tables to chow down on some delicious barbecue. Order the smoked turkey and smother it in "Sause," as they call it, or "Sissy Sause" if you are sensitive to spicier flavors. Rudy's offers catering services as well, if you're looking to bring your barbecue experience offsite.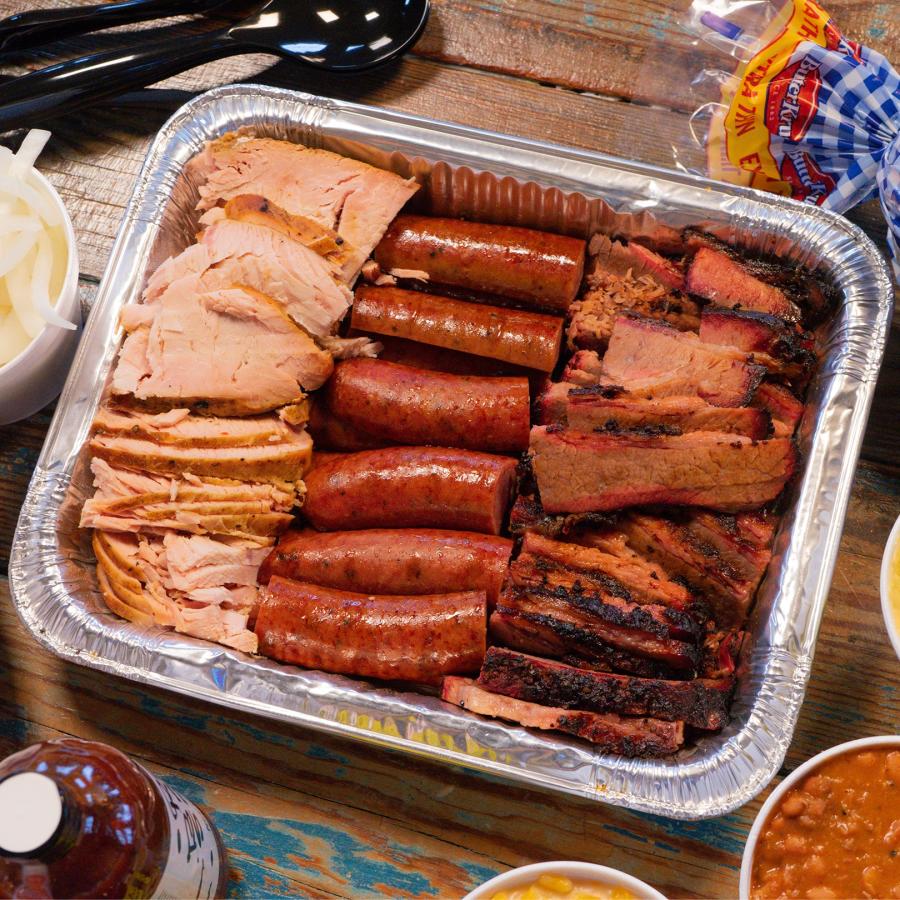 Image: Facebook
Whole Hog Cafe
With one location in the Northeast Heights neighborhood and another on Central in the East Downtown neighborhood, Whole Hog Cafe serves up great Memphis-style barbecue on rustic plating, suitable for any Instagram feed! The restaurant's slow-cooked meats and comforting sides has earned it an impressive number of awards from publications including Sunset, Memphis in May, Arkansas Times and more, many of which are Readers Choice! Try each of their seven unique barbecue sauces, including "The Volcano," if you're feeling bold!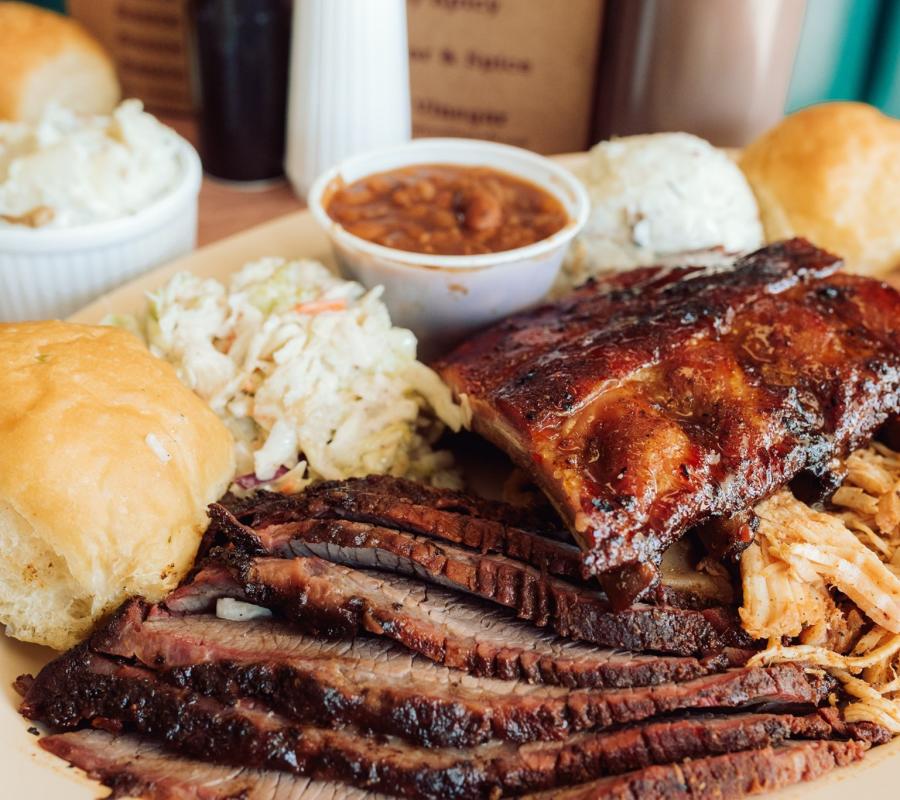 Image: Facebook