In this high desert town, you have to know how to cool down. We've rounded up a Tasty Top 10 that includes some of the coolest treats around. These treats are all equally delicious – so this list is in no particular order. Try one, or try them all! We won't judge.
Ice Cream Sandwiches at Rude Boy Cookies
Located in the unique Bricklight District, Rude Boy Cookies is a favorite with local families and college students who flock to their distinctive storefront for the ever-changing menu of cookies.
For those who want to step it up a notch – order an ice cream sandwich. Simply choose your base from any of the delectable cookie creations, then pick which flavor of New Mexico's own Creamland ice cream to smash between the two crunchy cookies.
Pick your Paleta at Pop Fizz
Inspired by Mexican paleterias, Pop Fizz has added an American soda fountain twist. A paleta (pronounced pah-lay-tuh) is the Mexican version of a popsicle. Pop Fizz's paletas are made with all-natural flavors, and absolutely no artificial colors or flavoring.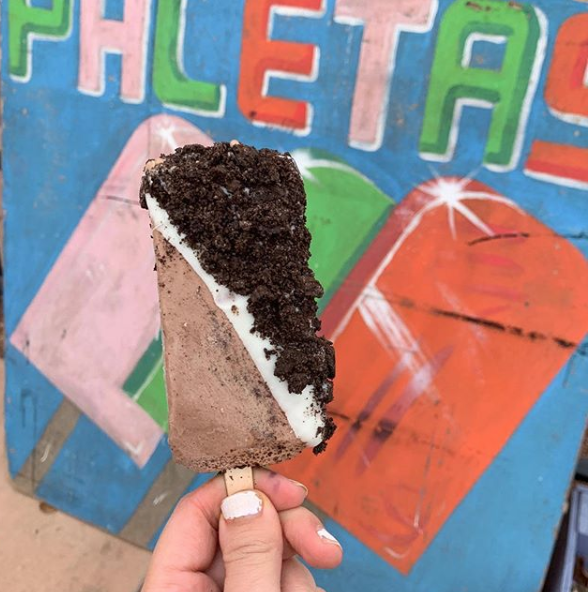 Find Pop Fizz at the National Hispanic Cultural to try flavors like Matcha Mint, Vegan Cookies and Cream, or Cucumber Chile Lime– just to name a few.
Pro tip: You can often find the Pop Fizz cart at one of Albuquerque's many Growers' Markets.
Blissful Bon Bons at Eldora Chocolate
Treat yourself to an ice cream bon bon hand-crafted by Eldora Chocolate. Nestled in Albuquerque's North Valley neighborhood, Eldora is one of only three craft chocolate makers in New Mexico.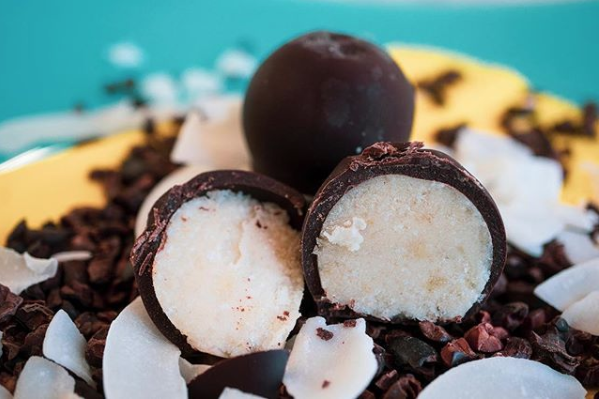 They paired up with La Lecheria ice creamery of Santa Fe for this yummy treat. Each scoop of creamy, cold goodness is coated with a hard-shell of Eldora's specialty chocolate.
Get Spicy at El Cotorro
If you are exploring Nob Hill, El Cotorro is proof that street tacos and hand-made ice cream make a perfect pair.
Their ice-cream uses locally sourced ingredients whenever possible, all scooped up in one of their hand-made cones. Everyone can enjoy cooling down here, with vegan-friendly options available daily.
Get fancy with Frosé at Ibiza Rooftop Lounge
Frozen wine? Yes please. Cool treats aren't just for kids! Enjoy this cocktail while taking in the sights and sounds of Downtown Albuquerque from a comfortably cool rooftop bar - Ibiza located at Hotel Andaluz.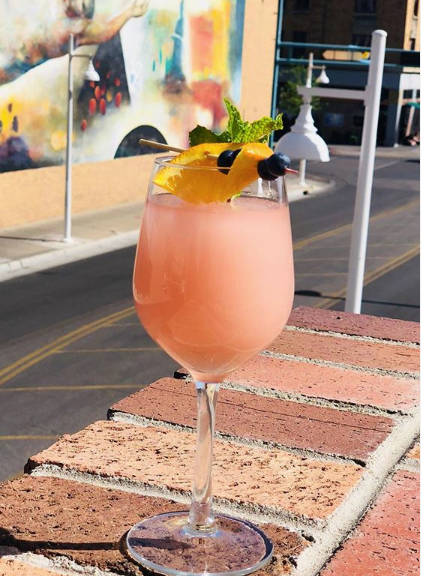 This adult version of a slushie uses Charles & Charles Rosé and is sure to delight your taste buds.
Experience a unique regional treat at Papa Felipe's
Papa Felipe's has been satisfying cravings with their mouthwatering chile offerings for more than 40 years. Typically, you will be served a warm sopapilla with honey at the end of your meal.
However, for days that are just as hot as the green chile on your enchilada – you may want to opt for Papa Felipe's Fried Ice Cream to round out your meal. This unique, regional treat combines the sweet coolness of ice cream with a crunchy, deep-fried shell.
Shake it up at Blake's Lotaburger
Since the 1950s Blake's Lotaburger has been a popular spot for locals to grab a quick bite and a refreshing milkshake. In addition to classic milkshake flavors, ask about their featured seasonal flavor.
Past flavors have included: Biscochito (the official cookie of New Mexico), Pumpkin Pie (which contained an entire slice of pumpkin pie from a local bakery in every shake), Green Chile Lime and more.
Check out how their pumpkin pie shake comes to life:
Find the unexpected with Van Rixel Bros. Gelato & Sorbet
Q: What do you get when you mix inventive flavors with award-winning Italian Style Gelato? A: Van Rixel Bros. This local shop packs surprises into every pint of their hand-made treats.
Get adventurous with flavors like Smoked Sea Salt & Honey Carmel, Mayan Spiced Chocolate Sorbet or Lavender & Lemon Chiffon.
Get extra cool at Nitro Fog Creamery
Located inside a re-purposed storage container plaza known as Green Jeans Farmery, Nitro Fog is combining science with ice cream and the result is nothing short of delicious.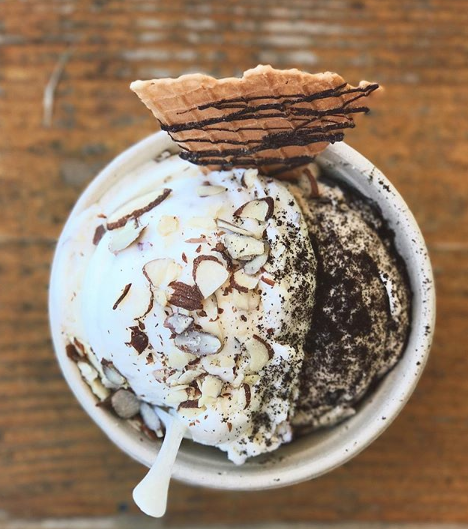 Pick your 'recipe' – ranging from Java Chip, Chimayo Mango Sorbet to Almond Amaretto. Your ice cream will be prepared in front of you using liquid nitrogen; making this treat literally the coolest on our list!
Create your own at Olo Yogurt Studio
Albuquerque's own Olo Yogurt Studio is proving that a healthy cool treat is possible - with creamy, frozen yogurt. Their topping bar is filled with numerous sweet delights sure to please everyone.
Many of their flavors are named after towns around New Mexico: Carlsbad Chocolate, Ruidoso Limoncello and Cloudcroft Cheesecake. What are you waiting for? Take your taste buds on a tour around the Land of Enchantment.