Nothing says vacation, summertime and fun like imbibing while the sun is out. With the sunny Albuquerque summer upon us, there's no reason to wait until sundown to start sipping and socializing. From guided tours to refreshingly cool pools, and even colder beers, here's a list of some of the best day drinking spots you'll find around Albuquerque. Remember, these are fun places to be this summer, but nothing is more important than safety. Always drink responsibly and have a designated driver or take an Uber or Lyft home. And, as always, the sun is hot and the altitude is high. Drink plenty of water during your day of fun!
Explore Albuquerque's Wine and Beer Culture with Routes Bike Tours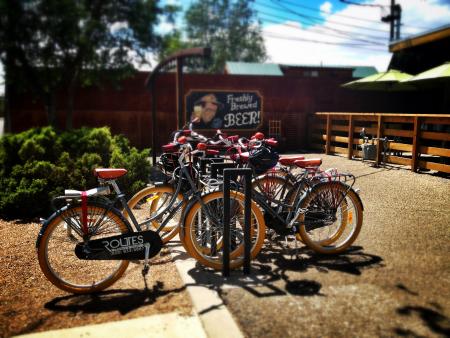 Routes Bike Tours offers some of the most unique and fun-filled day drinking experiences you'll find around Albuquerque. On their Bike and Wine Tour, their professional tour guides will lead you on a custom ride highlighting the natural history, culture and beauty of the Rio Grande River Valley and the surrounding cottonwood forest (Bosque). And of course, the experience includes a VIP grounds tour and wine tasting at the award-winning Casa Rondeña Winery.
In the mood for something a little hoppier? Routes Bike Tours also offers ABQ Bike & Brew tours - an all-inclusive, active, and safe way to sample and learn about our city's top microbrews. Explore different neighborhoods, learn about the city's unique beer history, and meet the brewers that put Albuquerque on the map. With tours for beginner bikers to intermediate cyclists, the beer tour experience includes ample beer flights at each brewery, VIP tours of each brewery with master brewers, water and snacks along the way, and exclusive collectible goodies.
Spend the Day at Marble Brewery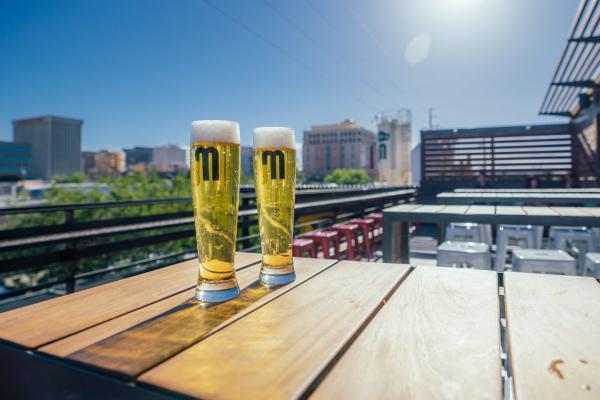 Marble Brewery draws people from all walks of life and has become a central meeting and hanging spot for locals and visitors alike. 
The laid back atmosphere on the patios in combination with their lineup of seven house beers and a variety of seasonal styles in draft and bottle, make Marble's Downtown Brewery or Northeast Heights tap room ideal for relaxing on a summer day. With live music on their iconic Downtown outdoor stage almost daily during the summer months and some of the best local food trucks from around the city stationed outside, Marble is a must on the list for enjoying brews in the daytime.
Enjoy the Rooftop Bar at Ibiza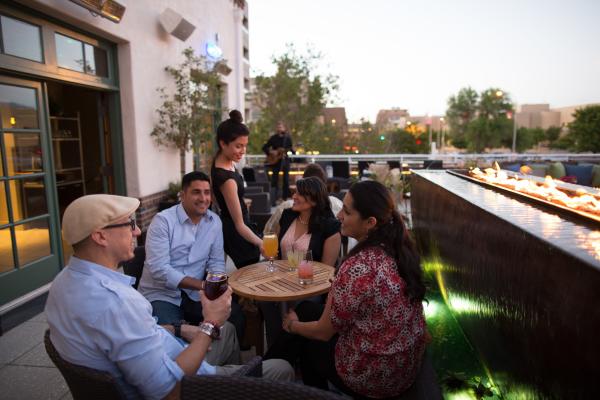 Happy hour starts at 4 at Ibiza's rooftop bar and patio located downtown at Hotel Andaluz. Get the evening started with cocktails, tapas and a great atmosphere.
Visit the Brewery District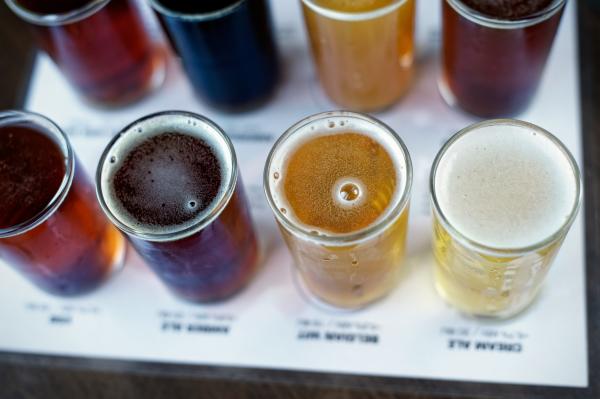 Is there anything better than cold beer on a hot day? Spend an afternoon in the Brewery District, home to the city's first distillery, Left Turn Distillery, La Cumbre Brewery, Canteen Brewhouse (formerly Il Vicino), and Palmer Brewery and Cider House. And though not officially in the district, nearby Nexus Brewery is close by too - try some of the city's favorite chicken and waffles while you're there. 
Have Brunch at El Pinto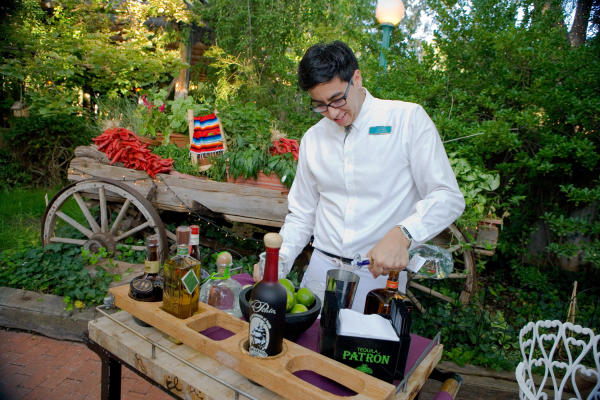 Brunch is the most important meal of the day right? At El Pinto Authentic New Mexican Restaurant, they take their margaritas seriously. The Tequila Bar at El Pinto carries the best selection of premium tequilas available in Albuquerque and all of New Mexico. With a selection of over 160 tequilas to choose from, there is something for everyone. On Sundays, enjoy New Mexican brunch specials like blue corn pancakes and favorites like eggs benedict smothered in your choice of red or green chile.
Reserve a Cabana at Sandia Resort & Casino's Pool
Discover the oasis at Sandia Resort & Casino and reserve a cabana at the pool. Escape the heat as you sip on cocktails under your shaded cabana between dips in the refreshing water.
Do Like the Locals Do and Head to Nob Hill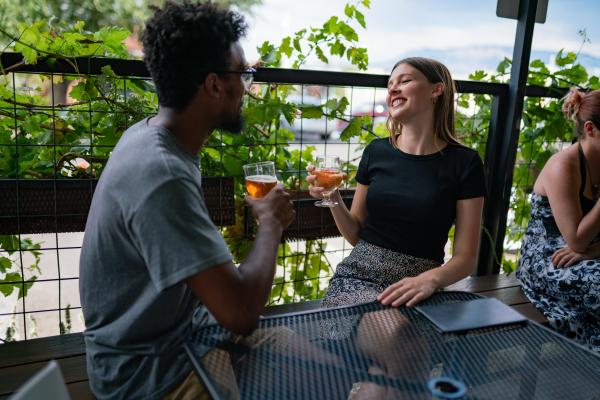 Spend the day on one of the most iconic strips of Route 66. In Nob Hill you'll not only find bars, restaurants and patios for any taste, but also a vibrant, walkable district with locally owned shops and galleries and a uniquely hip, fashionable vibe. Post up at one of these locally loved bars, or walk around and stop at a few while shopping and enjoying the sites of Central Avenue.
Try a Bloody Mary at Gecko's. They'll even add a shot of Guinness to it, and if you want an extra New Mexican kick, order it spicy.
Stop at Monte Vista Fire Station and catch some live music with your drinks.
Grab a bite to eat with your cocktail at M'tucci's Bar Roma.
Day drinking on the weekend? Enjoy Sunday brunch with an Irish Coffee at Two Fools Tavern.
Try some of the unique cocktails and mocktails at the award-winning Happy Accidents bar. 
Stop by a few of Albuquerque's favorite breweries including Tractor Brewing Co, Bosque Brewing Co. Public House and others.
Take a Trip to Kaktus Brewery
Visit Kaktus Brewery, considered the first destination brewery in New Mexico. With an artistic, eclectic and relaxed environment, two killer patios and an organic, local menu, this brewery is worth the visit to Bernalillo. Remember to designate a driver or take an Uber and always drink responsibly.
Don't forget to take advantage of Uber and Lyft rideshare services whenever you partake in drinking activities, and remember to drink plenty of water in the high desert heat and altitude.