Albuquerque has received some major kudos from some of travel and tourism's most prominent publications. With highlights on everything from bicycle tours to the best places to stay, Albuquerque was among – and beat out – some of the best travel destinations around the world this season.
UPROXX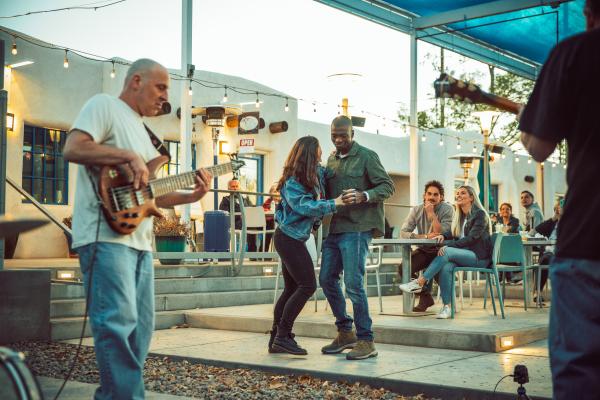 Albuquerque is full of fun things to do and tasty places to eat. Many of those experiences were included in UPROXX's Where To Eat, Drink, Sleep, And Explore in Albuquerque, New Mexico, including MÁS - Tapas y Vino, El Vado and Heritage Inspirations.
Matador Network
Exploring the outdoors in Albuquerque is easy. That's why Matador Network included Albuquerque in its roundup titled These 7 Small Cities Are the Perfect Basecamp for Outdoor Adventures. The piece highlights many of the bike excursions in the city, including taking a ride with Routes Bicycle Tours & Rentals, and recommends staying at Hotel Chaco.
TravelAwaits
It's good news for man's best friend in Albuquerque. TravelAwaits named the Duke City the most pet-friendly city in The 8 Most Pet-Friendly Cities in The U.S. It cites the expansive outdoor spaces and pet-friendly activities like the ABQ Trolley "Best of the City" tour as reasons for the ranking.
Global Traveler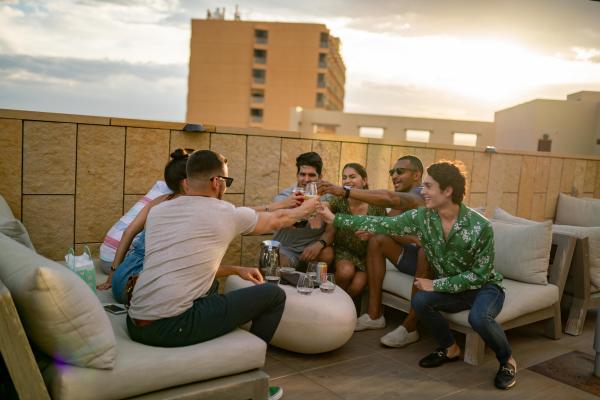 Photo Credit: Jak+Flux
Global Traveler's Sunshine and Soul features just some of the reasons why Albuquerque is an affordable tourist destination steeped in culture. Recommendations while visiting included exploring the recently revamped Plaza Don Luis and exciting new culinary options like Level 5 and the Indian Pueblo Kitchen.
Corporate & Incentive Travel
Albuquerque was highlighted as an ideal meetings and conventions location in Desert Allure by Corporate & Incentive Travel. The city's beautiful weather, recent renovations at Hotel Albuquerque and rebrand of The Clyde Hotel are noteworthy standouts within the article.
USA Today 10Best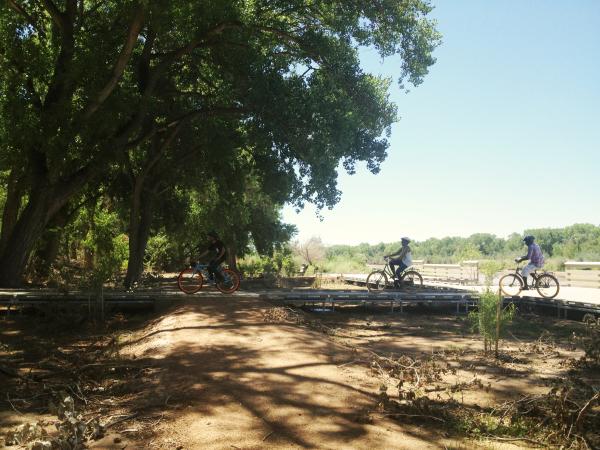 Photo Credit: Routes Bicycle Tours & Rentals
Routes Bicycling Tours & Rentals was named the fourth Best Cycling Tour in the country for 2022 by USA Today 10Best. Routes was chosen because of their enthusiastic and knowledgeable tour guides and specialty tours during Balloon Fiesta and the holidays.
TravelAwaits
What's the best restaurant with a view? In 14 Top Restaurants with A View, According to Our Readers by TravelAwaits, the top spot goes to TEN 3. Nothing beats the views and unique cuisine found 10,300 feet above sea level, overlooking Albuquerque.
Fifty Grande
Fifty Grande named Nativo Lodge one of America's Best Hotels for Art. The article points to the 60 artist rooms at Nativo, and compares the experience of staying in one to sleeping inside a mural.
Condé Nast Traveler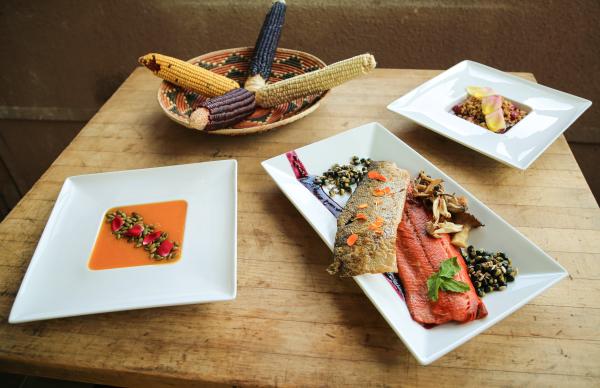 The Indian Pueblo Kitchen was featured in Condé Nast Traveler's piece At This Albuquerque Restaurant, the Flavors of New Mexico's 19 Pueblos Come Together. Numerous dishes were featured, and the article explores some of the common ingredients found within Native cuisine as well as their meaning and significance to Native American culture.
TravelAwaits
TravelAwaits named Hotel Chaco one of The Top 9 Luxury Hotels Our Readers Love. The Indigenous art, modern rooms and proximity to Sawmill Market and the ABQ BioPark are all listed as reasons why Hotel Chaco is a popular choice for travelers and locals.