Albuquerque is known for its quirky offerings, but it's also a great base for anyone interested in the historical side of things. Start at the Old Town Plaza, a hub for shopping and gathering in the city across every phase of Albuquerque's development. This is where you'll find Albuquerque's beginnings as the center of town since the early 1700s. From here, you'll be well-situated to learn more about this unique city.
San Felipe de Neri Church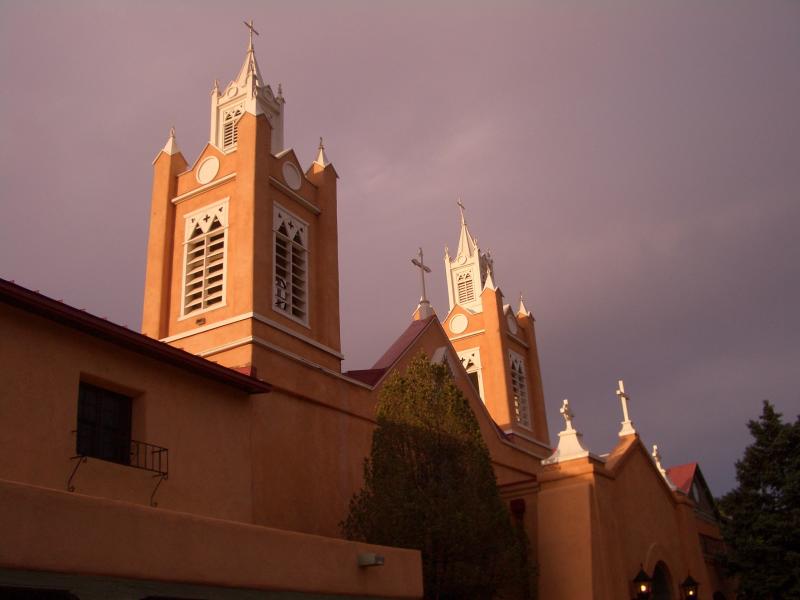 San Felipe de Neri Church is one of the oldest buildings in Albuquerque, dating all the way back to 1793. Built by Spanish settlers, it's a classic example of Spanish Colonial architecture. The church is an easy add-on to your Old Town Plaza itinerary, and you'll likely be drawn to its presence from anywhere in the area. Don't miss the Cottonwood Madonna, a carving of Our Lady of Guadalupe inside a tree stump, on the northwest corner of Plaza Street outside the church. Tour guides in the area say it was done by a parishioner decades prior.
If you go inside the church, you'll see the ornate altar and stained-glass windows. Visit the museum for religious artifacts used by the church over the years. Just note that it's run by volunteers, so scheduling a visit is best.
Albuquerque Museum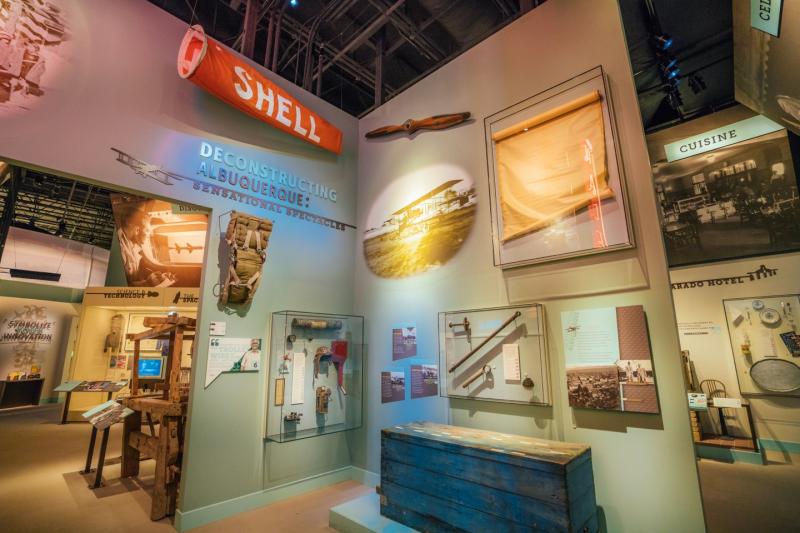 Image Credit: Dirt Road Travels
Visit this family-friendly Old Town museum for a primer on Albuquerque history in their "Only in Albuquerque" exhibit space. You'll learn about local innovations and important historical figures from New Mexico under the four pillars that define people in Albuquerque: Spirited, Courageous, Resourceful and Innovative. 
Additional exhibits feature impressive pieces of art by New Mexico artists and a photograph series that shows off early touchup techniques. Learn about the early days of Photoshop in these before and after images. If it's a nice day, spend some time in the sculpture garden outside the museum along an easy sandy path that winds itself through a desert landscape. The gardens outside are free to visit if you need to make a return trip.
Indian Pueblo Cultural Center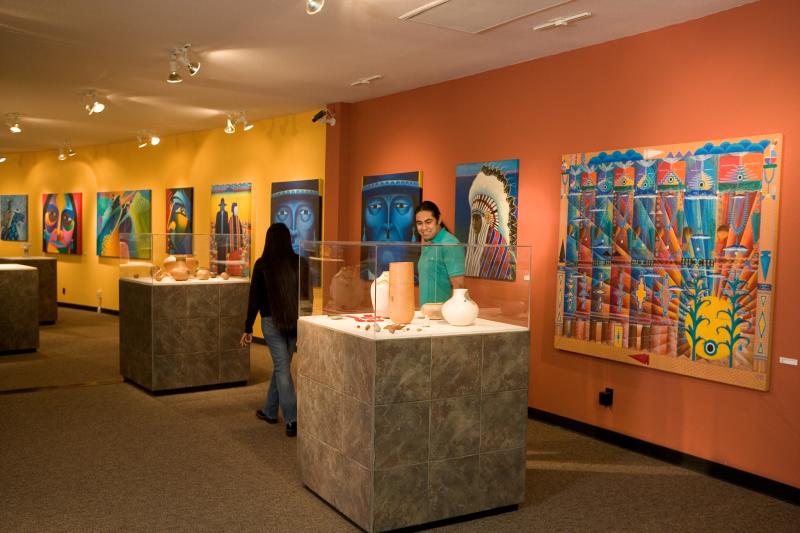 The Indian Pueblo Cultural Center is a must-see destination for anyone interested in New Mexico's Pueblo culture. Visit the museum first for artifacts and videos from Pueblo people and learn about the diversity that exists among the 19 different Native American Pueblos in New Mexico. The center is also home to one of the city's best restaurants, the Indian Pueblo Kitchen. It's only open from breakfast through lunch, but it's worth making time for if only for their warm blue cornbread muffins. Anything on their homemade fry bread is also a good idea.
Petroglyph National Monument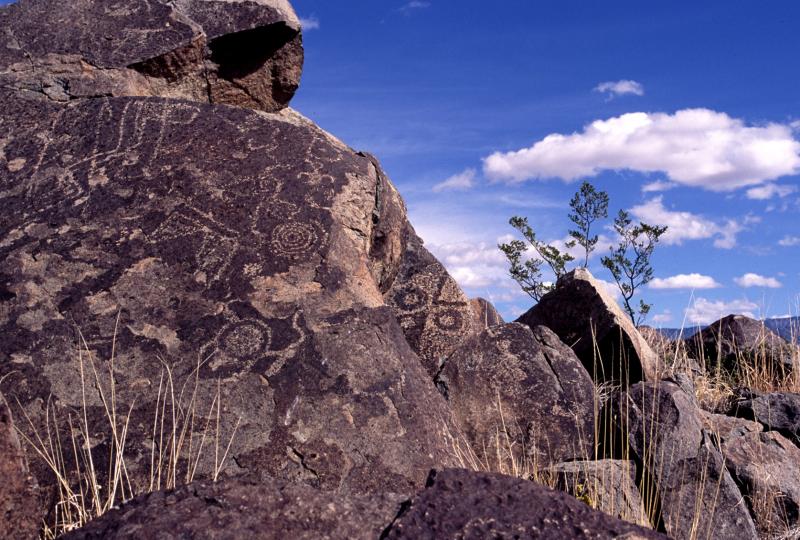 Image Credit: Verna Wood
Petroglyph National Monument features over 24,000 petroglyphs etched into volcanic rock by Native Americans and early Spanish settlers to the area. Experts guess that what you'll see at the site is between 400 to 700 years old. Spend some time examining the animals, people and simple geometric shapes carved into the rocks and what those images may say about these early people. Three hiking trails in the park allow you to see the petroglyphs up close. Boca Negra Canyon is the easiest trek at just about a mile to the top of a mesa, with viewpoints of about 100 unique petroglyphs along the way. 
Telephone Museum of New Mexico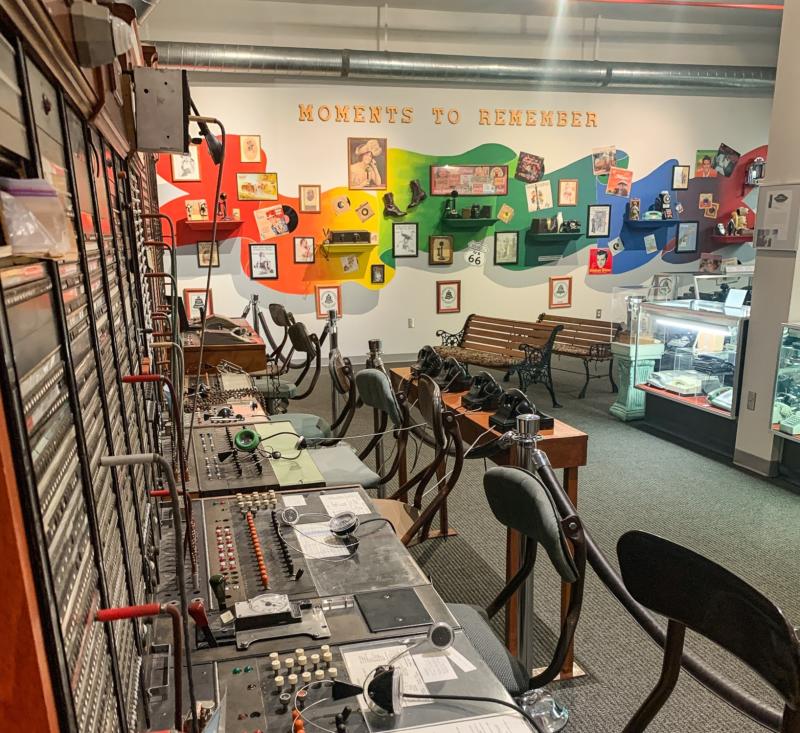 Image Credit: Facebook
This unique stop in downtown Albuquerque offers visitors an immersive experience into the evolution of not only the telephone, but technologies that touch how we communicate today. You'll see antique phones, switchboards, telegraphs and models using different types of communication devices over the years. Interactive features throughout the multilevel exhibit space could even take you back to your youth if you're of a certain age. 
The museum is run by very helpful volunteers, so hours are limited at this one. If you're interested in a guided tour, they'll be happy to give it. Many of the volunteers worked for the Bell System telecommunications company before it was broken up as part of government antitrust efforts in the 1980s.
Anderson Abruzzo Albuquerque International Balloon Museum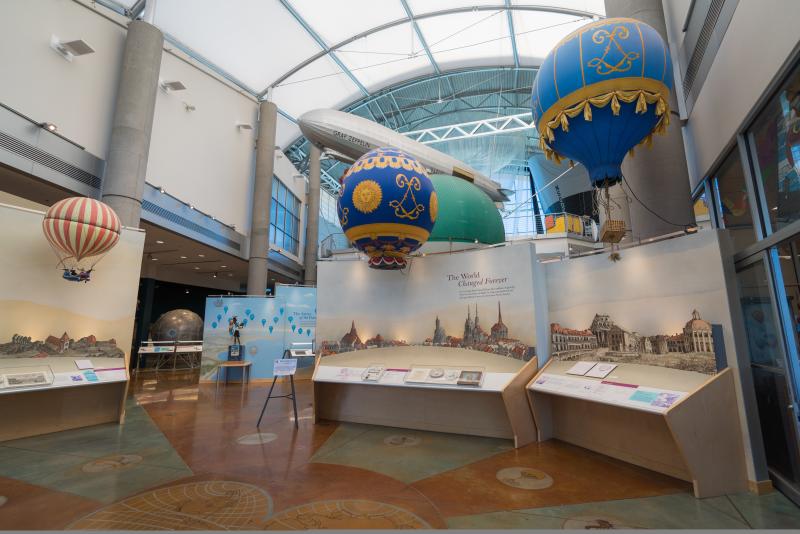 Image Credit: Dirt Road Travels
You may already know that Albuquerque is known for its annual hot air balloon festival, the Albuquerque International Balloon Fiesta. If you're interested in learning more about how the city became a hub for ballooning, visit the Anderson Abruzzo Albuquerque International Balloon Museum. The museum celebrates the history and culture of ballooning in Albuquerque and beyond. 
Learn how balloons got their start in military applications and as part of scientific observations. Watch clips from modern-day uses for hot air balloons in races and for recreation. Read about the two pioneers of balloon flight this place is named after: Ben Abruzzo and Maxie Anderson. Along with hang gliding enthusiast Larry Newman, the two piloted the first transatlantic balloon flight in 1978. 
Bottger Mansion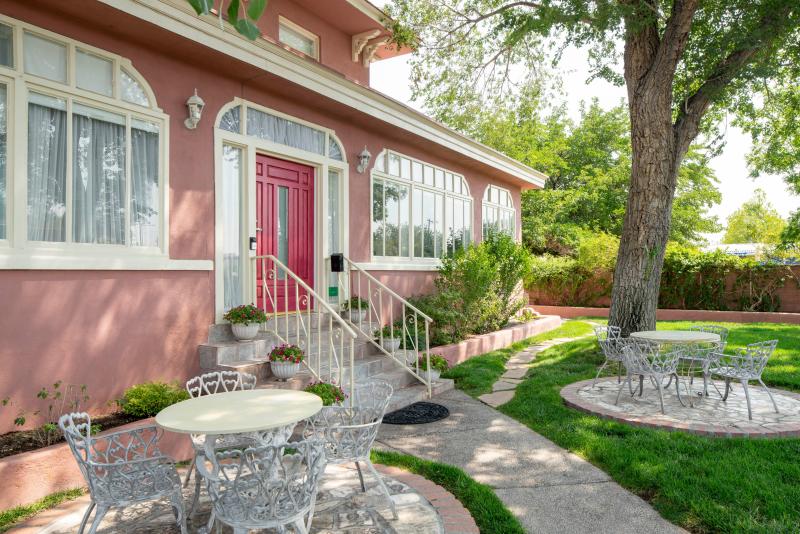 Image Credit: Kirt Giddings
The Bottger Mansion in Old Town serves as a bed and breakfast today, but it has quite a lengthy history as one of the more haunted spots in town. The home you see today was built in 1910 for German-American businessman Charles Bottger, whose ghost is said to haunt the site to this day along with two additional female ghosts. One is known for her sighs, while the other likes to sit on the bed of sleeping guests. 
If you're less interested in spooky history and more interested in important architectural sights in town, the mansion's American Foursquare design is the city's best example of the style. It's a blend that's a little bit Craftsman and a little bit Prairie School. 
Gutiérrez Hubbell House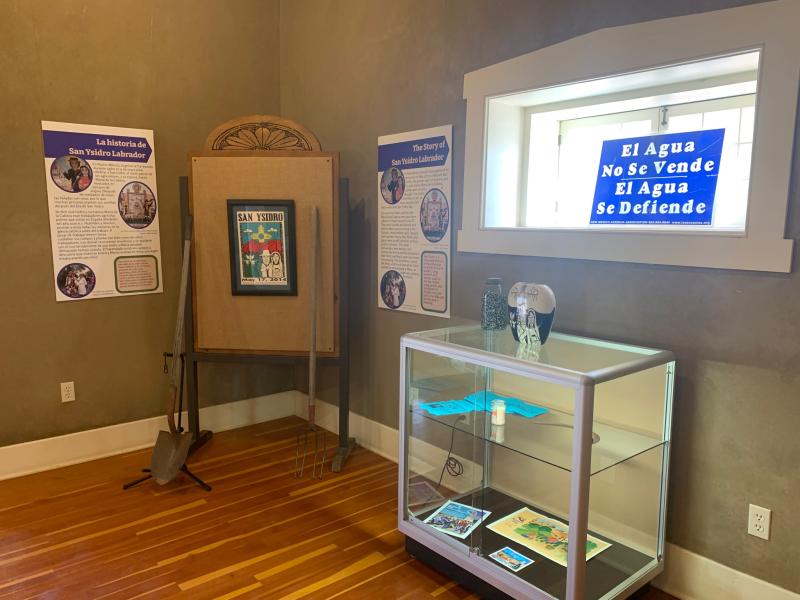 Image Credit: Facebook
The Gutiérrez Hubbell House is a historic adobe structure that sits on both the National Register of Historic Places and the New Mexico Register of Cultural Properties. It boasts quite a bit of cultural significance for its many uses since its construction in the late 19th century, but its address is what made it such an important property since that time. The house sits on the El Camino Real de Tierra Adentro National Historic Trail, the earliest known European-American trade route in the country. 
Over the years, it has served as a private residence, trading post and gathering space for local residents. Today, the on-site museum explores the rich history of the region and changes at the house over the years, including exhibits on its architecture.
National Museum of Nuclear Science & History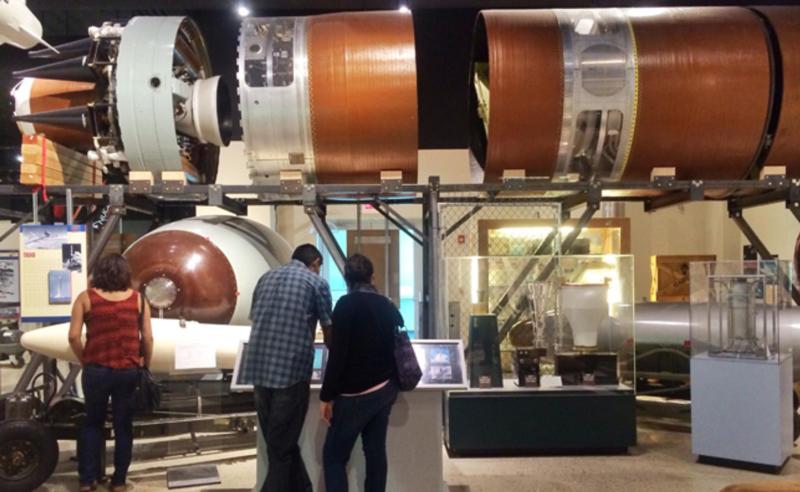 This museum offers an in-depth look at the history of nuclear science from its early origins to modern-day applications. Test your knowledge of the periodic table at interactive stations, learn about the possibilities of nuclear power in a changing world, and read about the most important names in the field. Detailed exhibits with real artifacts from the Manhattan Project and the world's first atomic bombs describe the dangers inherent to nuclear science, as well. If you're visiting on a nice day, leave time to explore the outdoor exhibit area. Nine-acre Heritage Park boasts the largest collection of historic aircraft in the state.
Albuquerque was made for history lovers!
There's no shortage of fun (and learning!) to be had on a trip to Albuquerque. Whether you already know quite a bit about the city's history or are here to dive deep into Albuquerque's most important cultural sites, there's truly something for every kind of history buff here. Get to know Albuquerque's historical side on your next trip to New Mexico.