The ultimate day of romance is almost here! If you've been feeling a bit short of Valentine's Day date ideas, we've got you covered. Albuquerque is the perfect place to spend a full day celebrating the one you love.
Valentine's Day Packages
Pull out all the stops for your date without breaking the bank - make sure you peruse our complete list of Valentine's Day packages and deals. You'll find everything from couples spa packages to girls' nights, to lavender-lovers amenities. 
Start the day off with a sweet morning donut date
Get a little pep in your step to start the day off right with a little caffeine and sugar. Order a pair of foamy vanilla lattes and a dozen Valentine's Day themed donuts for the perfect start to your day-long date.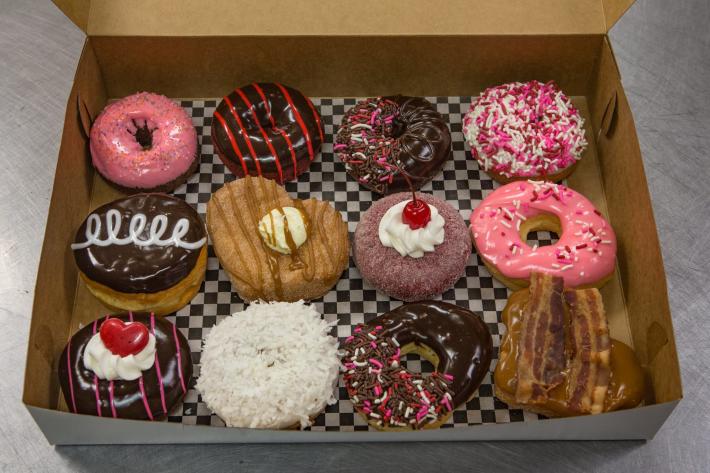 Take a romantic tandem bike tour through ABQ's most romantic stops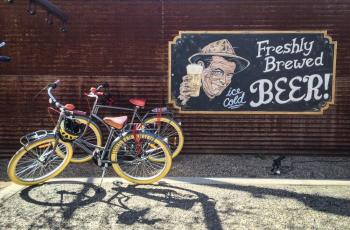 The couple that works out together, stays together, isn't that what they say? Take a beautiful tandem bike ride in the afternoon sunshine with Routes Bicycle Tours and Rentals and make a stop at some of ABQ's most lovely locales including Los Poblanos Historic Inn & Organic Farm, Golden Crown Panaderia Neighborhood Bakery, and more. 
Indulge your "animal instincts" with 2 adults-only evening options at the ABQ BioPark
Take a walk on the wild side with your sweetie with ABQ BioPark's unique v-day events. Choose the Adults-Only Valentine's Day Tour: That's a Moray! at the aquarium  or the Love Bug: Adults-Only Valentine's Event at the botanic garden, to learn about the fascinating and curious romantic rituals of aquatic animals and our insect friends - followed by appetizers and adult beverages at the Shark Reef Cafe.  
Go wine tasting in the romantic setting of Casa Rondena Winery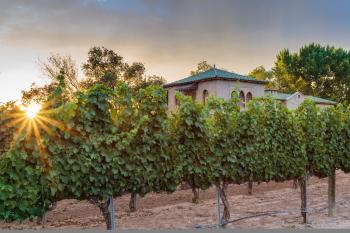 There's nothing more romantic than a bit Spanish-inspired architecture, a gorgeous sweeping vineyard, and an aged-to-perfection Cabernet Franc. Add a stop in their tasting room for the perfect pause of time in the midst of all the Valentine's Day excitement. 
Satisfy your appetite with a pre-contact Native American dinner for two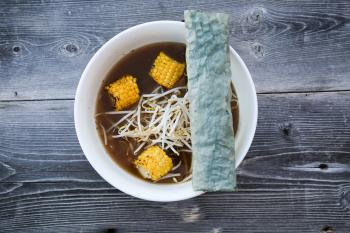 Try something new! The Indian Pueblo Cultural Center's Pueblo Harvest Cafe will be dishing out a customizable multi-course menu of pre-European-contact dishes that showcase indigenous ingredients and flavors presented in a creative and modern presentation. Many of these ingredients are sourced from the area's 19 surrounding Pueblos.
Stir up a little passion with a live late-night flamenco performance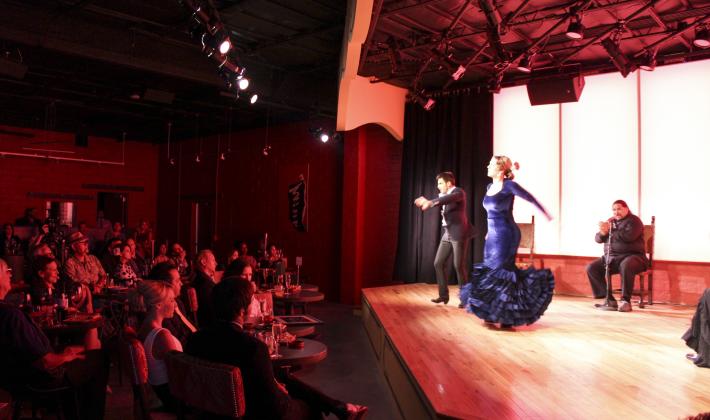 Take a seat and soak up the emotion as the artists from Tablao Flamenco take the stage and perform a special Valentine's Day rendition of their heartfelt, and passionate craft. The spirited stomps and aching guitar chords are certain to get your hearts pumping. A tapas platter and a bottle of wine or pitcher of sangria to share rounds out the evening.
Bonus - Singles Edition:
Wrangle up your closest friends and enjoy some homemade "Anti-Valentine's Day" cookies from Rude Boy Cookies. 
Munch on deliciously 'fresh-out-of-the-oven' cookies with hilariously cranky sayings like "Not Hot 4 You" and "Out of Your League" piped right into the brightly-colored icing.