Albuquerque is an exciting place to visit, offering everything from outdoor recreation to arts and culture. 
It's also a haven for food lovers. Not only does the city have a distinct New Mexican cuisine, it also has a diverse international restaurant scene. 
While there's truly something for everyone in Albuquerque, if you're into adventure, there are some experiences you shouldn't miss. 
Here are our top five thrilling adventures to try when visiting Albuquerque. If you want to get your heart pumping and the adrenaline flowing, make sure you try at least one! 
 
#1: Hot Air Ballooning
Take advantage of the beautiful, clear weather in Albuquerque and take a hot air balloon ride. There are plenty of hot air ballooning companies in the area, so choose one and off you go!
Whether you've done it before or not, getting a bird's-eye view of the high-desert terrain, New Mexico mountain forests and big city is a sight to behold.
Albuquerque is the hot air ballooning capital of the world, hosting the annual Albuquerque International Balloon Fiesta®  every October. It's also home to the Anderson Abruzzo Albuquerque International Balloon Museum. You can take a hot air balloon trip and finish it off in the museum for a balloon-filled day!
Don't forget to take the camera for this one. It's a photo-worthy experience that you can look back on for years to come.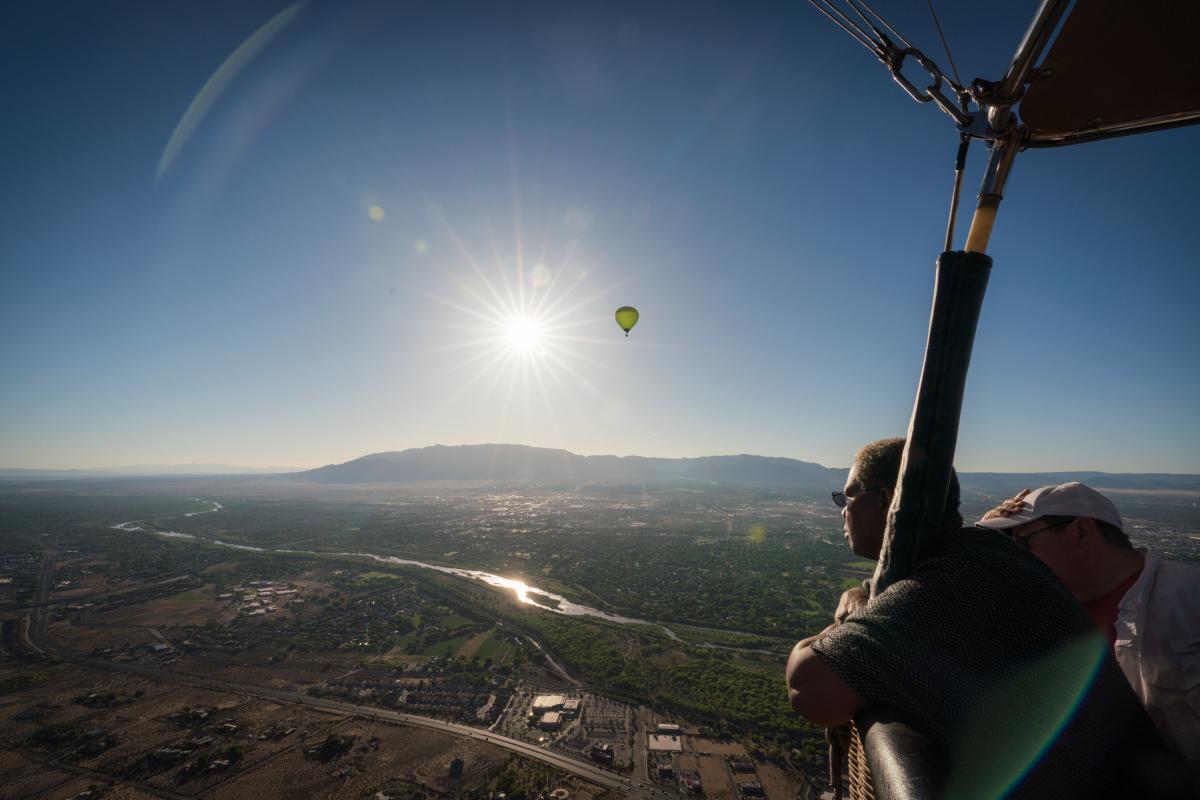 #2: Rent A Motorcycle & Take A Tour
If the wind in your hair and the road before you is your idea of a thrill, then this adventure may be just the right thing for you.
Explore Albuquerque at your leisure on a motorcycle. You can rent one and do a self-drive tour, or take a guided tour with the company if you aren't too sure on an itinerary.
If you want absolute freedom, though, we recommend a self-drive tour. You can plan something beforehand or just go where the wind takes you.
Stop along the way for a spot of fishing, to take photos or to sample the food at whatever restaurant you come across.
You can even choose which bike to rent, if you have a favorite!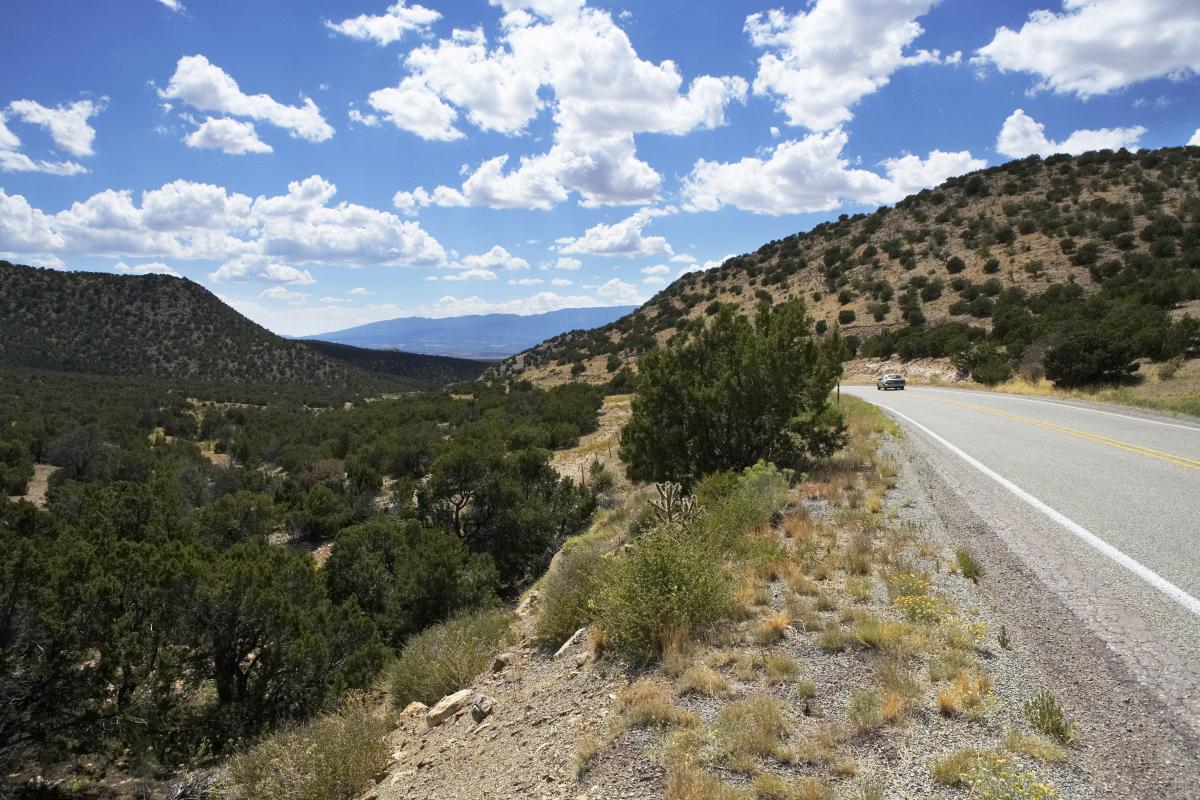 #3: Go On A Ghost Tour
Believe in the paranormal? Taking a ghost walk through the city at night can be a thrilling and exhilarating adventure. Who knows what you may encounter!
New Mexico is rife with legends and stories of terrifying creatures, witches and ghostly spectres. Ever wondered about La Llorona or the chupacabra? You'll learn about them firsthand in this state.
Through the tour, you'll learn about some of the fascinating history of the area and get to experience some of the most haunted places in Albuquerque. To soothe your nerves, you'll also pop into places offering a different kind of spirit—the local brew.
Be prepared to have a few frights as you meander through the darkness and encounter the unseen on this thrilling tour!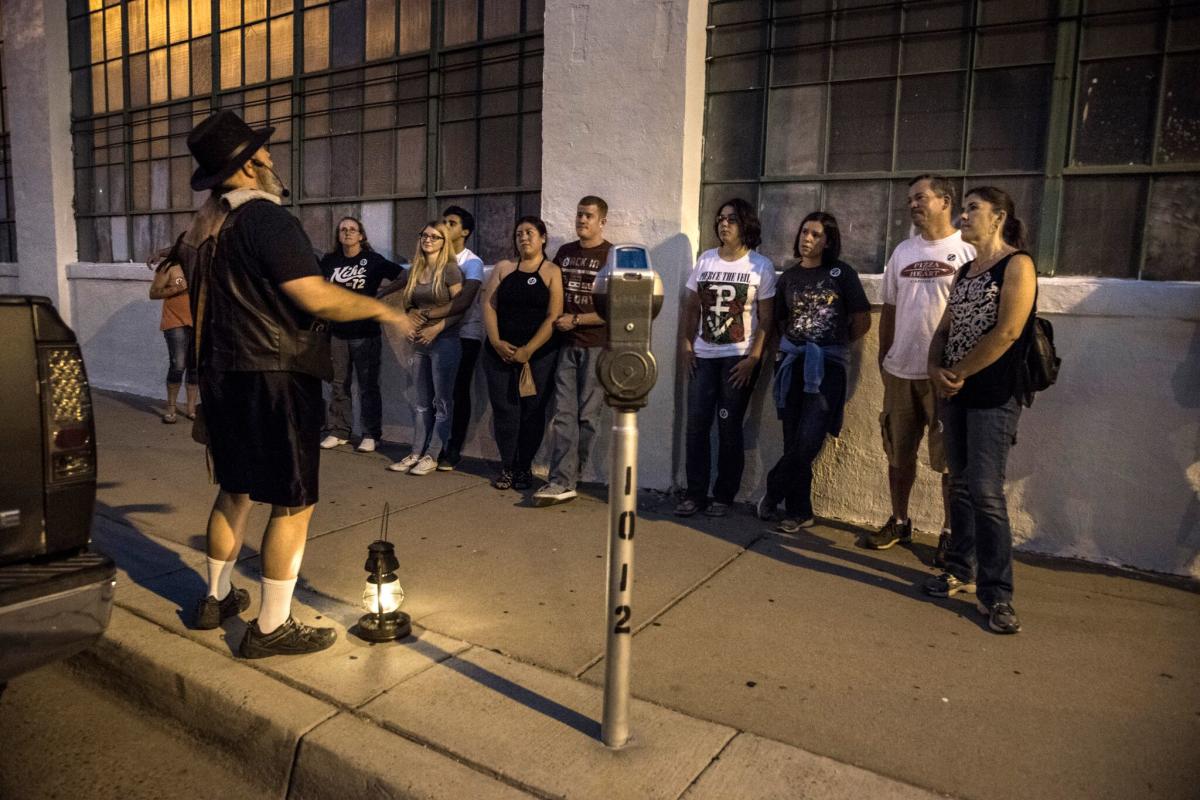 Image Source: Albucreepy Ghost Walk
#4: Watch or Play Some Action Sports
Sports fans, this one's for you. Albuquerque is home to a variety of excellent pro sports teams and you can watch a game if baseball, basketball, hockey or soccer is your thing.
If there's a game on the schedule while you're in the area, grab a ticket and head to the stadium, arena or field for some exciting action.
If you prefer to play, there's plenty of sporting activities in the area. Choose from:
For a more unique experience, try the 50 Mile Activity Loop. You can walk, rollerblade or cycle, and stop at a variety of activities, restaurants and other spots along the way.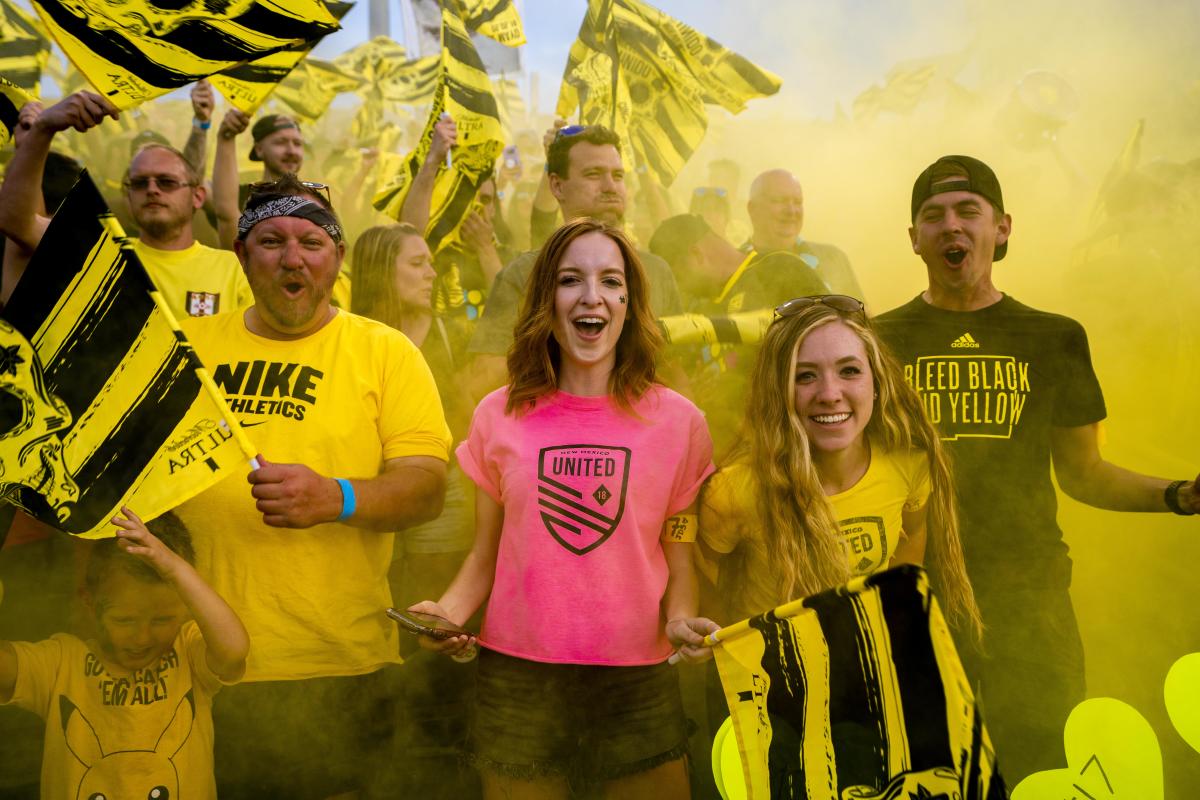 #5: Take a Trip on the Aerial Tramway
If the openness of a hot air balloon freaks you out but you still want to experience the stunning views, this experience may feel slightly safer.
The Sandia Peak Aerial Tramway will take you on a 2.7-mile journey to the peak of the Sandia Mountains.
Once you've reached your destination, you'll be in awe of the spectacular views over the 11,000 square miles of Albuquerque sprawled beneath you. The night views are particularly stunning.
The tram doesn't just offer amazing views. You can take the beautiful climb to Sandia Peak Ski Area or do exciting things like hiking, rock climbing and mountain biking when you're up there.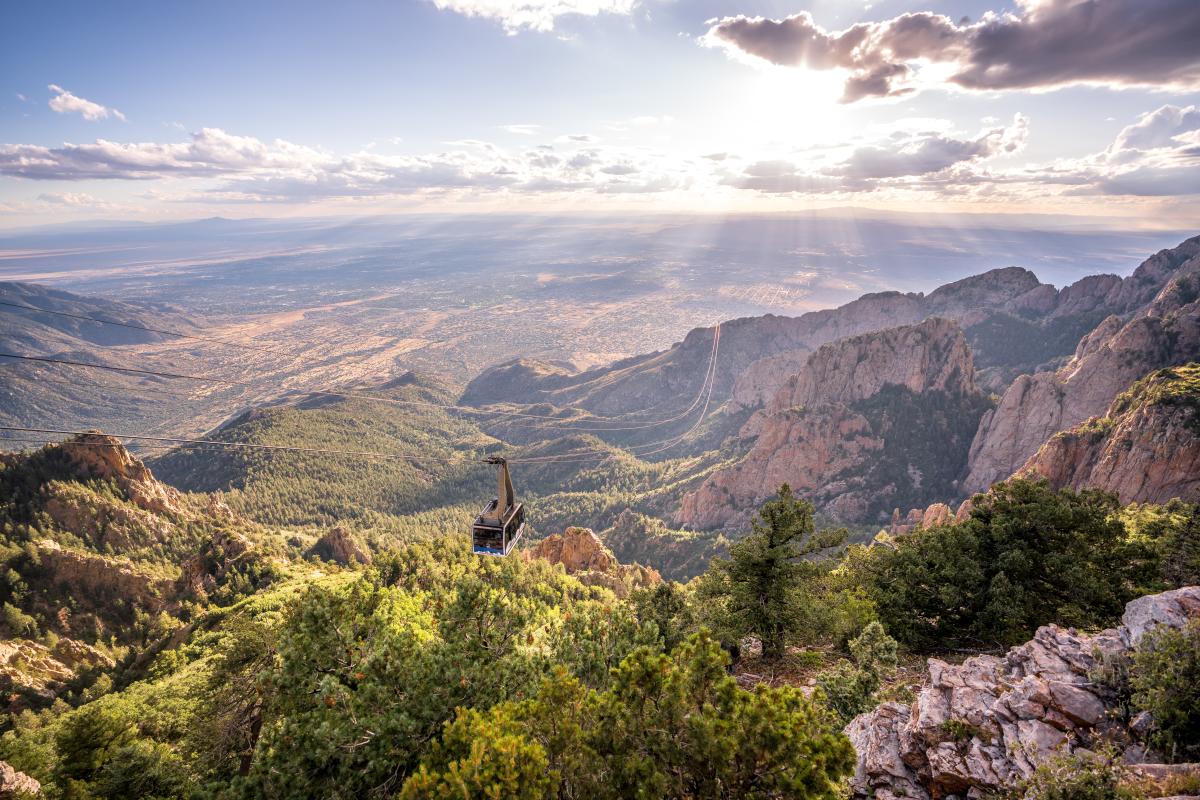 Conclusion
Regardless of how many times you've visited, there's always something new and exciting to do in Albuquerque. Whether you love fishing, sports, adventure, food or photography, you'll find something to enjoy!
Whether you're in the area for business or leisure, try to do at least one exciting thing while you're here. You may learn something new and interesting, make memories you can look back on in years to come, or discover something new about yourself.
Whatever you take away from your experience, Albuquerque is the ideal place to have a thrilling adventure.