Holiday celebrations may look a little different this year, but the cozy traditions, flavorful food and warm feelings will carry on, regardless of our new environment. We've rounded up the many ways you and your family can enjoy the essence of the holiday season in Albuquerque during 2020.
Take a luminaria tour
"What is a luminaria?" Great question! A luminaria, also referred to as a farolito by some, is a brown paper bag, folded at the top and filled with sand and a small votive candle. During the holiday season in Albuquerque, and especially the day before Christmas, you'll see homes, storefronts and walkways across the city lined with these glowing lanterns, illuminating spaces and places in a way that is truly eye-catching. The tradition began when the Spanish villages along the Rio Grande displayed the beautiful and easy-to-make Christmas lanterns to welcome the Christ child into the world. Today, the tradition has a unique meaning to each individual family. Oftentimes you'll see these luminarias accompanied by another #TrueABQ holiday staple, the chile ristra. Hanging in the front porches and storefronts throughout the city, you'll find a string of crimson-red chiles strung together to create a welcoming decoration. Many believe that hanging these ristras will bring good luck and prosperous times ahead. 
Luckily, luminarias are the kind of tradition that can still be enjoyed with safe social distancing practices in place. Here are a few ways to do so: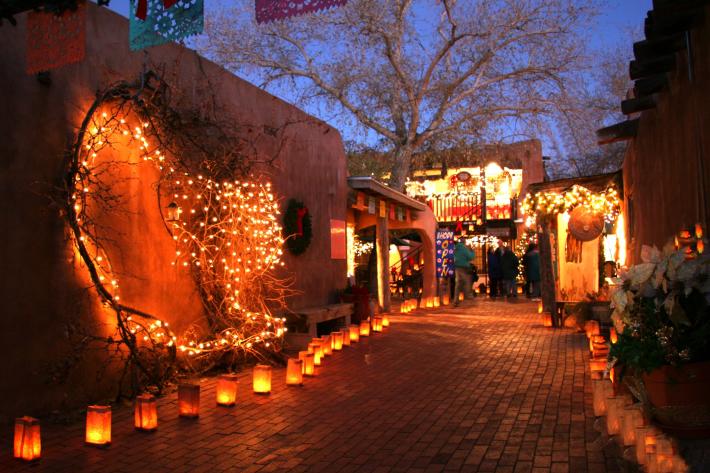 Shop for Unique Albuquerque Gifts
There has never been a better time to support small businesses and local artists than the year 2020, and we have everything you need to know to find the perfect gift for that special someone! From Southwestern jewelry and stunning home decor to artfully handcrafted trinkets and scrumptious specialty food items, Albuquerque's shopping offers something truly special for everyone on your list this season.
Enjoy traditional holiday cuisine
From soul-warming red chile and pork posole and flaky empanadas to spicy, buttery biscochitos and Mexican hot chocolate, cuisine associated with the holiday season possesses a certain one-of-a-kind warmth in Albuquerque. Enjoy these traditional dishes either by ordering takeout at one of the many beloved New Mexican restaurants across the city, or brush up on some new skills in the kitchen and make some of these recipes at home. If you need a little extra assistance with learning the new cooking skills, you can take a series of culinary classes offered by Heritage Inspirations, featuring the recipes and expertise of top-notch New Mexican chefs. No matter how you approach it, your family will be warmed from the inside out, and your tastebuds will crave these flavors for many years to come.  
*Pro tip: when ordering out, ask for your plate "Christmas-style" to have it smothered in both red and green chile for a festive look and flavor!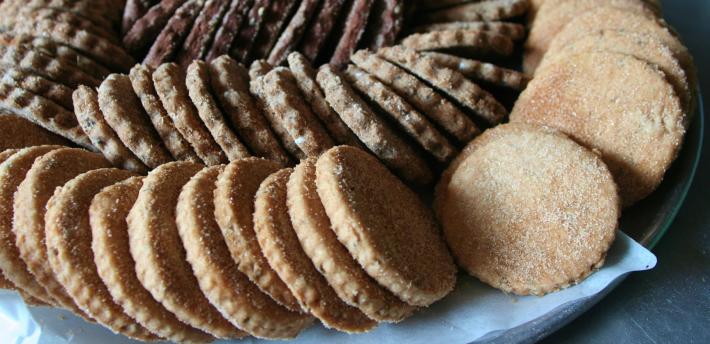 Sip on a cup of hot cocoa at 10,000 feet
Dress in every warm layer you can find (this activity is a chilly one), your favorite pair of wool socks and a thick hat, and take a ride on the Sandia Peak Aerial Tramway to the top of the Sandia Mountains. There, you can break out the Thermos and a few mugs to enjoy a warm cup of cocoa accompanied with the best view you can find, as you look down at the glowing city lights of Albuquerque and beyond. 
*Please note that the Sandia Peak Aerial Tramway will be closed through December 17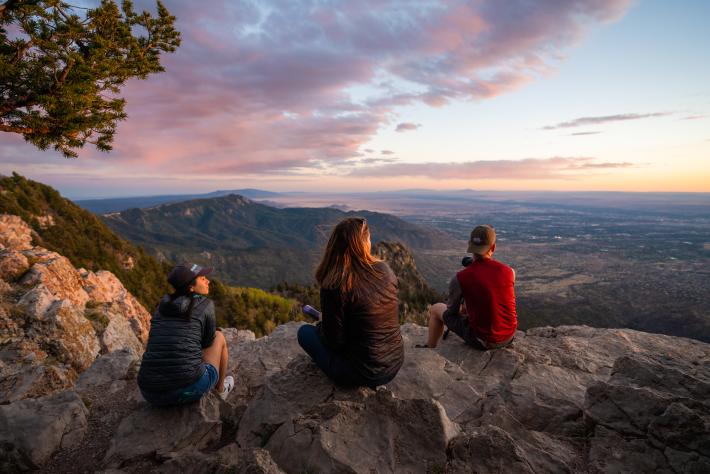 Take a stroll through Albuquerque's historic neighborhoods
Grab your scarf, boots, loved ones and a to-go cup of coffee or cocoa from one of Albuquerque's awesome coffee shops and get your blood pumping with a leisurely stroll. In Historic Old Town, expect to see traditional adobe structures, beautiful aged cottonwood trees, small shops selling unique New Mexican items and a delightful gazebo in the center of the square to bring it all together. In Nob Hill, discover neon lights, vintage vibes, quirky storefronts and authentic Route 66 experiences, with plenty of places to find food. Round out your history with the neighborhood of Corrales and Albuquerque's North Valley where you'll find lots of open space, old buildings with lots of character and more of those enchanting aged cottonwoods. 
Hit the outdoors for some fresh air holiday fun
Strap on your skis or snowshoes and hit the mountain! One of Albuquerque's most coveted assets is the Sandia Mountains, found right in the city's backyard. In just a 20-minute drive or less, you can access all that the mountain has to offer, and that includes an array of thrilling winter sports! If there isn't any snow during your visit, you can adjust accordingly without sacrificing any fun. Take a hike along one of the many hiking trails or grab your mountain bike as a delightful substitute.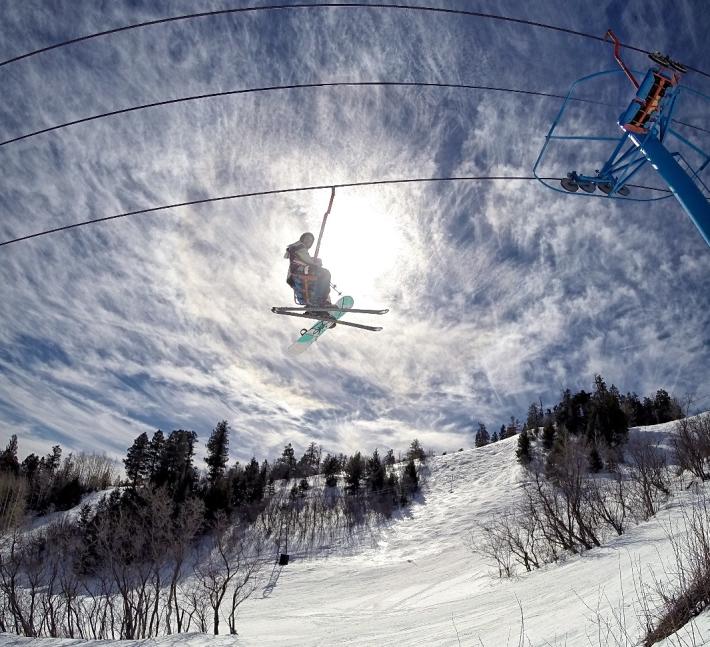 Warm up with a cold one brewed specifically for the season
Some of Albuquerque's breweries are getting creative for the holiday season. Stop by any one of the locations listed below for a growler-to-go of something seasonally inspired. 
Enjoy an American classic dessert with a #TrueABQ Twist - Biscochito Milkshake
Local burger chain Blake's Lotaburger will be offering a delightful and unique rendition of their classic milkshake starting on December 1, a biscochito milkshake made with crumbled biscochitos from local bakery, Golden Crown Panaderia. Order one for you and a sweetheart for a tasty treat that can't be found elsewhere!