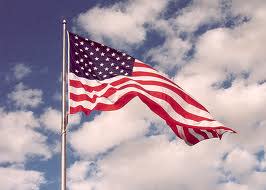 Still haven't made plans for this weekend's Fourth of July celebration? Confused about what might still be scheduled or cancelled? Are your kids clamoring for a day at the lake, ice cream and hot dogs, racing lizards or visiting aliens?
You're not alone, but you are in luck.
Your friends at the New Mexico Tourism Department and their tourism industry partners are encouraging all New Mexicans and their visitors to celebrate this Fourth of July weekend safely by seeking alternatives to setting off backyard fireworks. That doesn't mean they want you watching massive firework displays on television.
"New Mexico's Independence Day weekend calendar is filled with safe and exciting events," said Monique Jacobson, Secretary of the New Mexico Tourism Department. "This is also a great time to visit new places, create new traditions and spend quality time with your family. This holiday can be so much more than backyard fireworks. We live in an incredibly beautiful state. Let's keep it that way; but let's also take advantage of the nearly unlimited number of family-friendly activities that are on tap this weekend."
Roswell is the place to be for UFO silliness this weekend. The annual Roswell UFO Festival, which attracts doubters, believers, scholars, scientists, authors, astronauts, tourists and children of all ages – from this world and beyond – will fill this southwest New Mexico community.
Let the folks in Rio Rancho do all the cooking while you chase your kids around during the eighth annual Pork & Brew BBQ State Championships. Activities include live entertainment, fun jumps, pig races, kids corral, and, of course, food galore.
Celebrate the wines of New Mexico at the "Ranch of the Swallows," El Rancho de las Golondrinas near Santa Fe during the Santa Fe Wine Festival. Live music, food, traditional agricultural products and handmade arts and crafts for sale – you get the picture.
What are the odds you've taken your family to the annual Smokey Bear Stampede and Rodeo in Capitan? Enjoy a parade, ranch rodeo, and swing dance, with Smokey Bear as your host.
And if you're really willing to push the envelope, why not spend the 4th cheering on lizards and iguanas as they race down a 16-foot ramp in downtown Lovington. Many other lizard-type events will be held throughout the day; and no, we are not making this up.
If community-sponsored fireworks displays are still on your "must-do" list, then take advantage of New Mexico State Parks' invitation to watch firework displays over lake waters at Conchas Lake State Park, Elephant Butte Lake State Park, Eagle Nest Lake State Park, and Ute Lake State Park. Most of New Mexico state parks are open and many parks have activities, including:
• The annual Carlsbad Area Art Association Living Desert Show through July 4th at Living Desert Zoo and      Gardens State Park near Carlsbad

• Mesilla Valley Bosque State Park's Bird Tour on Saturday, 7:30-9 a.m.
• A Solar Circus at Navajo Lake State Park near Farmington on Saturday, 1-3 p.m.; a Twilight Hike on Saturday, 8-9 p.m.; and a Star Party Sunday, 8:30-10 p.m. Prepare for Independence Day by viewing celestial fireworks in the night sky above Navajo Lake State Park. For more information call: 505-632-2278.
• A Nature Walk on Saturday, 7-9 p.m., at Oasis State Park
• A Summer Sky Tour at Oliver Lee State Park on Saturday, 9-10:30 p.m.
• A Flag Retirement Ceremony Saturday, 11 a.m.-12:30 p.m., at Vietnam Veterans Memorial State Park. Visitors are invited to bring U.S. and state flags that are worn so they can be retired and disposed of respectfully. The ceremony starts with U.S. flag history and includes a sing-a-long of patriotic favorites. Call 575-377-2293.
Then there's:
• Freedom Days Celebration in Farmington
• Wild West Days at the Rodeo Grounds in Grants
• The Mescalero Apache Ceremonial in Mescalero
• Fourth of July Electric Light Parade in Las Cruces
• The Red River Parade
• Pancakes on the Plaza in Santa Fe
• Fourth of July Fiesta at Plaza Park in Las Vegas
• Fourth of July Street Dance in Clayton
• July Fourth Fireworks Extravaganza at the International Museum of Space History in Alamogordo
• Freedom Fourth at Balloon Fiesta Park in Albuquerque
• Fire on the Fourth Classic Car and Motorcycle Show in Angel Fire
• Fourth of July Celebration in Artesia
• Fourth of July Celebration at Valle del Sol Golf Course in Carrizozo
• Fourth of July Parade in Clayton -www.claytonnm.org
• Smoke on the Water at Greene Acres Park in Clovis
• Fourth of July Parade and Family Fun Day in Corrales
• Fireworks at the Southwestern New Mexico Fairgrounds in Deming
• Fourth of July at Daniel Fernandez Park in Los Lunas
• Fourth of July Bash at the Greyhound Arena in Portales
• Fourth of July Fun in Ripley Park in Raton
• Fireworks Show at Santa Fe High School
• Fourth of July Park Festival and Parade at Gough Park in Silver City
• Concert and Fireworks Display on New Mexico Tech Campus in Socorro