If you live in New Mexico, you've likely been privy to one of New Mexico Piñon Coffee Company's unique blends. The local coffee retailer has been brewing in the Duke City since 1994, capitalizing on the rich flavor of the New Mexico piñon nut, one of the many pine nut varieties. What you may not know is that the company has recently launched classes on select Saturday mornings at their retail location that take a deep dive into the history of your morning cup o' joe.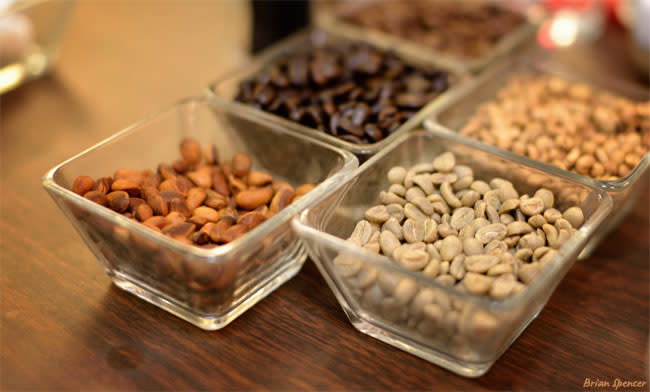 The instructor of the class, NMPC's own Tom Altamirando, guides an informative and interactive presentation on coffee from its roots to the ways that we enjoy it today. Coffee itself has quite a history. In our class, Tom explained that the beverage has double the taste profiles of wine, adding: "If you think wine people are hoity-toity, wait 'til you meet coffee people."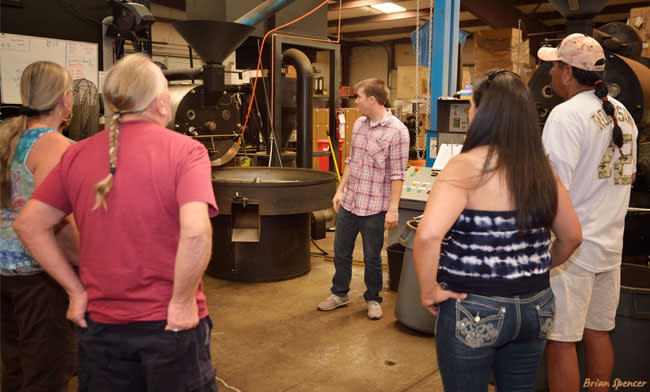 The class does a nice job blending practical tips (once ground, coffee maintains the best flavor if used within 3-6 months) with anecdotes (Americano blends started during the war when soldiers opted to carry around a smaller portion of espresso over a bunch of coffee) and plenty of samples. Tom's extensive knowledge of coffee as a whole allowed him to field a slew of questions from the group, who all agreed they left the class armed with information they could use immediately, along with bits of conversation fodder to use at their next happy hour outing.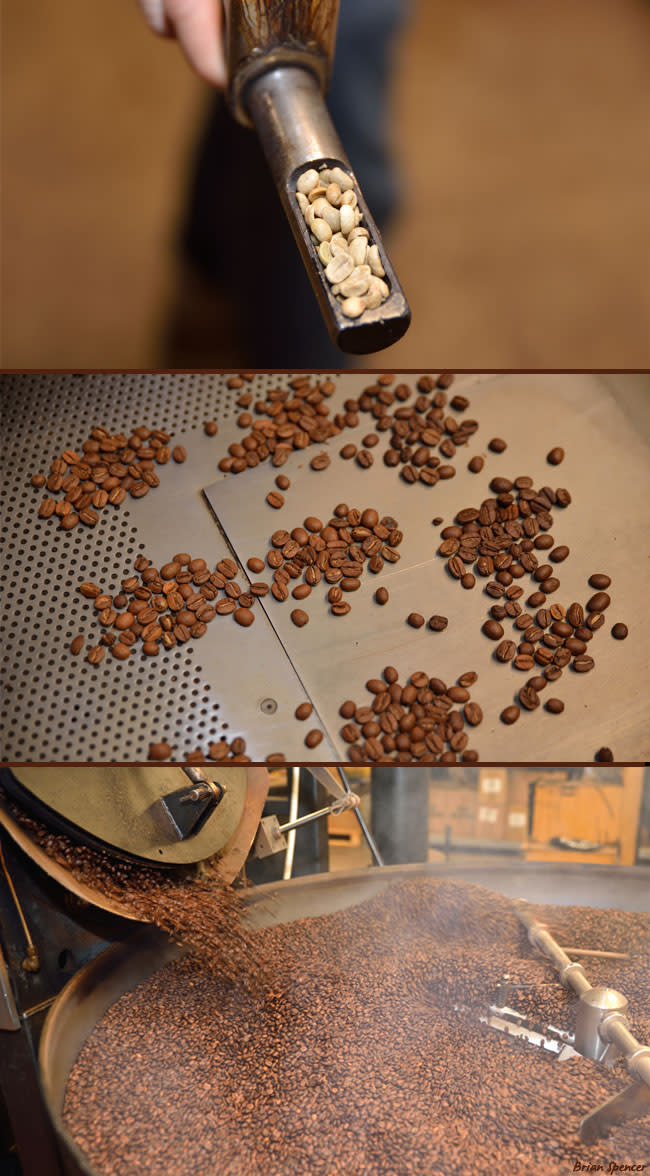 Adding to the credibility of the class is the fact that NMPC's retail location is located at the same site where the coffee magic happens. Tom went over the coffee classification system, showing examples of the coffee color gradient of unroasted beans before taking us into the factory to show NMPC's process. The class concluded with a sampling of some delicious brews, and the opportunity to purchase items at the company's retail store at a discounted rate.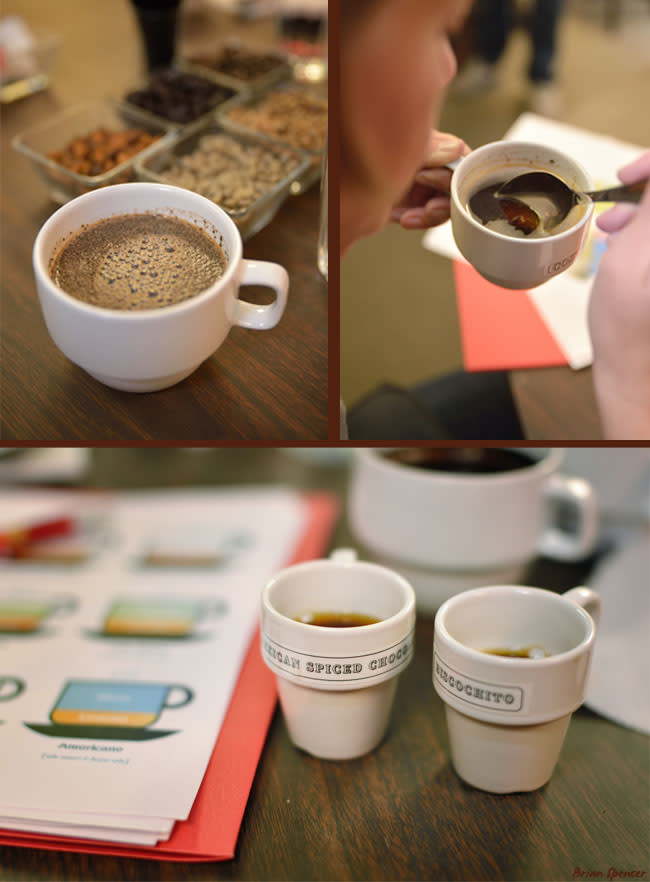 While I may not be an official "cupper" yet, it was truly a delightful morning full of learning, great company and excellent coffee.
Editor's Note: New Mexico Piñon Coffee Company's Coffee Experience classes are open to the general public and free, but you must sign up in advance as there are a limited number of seats. For more information or to sign up for a class, it's best to visit www.nmpinoncoffee.com. 
This article was written by ABQ365's editor, Kelly, with all photos taken by Brian Spencer.