By Dave DeWitt, Founder of Fiery Foods & Barbecue Show
In 1987, two things happened that would change my life forever. I launched Chile Pepper magazine with two partners and I saw a tabletop display of Old El Paso products at the New Mexico Chile Conference. I had been a show producer for years, mostly custom car shows, and as I drove back to Albuquerque, I had the idea for a show about spicy foods and barbecue. 
I told my wife about the idea when I got back and, as it turned out, she was a remarkably good phone salesperson. We launched the show in a small hotel venue because we had no idea how it would go. The show was held in the fall of 1988, and we had 47 exhibitors and attendance of only about 500 people, but everyone loved the show and we considered it a success. We made a net profit of about one hundred dollars. Hey, it was a start.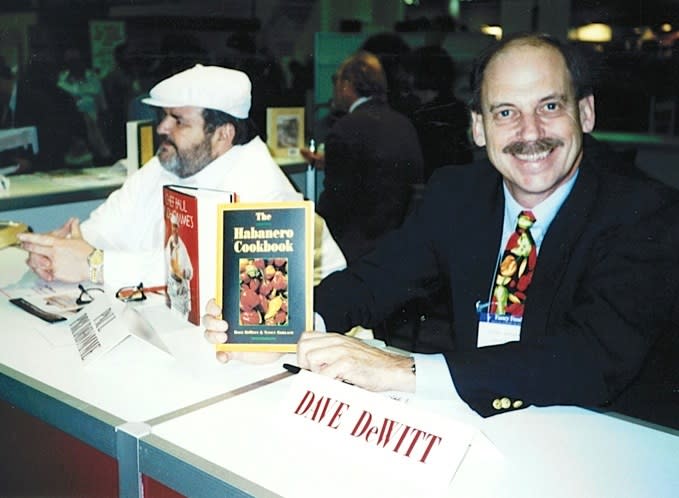 We doubled exhibitors in our third year, and by our fourth year, attendance was about 10,000 people. The Show relocated to Sandia Resort and Casino when it expanded its exhibit hall. We're still there and are now celebrating our 30th show in 2018. From our humble roots, we now have about 200 exhibitors and attendance of 20,000 over the three days of the show and we take up all of Sandia's exhibit and ballroom space. 
Exhibitors come from all over the world to the Fiery Foods Show to showcase their gourmet foods, sauces, spices, sweet-heat treats and rubs to wholesale buyers and the public. The Fiery Foods Show is now the country's largest gathering of fiery food products and barbecue sauces and I estimate that one-third of all exhibitors sell out of all the products they brought to the show. Attendees at the Show can interact with exhibitors, sample fiery foods and purchase their favorite products – many of which can't be easily purchased elsewhere.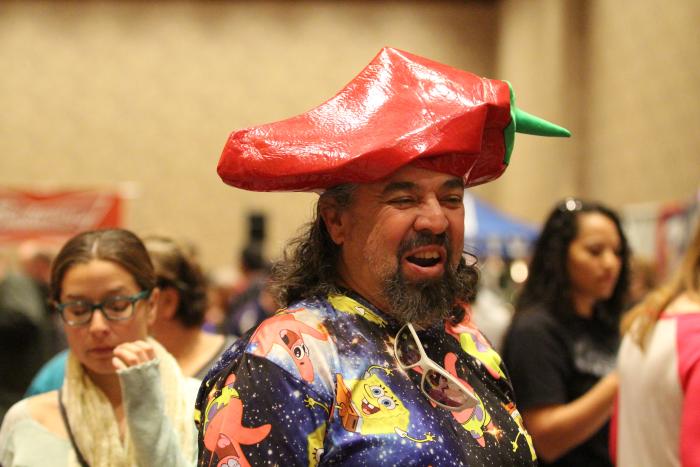 These days, I no longer produce custom car shows and now some good friends publish Chile Pepper Magazine. But, my little idea for a Fiery Foods Show has turned into a national phenomenon and a memorable experience for exhibitors, attendees and for me.
Don't miss the 30th Annual Fiery Foods & Barbecue Show, March 2 - 4 at Sandia Resort and Casino! Get your tickets today.