When it comes to planning your next vacation, don't you think the experience would be better if your best friend could tag along? From sipping on an ice cold craft brew on a sunny outdoor patio, to falling asleep and waking up to a cozy hotel room, all things are better when accompanied by the only friend who loves you truly unconditionally - your dog! Albuquerque was recently ranked as the 2nd most dog-friendly city in America in 2018. Take a closer look at why Albuquerque is the perfect destination to visit with your dog, and the essential pooch-friendly stops the two (or more) of you MUST make!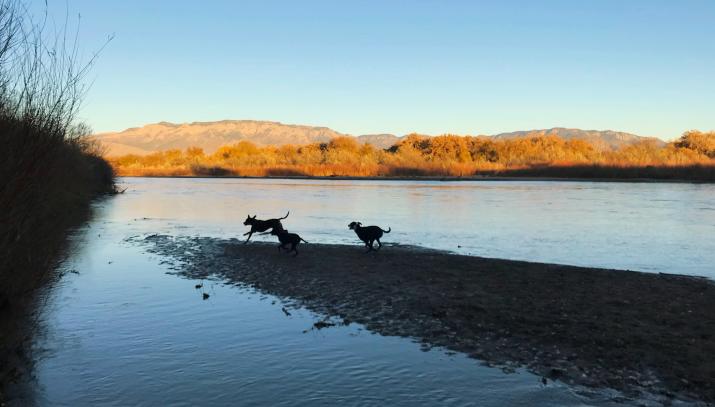 Part of what makes Albuquerque such a dog-friendly city, is its endless opportunity for outdoor recreation. The Sandia Mountains provide the perfect playground for both humans and canines who love to breathe in the mountain air, with extensive hiking and mountain biking trails for the two of you to explore! Additionally, the gorgeous cottonwood-lined Bosque offers the perfect setting for more hiking, strolling, and most importantly, cooling off in the wadable, gently-flowing Rio Grande. 
La Cumbre Brewing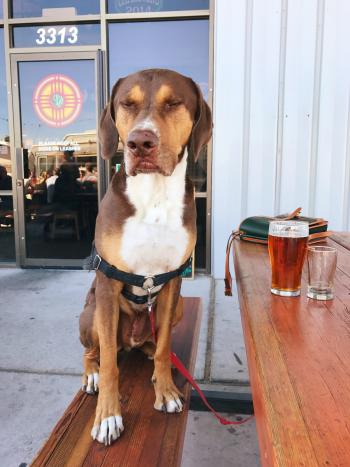 Not only is this one of the most delicious and highly-respected breweries in New Mexico, they let you enjoy a brew with your hound, too! With dogs allowed both on the patio and inside during the colder winter months, it's the perfect locale to enjoy a delightfully hoppy award-winning IPA or a unique rotating sour. 
Marble Brewery
With three separate locations across Albuquerque, you and your pooch are going to have plenty of options at Marble Brewery! As one of Albuquerque's most widely loved and popular breweries, this local joint is the perfect stop for you and your best friend to meet others, both two-legged and four-legged! The outdoor patios at each location feature nightly live music, so get ready to enjoy some local tunes while you're sipping on a refreshing flight! 
Gecko's Bar & Tapas
Located in the heart of Albuquerque's historic Nob Hill neighborhood, Gecko's is a local hot spot and will give you the perfect locale to take a walk through the neon lights along Central when you've finished your green chile cheeseburger and gin & tonic. Not-to-mention, the friendly servers will be sure to bring your pup a big bowl of water and a slice of bacon, in case the deal wasn't already sealed! 
Flying Star
This local chain is ready to host you and your pup for breakfast, lunch, OR dinner! With patios at almost every location across town, bring Fido for a soul-filling southwest rendition of eggs benedict, a slice of homemade raspberry blackout cake, and a very relaxed vibe.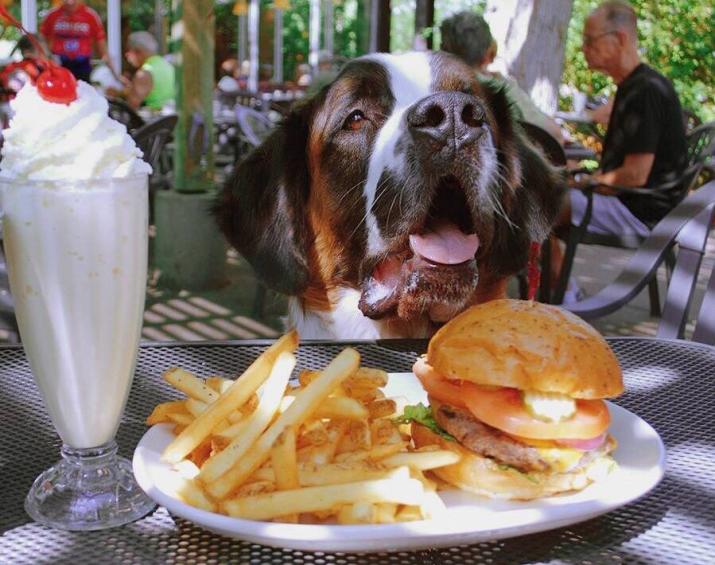 Hotel Parq Central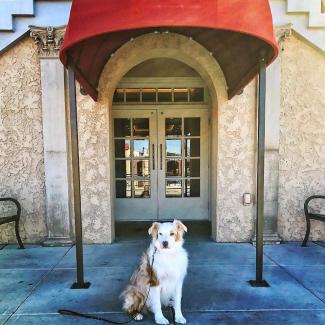 After the fun-filled days of patio socializing and foothill hiking, it's important to find a comfortable hotel that welcomes your best friend's wagging tail, too! Hotel Parq Central is a stunning pet-friendly boutique hotel in a historic building in Albuquerque's downtown that offers the perfectly clean and cozy room and an ambiance that both human and canine are sure to enjoy. Additionally, this hotel is a convenient five-minute drive from the airport.
Albuquerque Tourism & Sightseeing Factory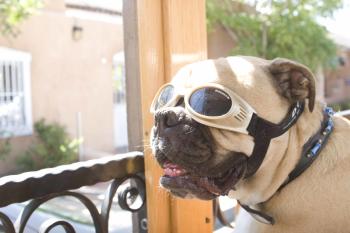 Play tourist with your pooch! The ABQ Trolley permits canine passengers that are leashed and well-behaved. This open-air trolly will take the two of you through some of Albuquerque's most beautiful neighborhoods and show off some of the city's top hot spots that you'll want to sniff out together later. 
Photo by LuAnne DeMeo
If you think your pup could use a little additional interaction with other fellow canines, make sure to check out any one of the 15 dog parks in Albuquerque! Each park offers a unique experience for the two of you to enjoy with other fellow dogs and dog enthusiasts. Find more details about each individual dog park here.
For those traveling to Albuquerque via air, make sure you and your pal make a stop at the new pet relief station in the Albuquerque International Sunport! This relief station not only provides a place for your dog to take care of business, but offers a comfortable setting with a little surprise of New Mexican flare, too!