Have you thought about taking your love for endurance to the next level and planning your vacation around a race? Exploring the trails in a beautiful, new location or running a race in new scenery can make for an unforgettable vacation - and leave you feeling not only rejuvenated, but also accomplished!  
Some vacations are planned around relaxing, lounging at the pool and indulgence-filled days. Sometimes though, an active, fitness-focused vacation might be just what you need to refocus, refuel and reenergize.
Destination races, sport-centered vacations, and fitness-focused trips have been on the rise in recent years, and if this is your idea of the perfect holiday - look no further than Albuquerque for your next race-destination.
Whether you participate in one of Albuquerque's noteworthy destination marathons, half marathons, triathlons, or bike races, or just plan to come explore our city on foot - we have all the makings for a great "run-cation."
We took to the trails and asked some local runners what makes them love Albuquerque for running, biking and racing.
Why You'll Love Racing In Albuquerque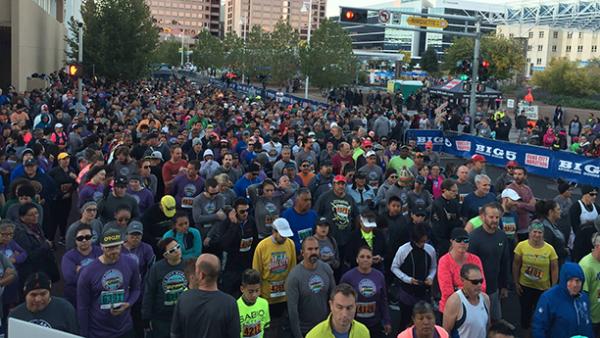 Get your final practice runs in while taking in the breathtaking views of the high desert.
Need hills? We have those. Need to get speed work in? We have the long paved trails of your dreams. Want to simply enjoy the scenery? We have a lot of trail and road to explore! With easy access to dirt trails, mountains and runner and bike-friendly paved paths, you'll have plenty of terrain to choose from.  
"We have altitude, technical terrain, breathtaking views, big beautiful skies and miles and miles of amazing mountain trails, all here in our backyard!" - Local ultra runner and endurance and performance coach Kathleen Stabler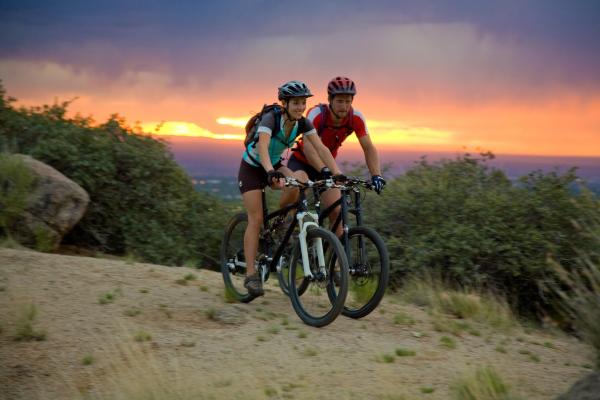 Albuquerque boasts post-run grub that can't be beat.
We know that food, drinks and dining are a big part of every vacation - especially an active one. Albuquerque has you covered on great food!
Many local athletes love to refuel at the Grove Cafe and Market after a big race with some fresh, healthy, delicious eats. Others like to take their whole family to the Range Cafe for ample portions and some New Mexican classics.  
"For post race food, I love a nice coffee and all the carbs. The Range Cafe and Tia B's La Waffleria in Nob Hill are two favorites!" - Local runner, Nara Olivas
Check here for more great food options in Albuquerque. 
Looking for a refreshing post-race beer? A few local favorites include Red Door Brewery, Marble Brewery, Steel Bender Brewyard and Rio Bravo Brewery, but check out our huge variety of breweries and local wineries here. 
"Post-race grub? I choose beer! Preferably an IPA from La Cumbre Brewing Co. or Santa Fe Brewing Co." - Local runner, Rachel Kinney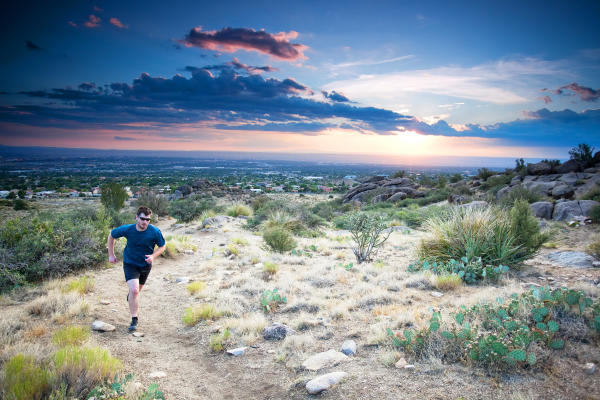 Albuquerque has fun and entertainment for the whole family.
We know that a great vacation includes spending quality time with your family and friends. Running a race in Albuquerque means that no matter what kind of company you have along with you, they'll enjoy every moment of the trip too! The last thing you want is for your family to spend their whole vacation waiting for you to finish your run or your race - check out the endless options of things to do in Albuquerque right here.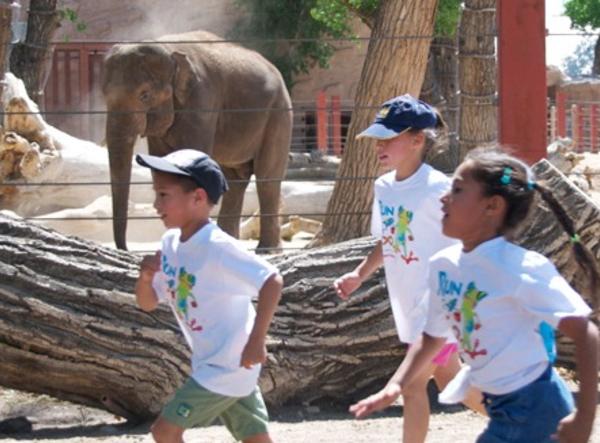 Perfect climate no matter your sport of choice!
"I love running in Albuquerque because I can literally step out the door and start running. The weather is great year round, so I get to run year round." - local runner, Kim Dalton Linder
You can, run, bike, swim, hike, and enjoy the weather year-round here in Albuquerque. Learn more about why runners love Albuquerque right here. 
"The bosque trails are glorious. I love visiting the river, watching the sunflowers bloom, running on top of a carpet of cotton or yellow leaves. Every season has its own gifts; I look forward to seeing how the landscape changes each month. It's this huge, urban park. I especially love being on the bike trails during balloon fiesta mornings. We have the biggest, bluest skies in New Mexico." - local runner, Beth O'Neall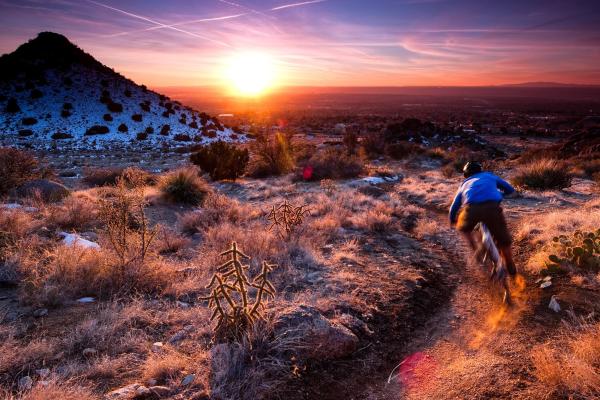 Travel-Worthy Albuquerque Races
The Great Balloon Chase, October: Witness the balloon-filled sky as you race during the world's largest hot air ballooning event. 2018 will be this race's inaugural year. There is no other destination race like this!
Sandia Crest Marathon and Half Marathon, September: The fastest Boston qualifier east of the Rio Grande, this downhill course in the Sandia Mountains has a net elevation loss of 4459'.
Day of the Tread, October: A unique series of family-oriented, Halloween-themed bike races featuring music, entertainment and costumes. 
Duke City Marathon, October: Our city's largest marathon, the Duke City race is ranked as one of the top 25 marathons in the world.
Doggie Dash and Dawdle, November: Perfect for the animal lover! Run with your own dog, or "rent" a pup for the race. Did you know Albuquerque is one of the most pet-friendly destinations in the country?
Run for the Zoo, May: This race is put on for a great cause and features fun, family-friendly course. 
Fun, themed runs for every occasion, various months: Albuquerque is host to a lot of unique runs including the Chips and Salsa half marathon, the Lavender Run in the Village, and every holiday-themed run you can think of. See irunfit.org for tons of fun, themed race events in the Duke City.
Acoma Seed Run, May: Take to the other-worldly high desert landscape for a unique trail run with spectacular high desert views at Acoma Pueblo.  
Tour de Acoma, September:  A truly unique experience, this race is a 100, 50, and 25 mile bike challenge covering some of the most breathtaking lands on the Acoma and Laguna Pueblo reservations. 
Santa Fe Thunder Half Marathon, September: Close by to Albuquerque, this race features breathtaking views and downhill course.  
Forever Young, April: This race features a spectacular course, featuring a dirt running trail with rolling hills and lots of trees.
"My favorite race so far in the ABQ area has been Forever Young in Placitas. It's a deceptively challenging course and the 360 degree views are breathtaking every step of the way." - Local runner, Talia Timmins
Sandia Shadows Trail Run, October: A favorite amongst novice to seasoned trail runners, this race takes place in the foothills of the Sandia Mountains, bordering Albuquerque's east side.
City of Lakes Triathlon, June: Albuquerque and its surrounding areas feature many triathlons throughout the year, including this local favorite less than two hours away.
"My favorite local tri is the City of Lakes tri in Santa Rosa, New Mexico. It has both sprint and Olympic distances. A great part of the race is getting to cool off in the Blue Hole afterwards!" - Local runner, Tracie Laubert