Valentine's Day is just around the corner, and you don't want to wait until last minute to get your plans together for the big day! We've got you covered with fun ways to impress your date in Albuquerque.
Friends & Lovers Balloon Rally
You don't have to wait until October to experience the magic of mass amounts of hot air balloons launching into the air. Although this event doesn't happen on Valentine's Day exactly, the Friends & Lovers Hot Air Balloon Rally is a great way to kick off the holiday! Taking place on Saturday and Sunday before VDay, you can take your family to Balloon Fiesta Park and cuddle up with a hot cup of coffee or hot chocolate as local balloon pilots launch up more than 135 hot air balloons into the Albuquerque sky. 
Run Fit – Sweetheart Run: 10k, 5k and Kids K
Feel like running away from a bad Valentine's Day? Don't worry, we've all been there. Burn off that bad ju-ju at the 12th Annual NM Sweetheart Run. It's the perfect way to start your Valentine's Day week and has many different options for runners, walkers, kids and couples! For registration and pricing, visit Run Fit.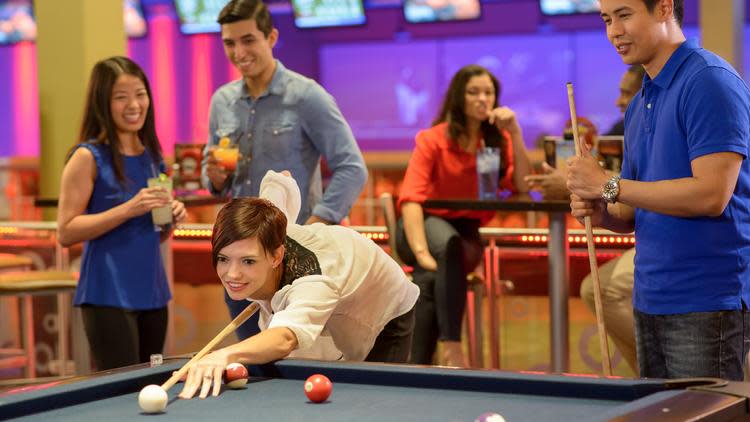 Main Event Albuquerque
If eating, drinking, bowling, video games, laser tag, billiards, gravity ropes, karaoke, mini golf, rock climbing and bocce ball sounds like the ULTIMATE date for you, then make plans at Main Event Entertainment this Valentine's Day. Their wide variety of food and drink (check out the menu here) provides for a great dinner, but the perfect night doesn't have to stop there. Next, you can enjoy all of the awesome activities listed above without having to leave the building. That's right, ladies in gentlemen, all of this fun is in the same building! Food, fun and falling in love (or like). There's no better combination.
Dance the Night Away at Dirty Bourbon
If you and your Valentine are more night owls than morning birds, then you should make your way to Dirty Bourbon at 9:00pm on the 14th to dance the night away. Even if you don't have a date, that shouldn't stop you from making your way to the dance floor. Click here to learn more about the Dirty Bourbon.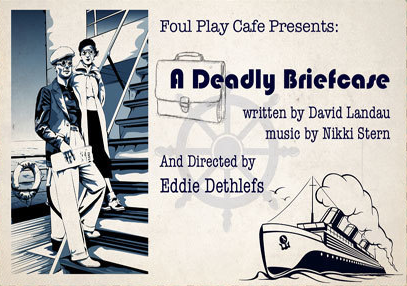 Valentine's Day with Foul Play Café
If you're looking for a twist on the usual romantic dinner, look no further than the Foul Play Café. You and your sweetie can enjoy a special four-course meal with three entrée options, and then climb aboard the Queen Elizabeth 2 and head to the club room for a James Bond mystery-spoof. Talk about a memorable night with your Valentine! Get the details here.
Go-Kart Racing and Putt Putt
Some would argue that the whole idea behind Valentine's Day is just to have fun and enjoy the company of the people you care about. The good news is that you don't necessarily need some fancy dinner to do so! Get a little competitive and make some memories this VDay at Albuquerque Indoor Carting or Hinkle Family Fun Center with the whole family.
Use the hashtags #ThingsToDoABQ and #ABQevents to join the conversation about Albuquerque events on social media and subscribe to our ABQ365 email newsletter by clicking below!