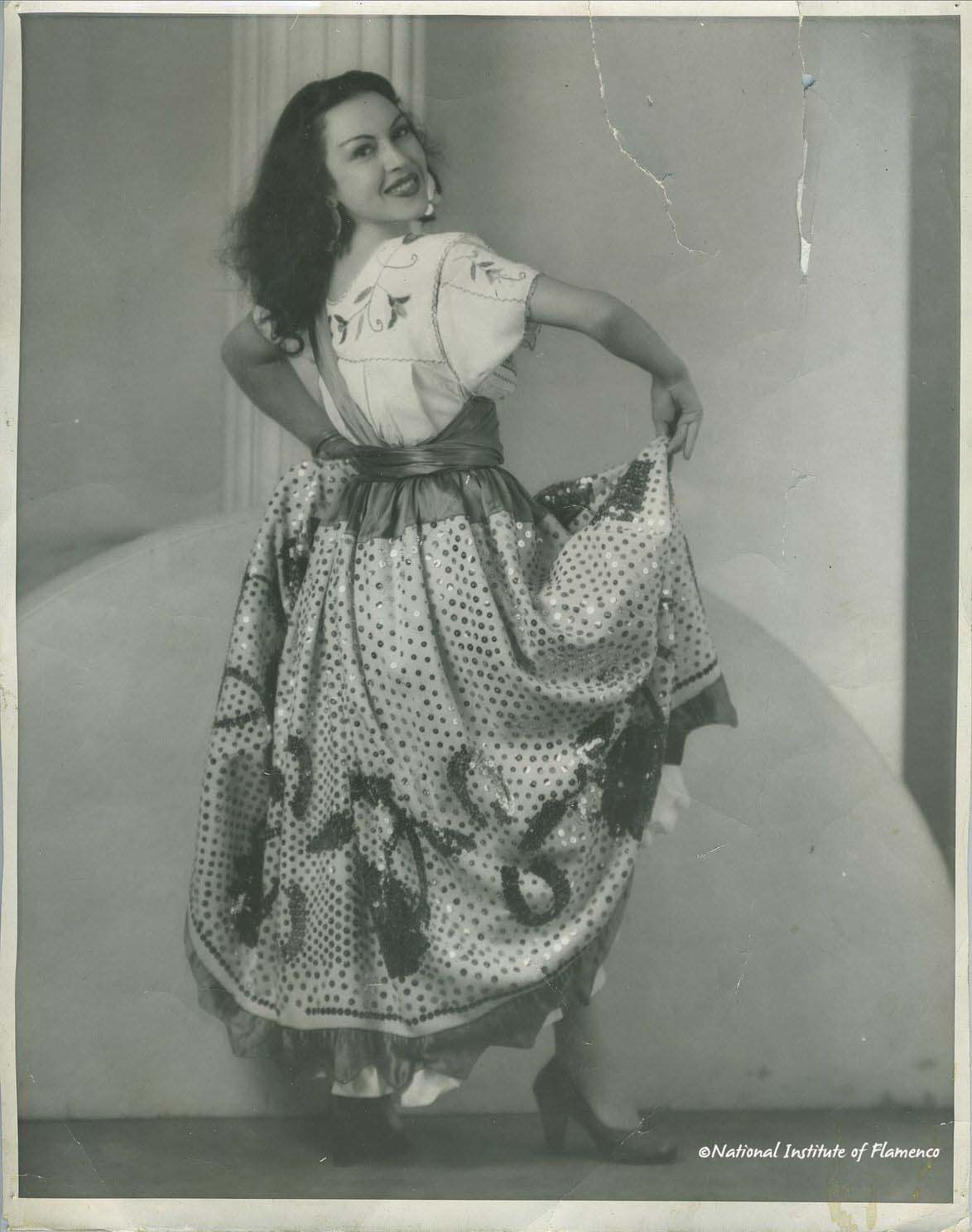 The history of flamenco in New Mexico is less of a static story filled with facts, dates, and figures, but rather a dynamic narrative that deals with family legacy, personal intersections, and unforgettable moments witnessed in epic performances.
Don't miss Tablao Flamenco inside of Hotel Albuquerque! 
Flamenco is a complex art form originally created, crafted, and refined by the Romani in Spain in the late 1800s. Our own expression of flamenco in New Mexico is deeply rooted in the traditional experience, and yet continues to grow through the creation of a new flamenco culture. For New Mexicans, in particular Albuquerqueans, the Encinias family is at the heart of our flamenco experience. 
The Encinias family is one of America's true "flamenco families". Their story begins with Clarita Garcia de Aranda (pictured left) and her humble studio on the corner of Edith and Candelaria in Albuquerque, from which she taught dance classes in the 1950s. After years of dedication to the art and culture of the flamenco arts, her daughter Eva Encinias Sandoval began teaching flamenco at the University of New Mexico in 1976. Eva went on to found the National Institute of Flamenco in 1982.
Through Eva's pioneering work to create a defined curriculum, the University of New Mexico now boasts the only dance program in the world where one can receive Bachelor of Arts and Masters of Fine Arts degrees with a concentration in Flamenco. Along with Eva's children and grandchildren, the Encinias family and the National Institute of Flamenco have touched thousands of lives through their generous sharing of this profound art form with our community.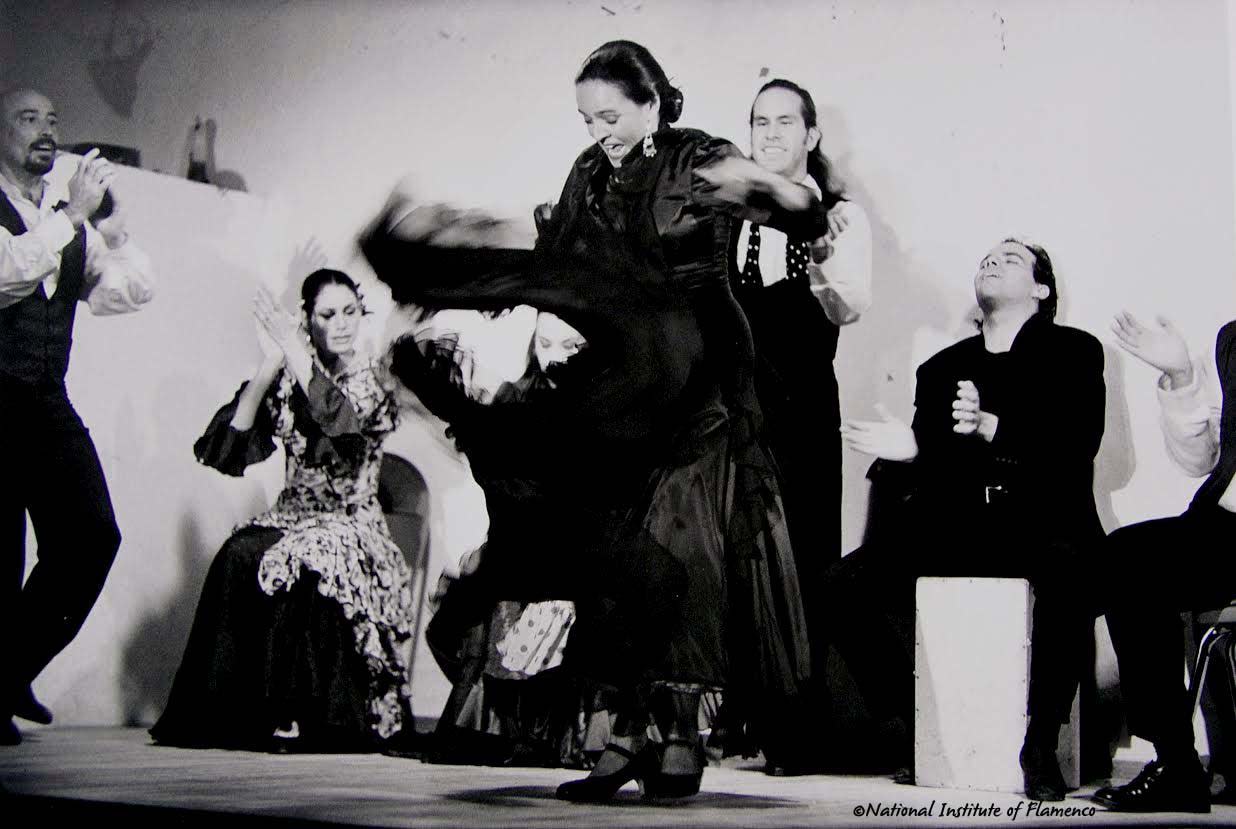 Flamenco weaves a vast and intricate web where collective and personal histories intersect. My first encounter with flamenco was in my adolescence around 1990. My mother began taking me to Festival Flamenco Internacional de Alburquerque (every June in Albuquerque) presented by Encinias Sandoval and the National Institute of Flamenco. I received a scholarship to attend a summer flamenco workshop in 1992 taught by Eva Encinias Sandoval and her son Joaquin Encinas. Since then I have attended nearly every year of Festival Flamenco for the last 23 years. Something deep and profound moved me, even at a young age, when witnessing the many legends of flamenco from Spain perform on our Albuquerque stages. Even when I lived out of state for graduate school, my mother would fly me back to Albuquerque every June to keep our family tradition of flamenco alive.  
As New Mexicans, most of us have had some experience with flamenco. From festive performances at the Old Town Gazebo, to intimate tablaos at El Farol in Santa Fe, to breathtaking productions at the National Hispanic Cultural Center, flamenco has become an integral part of our experience as New Mexicans and an important part of our personal histories. The dedicated practitioners and torchbearers of flamenco remain absolutely critical to the process of transmitting and expressing the art form with authenticity and integrity. But equally important is the fact that the legacy of flamenco continues through every person that has been touched, moved, or transformed by this art form.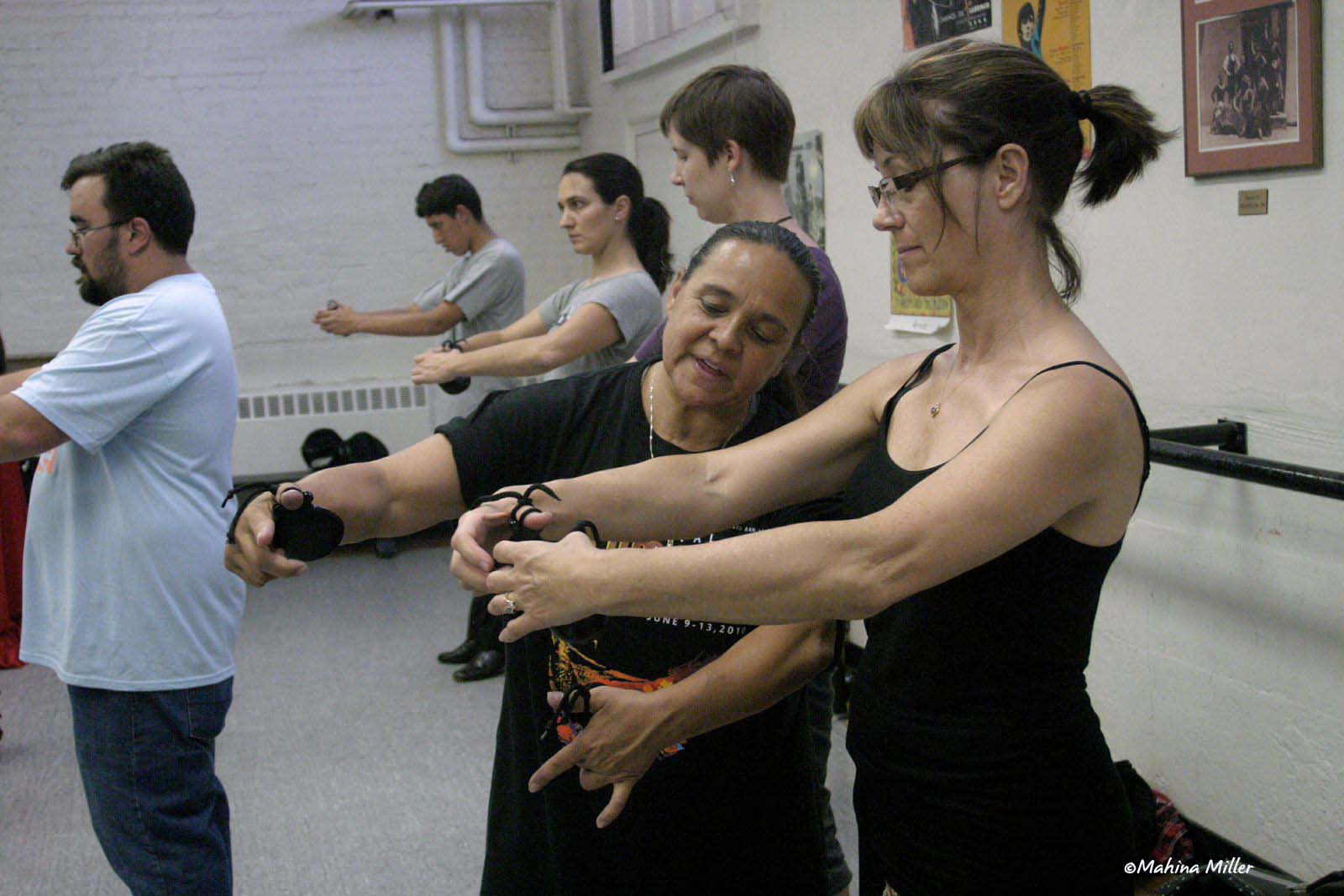 Eva Encinias Sandoval once told me that "the real impact of flamenco in this city is when all of those experiences, all of that history, comes together, and the wider tapestry of flamenco is revealed, reaching countless families and individuals over the last four generations [...] that is when one realizes how deeply flamenco is ingrained in the Albuquerque identity." The unique ways in which our individual impressions of flamenco become a collective body of knowledge actually shapes the direction and the transformation of a new flamenco culture within our diverse New Mexican heritage.
For more information about the National Institute of Flamenco and how to join our wide and inclusive flamenco community, please visit www.nifnm.org.