Recently, Albuquerque was selected as one of the Top 10 Mountain Bike Cities in North America by singletracks, a leading web-based mountain biking resource. As a photographer who makes a living shooting riders amongst the many trails of the area, it's hardly a surprise Albuquerque was chosen: it has all the amenities of a large metropolitan area coupled with an amazing variety of mountain biking trails to fit every experience level.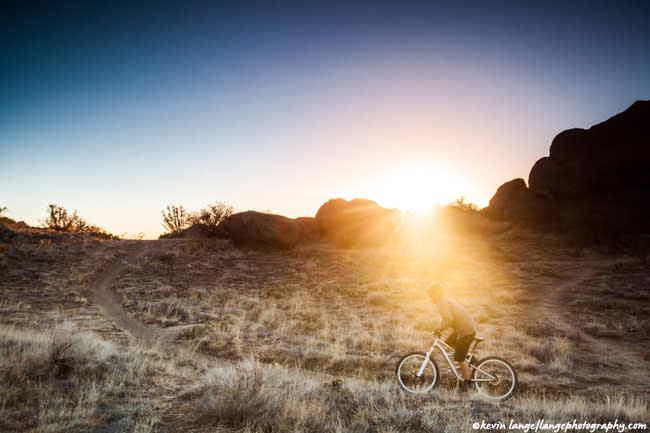 Head to the Foothills Trail System on the western flank of the Sandia Mountains - part of Sandia Foothills Open Space - and within minutes the adventurous soul can be weaving their way over rollicking, flowy, buffed out easy singletrack next to cholla cactus and granite boulders. Take a fifteen minute drive over to the east side of the Sandia Mountains, and more advanced rocky, technical trails can be found at Otero Canyon. Further on up on the Crest Highway, the lung busting climbs of the 10K trail can be found. Feel like a mini road trip? Drive 30 minutes north on Classic Highway (U.S. Route) 550, and the moderate trails of White Edge Ridge offer a bizarre and beautiful Martian landscape of high running ridges and travertine springs.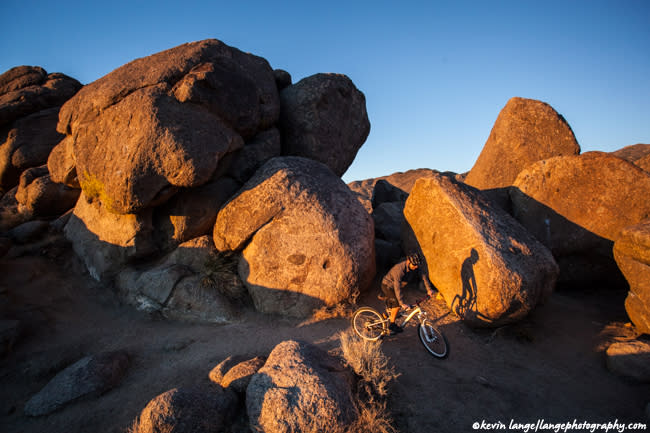 As a city famous for Bugs Bunny's disoriented proclamation, it turns out you probably should stop in Albuquerque, and throw a leg over your mountain bike, whether it's your first time or your thousandth time hitting the trails. From adrenaline fueled downhill tracks, to free and easy beginner cross country trails in gorgeous landscapes, and everything in between, Albuquerque offers a wealth of mountain biking opportunity to riders of all levels.