Albuquerque is known for its diversity, and the LGBTIQ+ scene is a vital part of this city's cultural vibrancy. When visiting Albuquerque, you don't have to limit yourself when looking to experience everything that the city's LGBTIQ+ community has to offer – it is truly integrated throughout the city's many neighborhoods. 
We've put together the perfect LGBTIQ+ friendly day in ABQ. With all that Albuquerque has to offer, we encourage you to go beyond this list of ideas and stay awhile! We're sure you'll find inspirational experiences throughout the city's communities well beyond the suggestions in this post. 
Wake up at the Mauger Estate Bed and Breakfast 
Wake up from an amazing night's rest at the Mauger Estate Bed and Breakfast in Albuquerque's vibrant Downtown neighborhood. The gorgeous 122-year-old Queen Ann Victorian-style mansion lies in the heart of Downtown, and is proudly LGBTIQ+ owned and operated. Mauger Bed and Breakfast is located in one of the oldest homes in the city, ordered to be built in 1897, 15 years before New Mexico was officially named a state in 1912. With a rich history and a welcoming spirit for curious travelers from all over, you'll definitely want to learn more about this inordinary B&B while you're in ABQ. 
After enjoying a delicious breakfast, take on the town visiting some local LGBTIQ+ friendly or owned spots.

Spend Your Morning Enjoying a Stroll in ABQ's Perfect Weather 
Walk off that delicious breakfast with a morning stroll through Morningside Park. Morningside Park is an important part of our local LGBTIQ+ history. This park is where the first Albuquerque Pride March started in 1976. This is the place where, before the advent of the internet and mobile communications, our community would come together to meet one another and to know that we were not alone. The City of Albuquerque has honored our movement and our people by dedicating two metal art sculptures and corresponding plaques. These sculptures and plaques are permanent to Morningside Park and have become the third place in our nation to commemorate the LGBTIQ+ movement.
Each year, during Pride Month, a candlelight vigil is held in Morningside Park. If you're visiting Albuquerque in June, join us as we honor the people who started this great Pride movement in Albuquerque for our lesbian, gay, bisexual, transgender, intersex and queer/questioning (LGBTIQ+) community. This year's Candlelight Vigil was a reflection, remembrance, and  celebration of us living the life diverse; creating a future in unity and love. Come in June, and experience an evening of community, sharing and music. This is a free annual event where nearly 500 people gather in celebration and remembrance.
Wrap up your morning with antiquing & walking across a new rainbow crosswalk. Take a stroll down Central Ave. and browse a cluster of fun and unique antique shops that surround the newly painted rainbow crosswalks. These monuments of inclusion were painted in honor of 2019 Pride Month and are truly a perfect location for a selfie.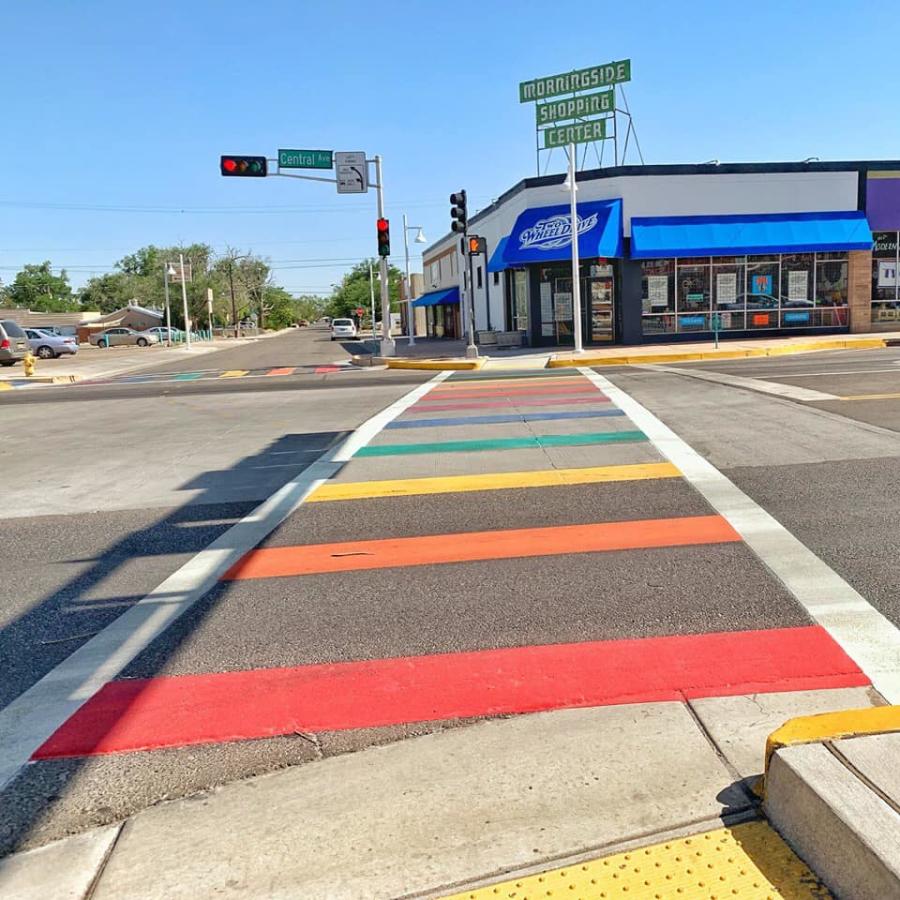 Spend Your Afternoon Enjoying Award-Winning Food and Shopping 
Stop for lunch at Slow Roasted Bocadillos, where you'll find fresh, local, slow roasted meats incorporated into each menu item. The LGBTIQ+ owned and operated sandwich shop has made the list of Best 50 Sandwiches in America by Big 7 Travel, and was named as a "must-try sandwich in each state" by USA Today. Owned and operated by Marie and Karla Yniquez, this restaurant's head chef is also a Food Network "Chopped" Champion.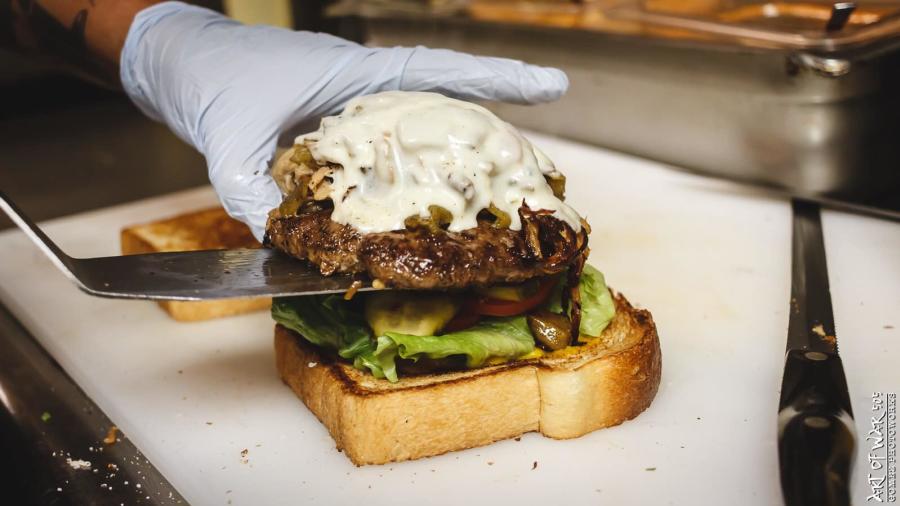 After lunch, head to Drag Queen Bingo at the National Hispanic Cultural Center or other various locations. Drag Queen Bingo benefits New Mexico AIDS Services and is hosted by members of Albuquerque's The Dolls Drag Troupe. With all the humor and sass of a drag show and the excitement of a bingo game, this event is always a blast, and includes great prizes. Check the ABQ365 events calendar for location, dates, times and other details during your visit. Or, check out classy.org for more details. 
Spend the rest of your afternoon shopping and learning at LGBTIQ+​ owned and operated shops. Stop by Brotique 505 and Epiphany coffee, both LGBTIQ+ owned and operated by brother and sister team, Marka and Eric Garcia. This trendy shop has great rainbow gear as well as great Albuquerque and New Mexico-specific products and clothing. Brotique is where you'll find the rainbow heart Zia sticker that everyone, locals and visitors alike, want to get their hands on. 
After shopping for your local souvenirs, head to Self Serve Sexuality Resource Center for more shopping and some unique learning experiences.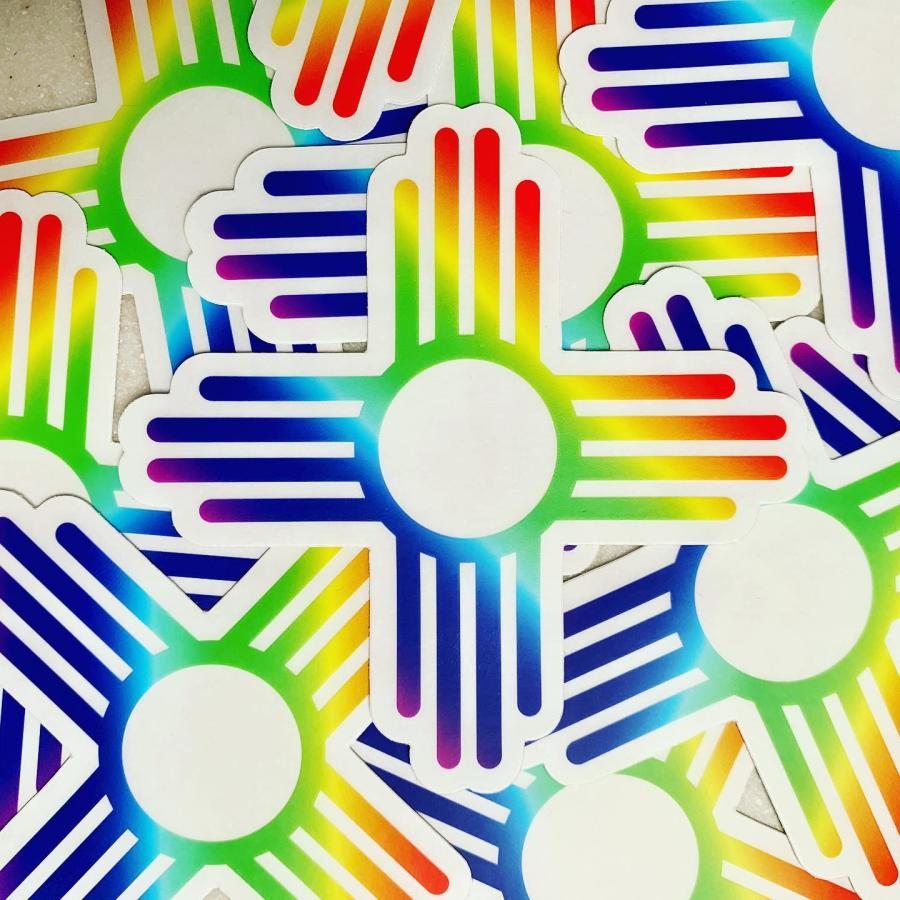 Spend The Evening Enjoying ABQ's LGBTIQ+ Nightlife
Before your night out, get all dolled up at Moxi Hair Studio, LGBTIQ+ owned and operated by Shannon Vigil. Or head to Fate Barber Co. Shave Parlor, an LGBTIQ+ friendly and owned barber shop, for straight razor services and spa beard treatments to make sure you look and feel your best before heading out for the night.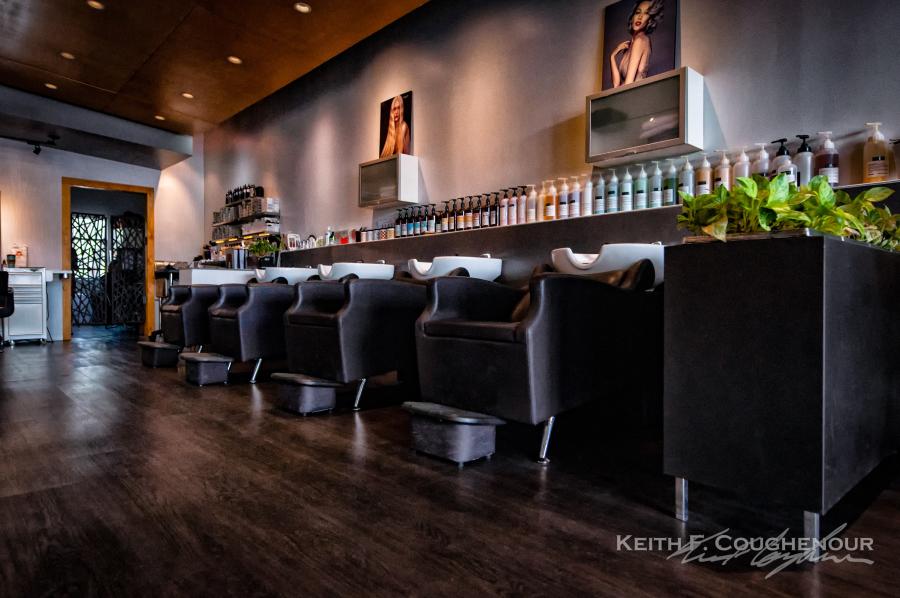 Image Source: Moxi Hair Studio
With your new look, hit the town to experience Albuquerque's LGBTIQ+ nightlife, including Effex Nightclub for fun music and multiple dance floors; Side Effex Gastropub for a late-night snack; Twist ABQ Alternative Bar and Nightclub; Sidewinders, where you'll find music, dancing, karaoke, pool tables and drag shows; and the Albuquerque Social Club (this is a private club, so you'll need to go with a member, or wait until a night featuring an event or show open to the public).