Given Albuquerque's resume of world class indoor track events, it is no surprise that New Mexico is set for another year of strong competition. After five successful years in our city, the USATF indoor national championship was relocated to Boston, leaving an abundance of talented collegiate and high school athletes looking to continue this sporting legacy in Albuquerque. After only three high school and collegiate meets in 2015, the newly remodeled Albuquerque Convention Center is already home to three new national records to add to the list of world class performances witnessed within this renowned facility.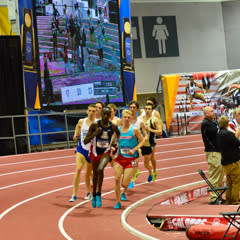 So why do the world's best choose Albuquerque as their location to perform at the elite level? It is no surprise that athletes, like many of us, would prefer to bask in the sunshine of the Southwest than wither in the snow of the North.
Does this mean these elite athletes are just sun-obsessed? Absolutely not. Albuquerque's stunning setting is not only an ideal training and racing location because of the climate, but also because of the elevation. Sprinters can run faster, jumpers can jump further, and distance runners can see greater physiological gains as a result of the altitude.
These advantages have brought Division I schools such as Alabama, UCLA, LSU, and Oregon to compete in Albuquerque with the goal of qualifying for the national championships. And it's not just out-of-state athletes performing at the top level in Albuquerque. New Mexico-based athletes are also thriving this 2015 indoor season, with record breaking performances at both the high school and collegiate level.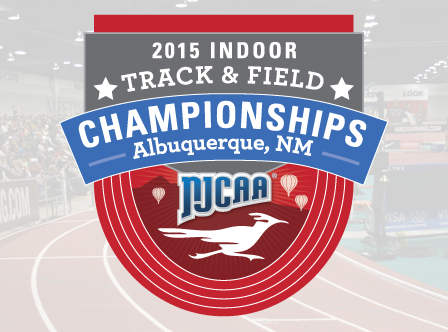 Albuquerque will also be welcoming new athletes to the recently refurbished Convention Center, as it plays host for the first time to the NJCAA National Indoor Track and Field Championships. Top athletes from junior colleges around the country will be making the journey to Albuquerque with the hopes of ending their indoor seasons with a coveted national championship title.
The NJCAA meet is March 6th-7th at the Albuquerque Convention Center, and the event is open to the public.
Further information on this and other collegiate meets can be found on the ABQ365 Events Calendar.