Each Thursday night this summer, the ABQ BioPark has played host to the Summer Nights Concert Series, showcasing the musical talent of many different bands from various music genres. This past week, my parents, my best friend and I packed up a picnic and headed to the show where we got to watch The Barefoot Movement, a talented group of folk artists, and enjoy the beautiful surroundings that the BioPark has to offer.
Prior to the start of the show, ticket holders are encouraged to walk around the BioPark and explore all of the beautiful gardens and exhibits that are on display. I had personally never seen the Japanese Garden section of the park before, but it quickly became my new favorite area! I learned that the garden was constructed in honor of the city of Sasebo, Japan, one of Albuquerque's sister cities. There is a beautiful lake and waterfall, as well as a viewing platform where visitors can watch the colorful koi fish.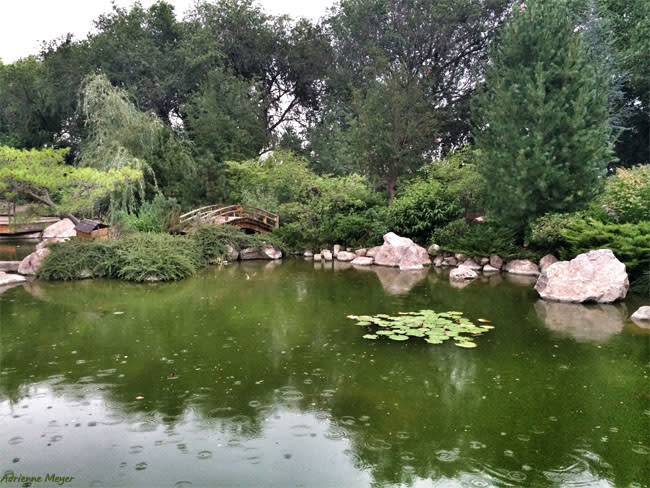 Just as the show started, it began to rain. Lucky for us, my mother always comes prepared, so we donned the bright yellow ponchos that she had packed and settled in to enjoy the show. However, at intermission, the clouds cleared out and a beautiful rainbow appeared over the trees, adding to the outdoor experience.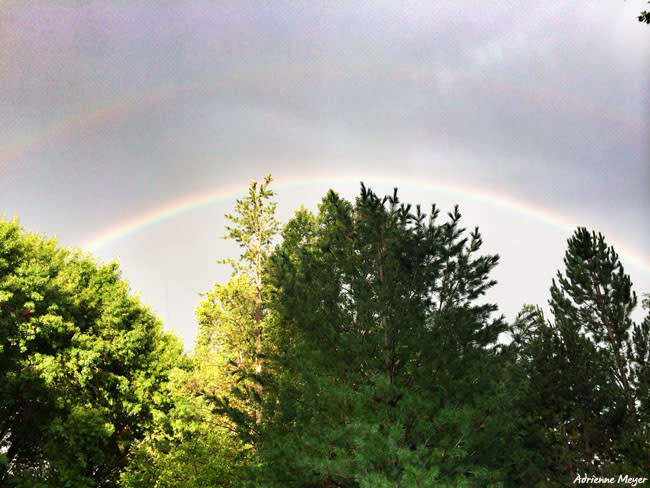 The second half of the show was just as great as the first. Several couples got up and danced, children ran and played, and all of us who had braved the rain got to enjoy some awesome folk music. Overall, it was a great night out at the BioPark!
Four more bands will grace the stage during the 2014 Summer Night Concert Series. Ticket prices are very reasonable, $10 for adults, $5 for seniors 65 and older, and $3 for children ages 3-12. Additionally, tickets for BioPark members are half price.