What do New York City and Albuquerque have in common this New Year's Eve? The answer is easy: Manhattan on the Mesa!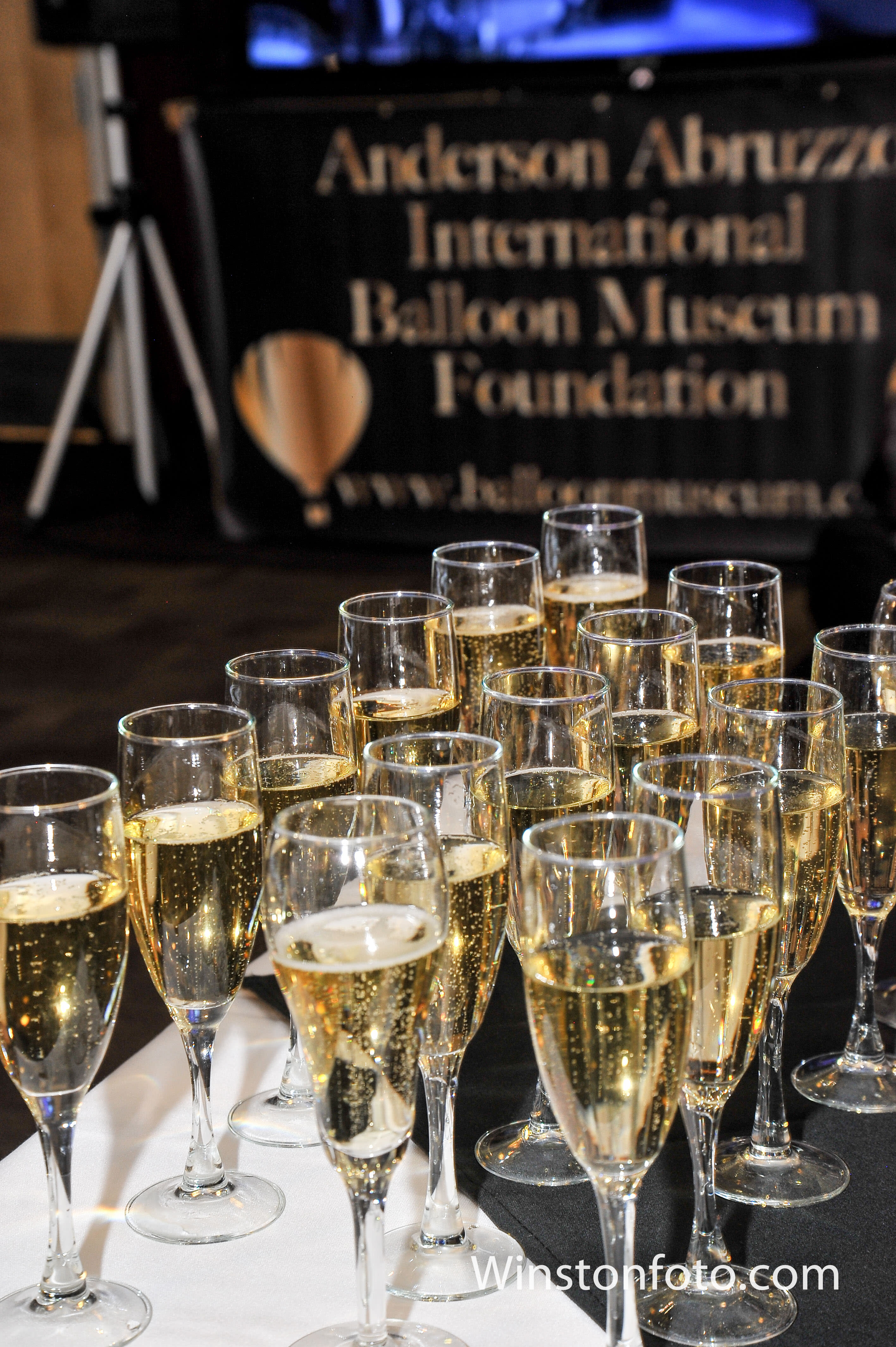 This annual event at the Anderson-Abruzzo Albuquerque International Balloon Museum might just be the most unique New Year's Eve party ever. The event mixes the best of New York City and Albuquerque to create one super charged evening!
This is your invitation to put on your top hat and don those glitzy glamorous duds. Come ready to dine, dance and sip in high style to the flavor and sounds of New York City...on Albuquerque time! Here are the highlights of the evening's fun:
The Dinner-Dance Gala takes place from 6-11PM, coordinating the party timeline with New Year's Eve revelers in Times Square
Start the evening off with a complimentary Manhattan cocktail served in a souvenir glass
Savor an iconic New York appetizer...the jumbo shrimp cocktail
Dance to the music of the Bad Katz Band
Choose a raffle item from 6 classy gifts, each valued at $100 or more
Dine on a New York Sardi's-style dinner, including prime rib, grilled salmon AND chicken marbella, as well as tasty sides and a decadent dessert 
Enjoy this sumptuous feast in the 'glow' of an enchanting Balloon Glow. Where else but in Albuquerque!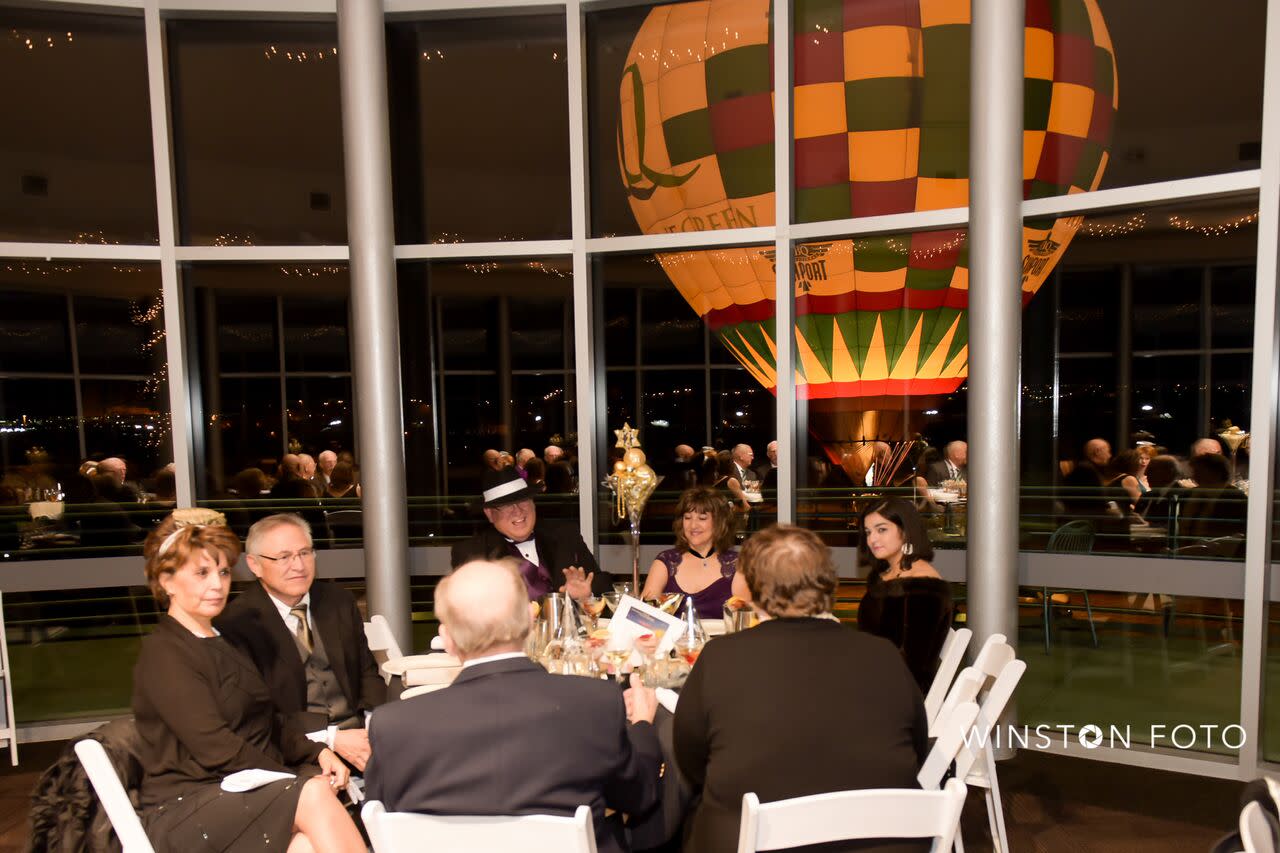 At 10PM, join revelers in New York City via a giant screen TV for a countdown with the ball drop in Times Square. Cheers to 2016 with a New Year's champagne toast. Once the ball has dropped in Times Square, the dancing and sipping resume inside the glitzy ballroom setting at the Balloon Museum until 11PM.
Be sure to stick around, because in the 11
th
hour, the "secret judges" will make their decision on the Best Dressed Party-Goer! The contest winner will get to "fly high" with two tickets for a hot air balloon ride from 
Rainbow Ryders Balloon Company
.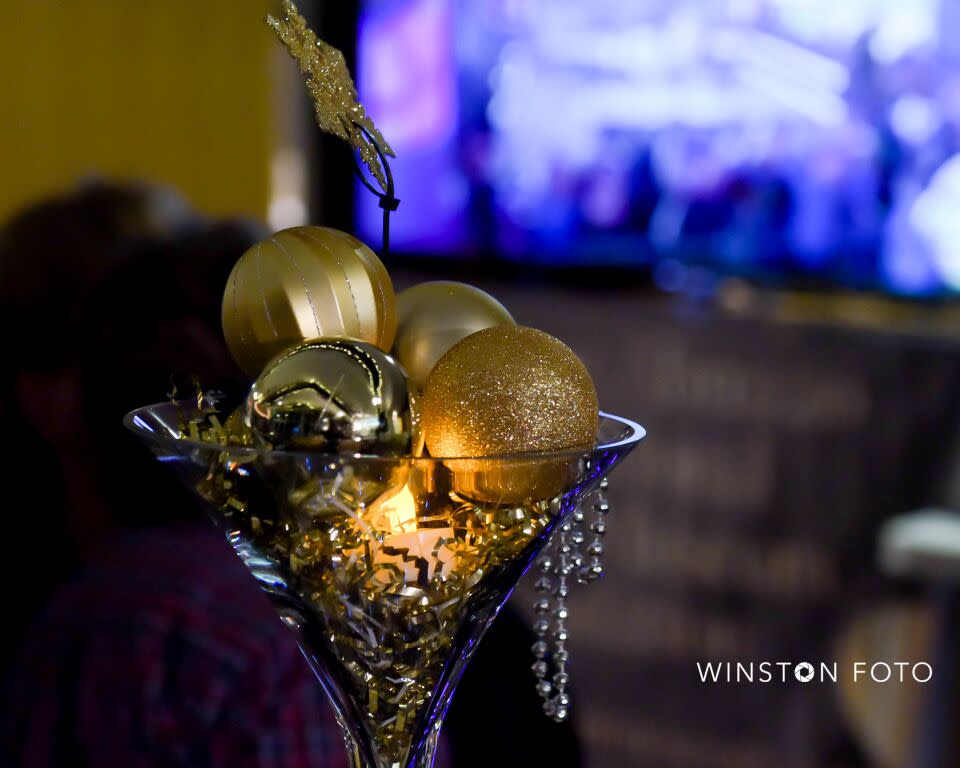 Enjoy a non-rushed restaurant setting, no crazy casino crowds and best of all, no late night road craziness. Plus, the New York schedule allows guests to wrap up the evening early 
or
 attend another party heralding in 2017 on New Mexico time. Don't wait to book: this intimate affair has a limited number of seats! Tickets are $99 per person or $185 per couple and may be purchased online at
www.balloonmuseum.com
 or by calling 505-880-0500.
Use the hashtags #ThingsToDoABQ and #ABQevents to join the conversation about Albuquerque events on social media and subscribe to our ABQ365 email newsletter by clicking below!