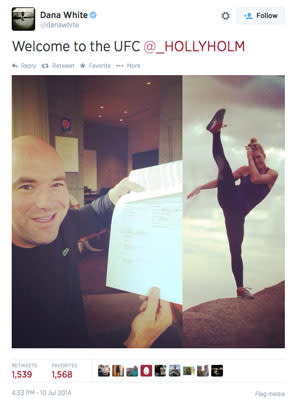 Congratulations to Albuquerque's own Holly Holm, considered to be the best pound-for-pound female boxer in the world, on being signed by the UFC.
The announcement comes this afternoon from UFC president Dana White who tweeted the news.
From UFC.com:
The UFC's women's bantamweight division got a jolt of significant firepower with the announcement of the signing of unbeaten Holly Holm, one of the hottest prospects in MMA and a former world boxing champion.