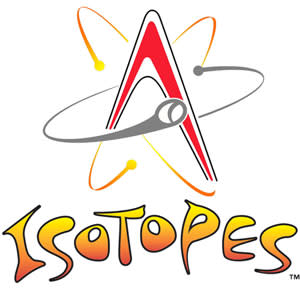 Every year from mid-April through late August, the Albuquerque Isotopes are in full swing! The 'Topes are an official Triple-A affiliate of the Colorado Rockies and attending games is a summer favorite for many Albuquerque locals. 
The Isotopes owe their name to someone you may know...Homer Simpson! You'll even find statues of The Simpsons throughout the stadium to pay homage to the show. The story goes that in an episode from 2001, Homer learns that his team (the Springfield Isotopes) may be moved to Albuquerque, and the name stuck.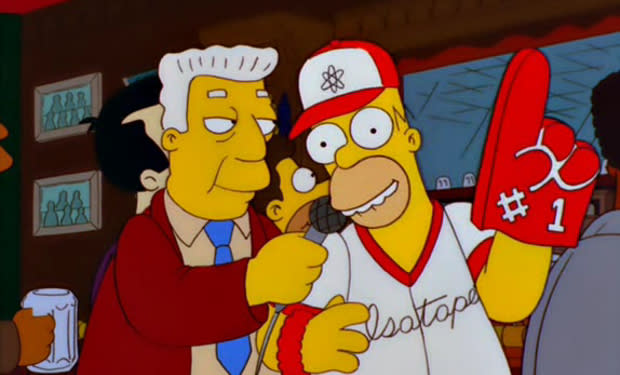 When the Calgary Cannons moved to Albuquerque in 2003, "The Isotopes" won the name-the-team online contest by a landslide. Plus, with Sandia National Laboratories in Albuquerque and a rich history of nuclear science in New Mexico, the atomic connotations of "isotopes" just made sense.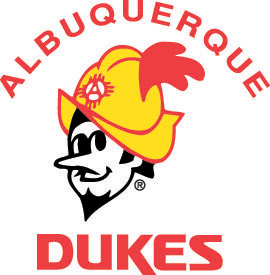 But the name of Albuquerque's baseball team hasn't always been The Isotopes. From 1915 until 2000, the Albuquerque Dukes reigned. Many fans still wear Dukes jerseys and ballcaps for nostalgia sake, and it's common for Albuquerque to referred to as "The Duke City."
Rio Grande Credit Union Field at Isotopes Park is also one of the best minor league baseball parks in the United States, according to Baseball America.
Be sure to stick around for the fireworks after many weekend home games and mark your calendar for Bark in the Park in late May, when your pup is welcome in the grass seats. For a complete season schedule and to purchase tickets, head to the Isotopes website. For more on how our quirky ballpark came to be, check out this Mentalfloss article. 
Use the hashtags #ThingsToDoABQ and #ABQevents to join the conversation on social media about fun events in Albuquerque and subscribe to our ABQ365 events email newsletter by clicking below!