Editors note: Holly Holm won the UFC 193 bantamweight title via knockout against Ronda Rousey in the 2nd round on November 14, 2015.
If you're like me you've noticed a lot of talk about the Holly Holm/Ronda Rousey fight coming up on November 14th. While I consider myself a bit of a sports nut, I have to admit that I didn't really know a lot about mixed martial arts (MMA). In anticipation for the upcoming fight I decided to do some research on the sport and our hometown gal Holly Holm.
For us beginners, MMA is a full contact combat sport that uses both striking and grappling techniques from both standing and on the ground and uses a variety of moves from martial arts. It is also one of the fasted growing sports around the world. The fighting style is fast paced and intense. 
Holly Holm
Albuquerque native Holly Holm first started out in kickboxing and is a former professional boxer with multiple time World Boxing Champion titles. She signed with Ultimate Fighting Championship (UFC) in July 2014 and has quickly risen to be a top contender.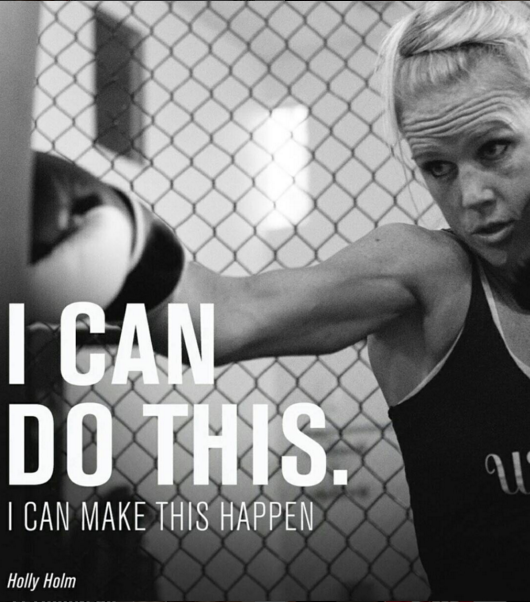 Holly trains at the Jackson Wink Academy, Albuquerque's only professional MMA gym. After speaking with General Manager Michael Lyubimov, I learned that Jackson Wink is premier spot for MMA training and has been ranked a #1 MMA training gym for many years. Coaches Greg Jackson and Mike Winkeljohn have trained numerous top athletes including UFC Light Heavyweight Champion Jon "Bones" Jones, UFC Welterweight Champion George "Rush" St. Pierre, Gina Carano and Albuquerque native Carlos Condit to name a few. Holly is certainly in good hands as she prepares for the biggest fight of her career.
Watch the Fight 
On November 14th, 70,000 fans will fill Etihad Stadium in Melbourne Australia and millions will be watching across the world as Holly Holm challenges current undefeated UFC Champion Ronda Rousey at UFC 193.
Can't make it to Melboure for the sold out fight? There are numerous watch parties in Albuquerque to cheer Holly on. Head downtown to the Albuquerque Convention Center for their viewing party or to Route 66 Casino for Jackson Wink's official watch party. 
Use the hashtags #UpsetDownUnder and #TeamHolm to cheer for Holly on social media throughout the fight. You can also buy a Team Holm shirt and follow Holly on Instagram to show your support. We believe! 
For more information on Holly Holm and the Jackson Wink Academy in Albuquerque, click here. Watch below for another epic video produced by the New Mexico Tourism Department of local MMA and Jackson Wink fighter Carlos Condit.
For more information on unique events in Albuquerque, sign up for our monthly email newsletter and follow the hashtags #ABQ365 and #ABQevents on social media.