No matter what the temperature is, summertime calls for fun methods of cooling off and Albuquerque's options just might be the most refreshing. Paleta pops, water parks, and river trips are just a few of the many effective and enjoyable ways to cool off in the summertime. 
Pick a paleta (or four!) from Pop Fizz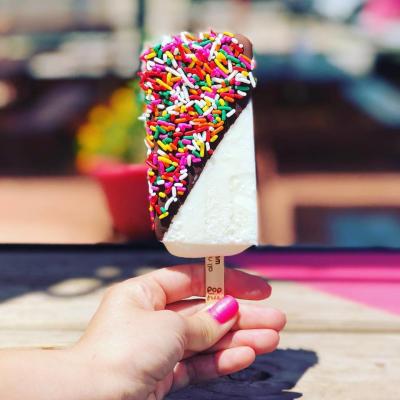 Paleta: Spanish for popsicles, a type of ice lolly made with fruit, of Mexican origin. Albuquerque's very own Pop Fizz serves up mouthwatering varieties that include mango red chile, dulce de leche, Mexican chocolate, fresh watermelon, and so many more! If you're in the mood for something a little more "adult", order a boozy shake like the Bananas Foster (made with vanilla ice cream, bananas, caramel, and Captain Morgan Rum) or the Thin Mint (made with Vanilla Ice Cream, Mint Schnapps and chocolate syrup). This local joint just screams 'refreshing'! 
Stand up paddleboard the Rio Grande
There are many ways to make your way along the calm waters of the Rio Grande. You can go by kayak, canoe, or even inflatable inner tube, but why not go with one of the more #trending options and rent a stand up paddle board from New Mexico River Adventures and paddle your way down in leisurely fashion, occasionally splashing yourself with the cool river waters?! The views of the Sandia Mountains are top-notch!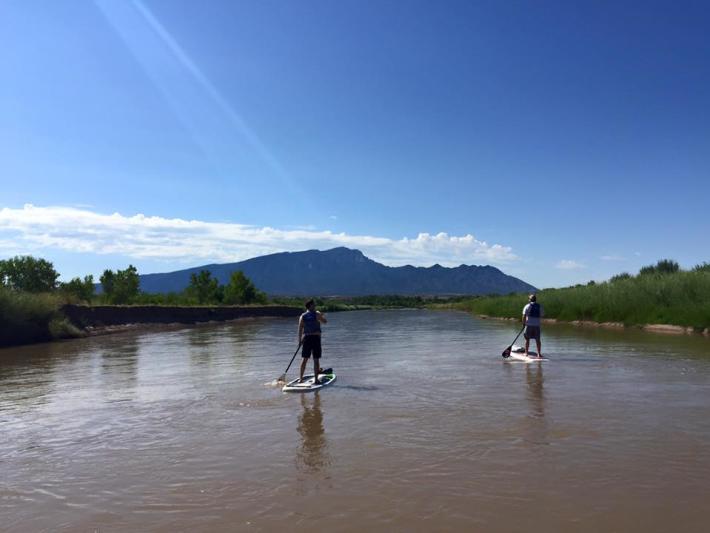 Jump on the water rides at Cliff's Amusement Park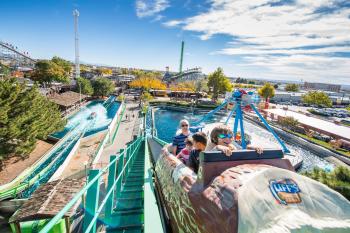 Cliff's Amusement Park offers thrilling rides, games, and attractions of all kinds, but the ones we're focused on now are water-related. Start with the Water Monkey which provides the perfect shallow wading water to cool off in - not to mention the giant water bucket that will eventually tip and douse everyone within a 15-foot radius! Then, take a turn towards the coaster side and make a trip down The Flush, a high-speed, thrilling waterslide option, or the Log Ride, which floats along leisurely until the very end where you'll find a sudden drop and a splashy finish that will leave you wide-eyed, drenched, and laughing! 
Sip on some freshly made Horchata from El Paisa
The best horchata (a milky Latin American beverage most typically made from rice, tiger nuts, ground almonds, and spices) comes from those mom and pop places that sometimes require a little bit of searching for, and El Paisa puts out a truly authentic, creamy, cinnamon-y, and refreshing rendition that happens to be only $2.50 for a grande size! If horchata isn't your jive, opt for the melon drink or a classic Coca Cola served in the glass bottle (the most refreshing way to have it)! 
Whip up a glass of Frosé with D.H. Lescombes Winery & Bistro's's Mimbres Pink
When the temps climb, it's important to truly embrace the saying, "Frosé, all day". Blend up a version that is authentically Albuquerque by using a bottle of Mimbres Pink from D.H. Lescombes Winery & Bistro. Just add two handfuls of frozen strawberries, a half cup of sugar, a big squeeze of a large lemon and a bit of ice. Blend, sip, relax, and be cool!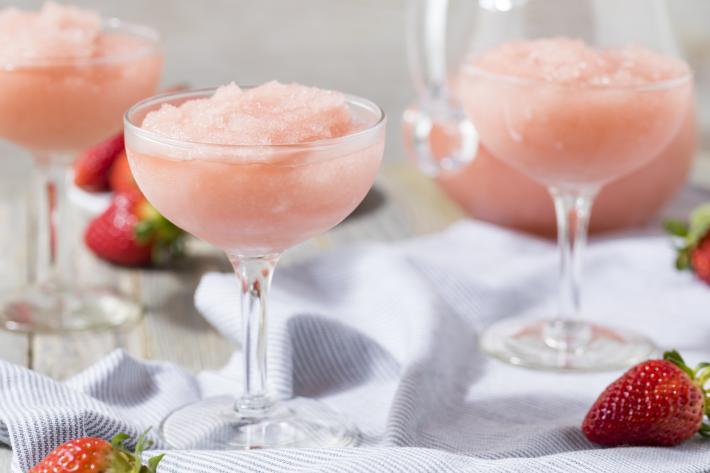 No matter what your summer style is, there is an endless supply of ways to stay cool in Albuquerque during summer's hottest months. Plan your trip to Albuquerque this summer and beat the heat the #TrueABQ way!