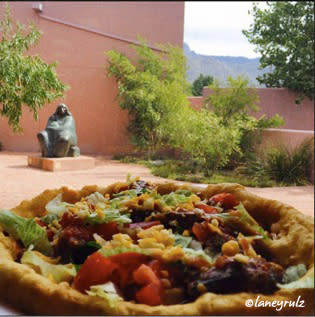 As Albuquerque starts to feel and look like fall with changing colors and cooler temperatures, there is a whole set of tastes that come this time of year that just make you want fall to be all year-round. From the sweet taste of pumpkin spice to the spicy kick of green chile, Albuquerque has the variety of
local restaurants
to please any fall food craving.
When thinking of the tastes and smells of fall, what are the first things that come to mind? For me it's the juicy, sweet mixture of apples and cinnamon in an apple pie, the scent of green chile roasting outside, and of course, pumpkin spice (in everything). If a fall Albuquerque sunset, the golden leaves along the river, or even the chill in the morning air had a taste, it would be these local sensations.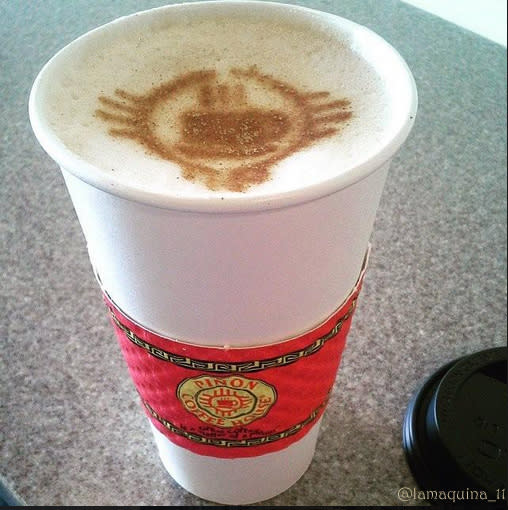 Pumpkin Spice
This pumpkin flavor is such a fall staple that it is not officially "fall" until stores and restaurants bring out the pumpkin spice. Most people opt for the sweet pumpkin spice, while not realizing pumpkin flavors can also be savory. Here are a few local places to get your pumpkin fix:
Golden Crown Panaderia- Locally brewed pumpkin spice lattes along with New Mexican classics: Biscochitios and their original NM green chile bread.
66 Diner- Enjoy a smooth, creamy pumpkin shake in a retro themed diner located along Central Avenue/Route 66.
Piñon Coffee House- Sip on what has come to be a fall classic, the pumpkin spice latte. They also have many other tasty fall flavors to choose from, such as their biscochito latte (pictured right).
ABC Cake Shop & Bakery- Confectionary creations for your sweet tooth including pumpkin pie, pumpkin bread, pumpkin hermits, and of course cakes and cupcakes topped with rich cream cheese icing.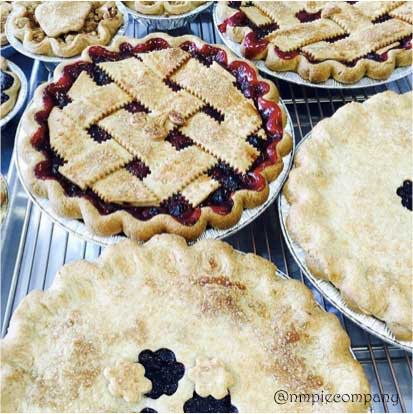 Apple Pie
The smell of baking apples, glazed with cinnamon and sugar, and wrapped in a crispy crust can get anybody hungry for fall. New Mexico has it's own versions of the classic staple: sweet apple pie. Here are a few places around town that top my personal list and that of other locals.
The Range Cafe- Green chile apple pie. You heard right, only in New Mexico can you mix sweet and heat and it still tastes like perfection.
The Boiler Monkey- Cinnamon sugar crepes
New Mexico Pie Company- Here you can munch on classic pie recipes or savor more uniquely New Mexico creations (pictured left).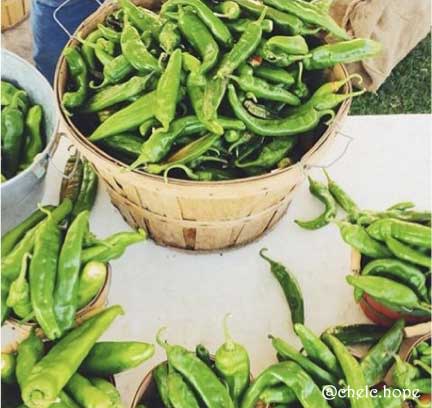 Green Chile
The smell of fresh chile roasting, peeling and bagging those precious greens, and finally spicing up all fall foods with that New Mexican zing, is all part of our local seasonal tradition that comes around every fall. There are many local restaurants offering green chile, but to try them all would be a challenge. So, here's the top spots that made the 10 Best List on USA Today.
Each of these locales can please any chile craving, offering dishes ranging from enchiladas to fresh tamales and burritos to stuffed sopapillas. If you are new to trying our local spice, you can always ask for chile on the side so that your senses are not overloaded. Or, if you are feeling bold, you can choose the "Christmas" option of both red and green chile for a tasty, spicy mixture. However you take it, chile is a must-try when in Albuquerque!
Use the hashtags #ThingsToDoABQ and #ABQevents to join the conversation about Albuquerque events on social media and subscribe to our ABQ365 email newsletter by clicking below!