The kids are out of school--and mom and dad are craving a little fun time in the summertime. Here's where to play, explore and cool off this summer in Albuquerque without draining your pocket book.
Catch the 2016 Free Summer Fun Road Show
Sponsored by 100.3 The Peak radio station, this series is one of the most budget-friendly activities in the city. The Summer Fun Road Show offers free admission to some of the city's top attractions, such as the ABQ BioPark, the National Museum of Nuclear Science & History, the New Mexico Museum of Natural History & Science, Hinkle Family Fun Center and Cliff's Amusement Park. Admission is open between 6 and 10 a.m. on designated days. Click here to check their full schedule for details.
Tuck in to Tasty Tuesdays
Started by one of Albuquerque's favorite food trucks, The Supper Truck, this weekly family outing features various ABQ Food Trucks, live music and a free yoga class each Tuesday at Hyder Park from 6pm to dark. 
Ride the Coasters at Cliff's 
Cliff's Amusement Park is the only permanent place in the city to ride thrillers such as the Wind Rider and the New Mexico Rattler. There are also family rides, such as a carousel and tilt-a-whirl. WaterMania! has an area for toddlers-Lil' Squirts-and big kids, too.
We open at 10 am tomorrow morning! Come and join the fun!
Posted by Cliff's Amusement Park on Monday, June 16, 2014 
Put out a Blanket for Movies in the Park
Sponsored by Bernalillo County and Albuquerque Parks and Open Spaces, this series offers free family-friendly movies at different parks each week. Bring the whole family, a picnic and don't forget your lawn chair! 
Sing Along with Musical Theatre Southwest
Musical Theater Southwest stages a variety of productions, and family-friendly shows are often on the ticket. Escape the summer heat and retreat indoors for a show. 
Stay up Past Bedtime at the ABQ BioPark
Summer evening programs at the ABQ BioPark are worth staying up late for. Beginning at Tingley Beach, guides lead moonlit hikes through the bosque to search for and learn about nocturnal animals. During night walks at the Botanic Garden, kids can spot night-blooming plants and night pollinators. Finally, families can prowl the Twilight Tours at the Zoo to observe nighttime animal behavior. Click here to check their schedule for dates and times.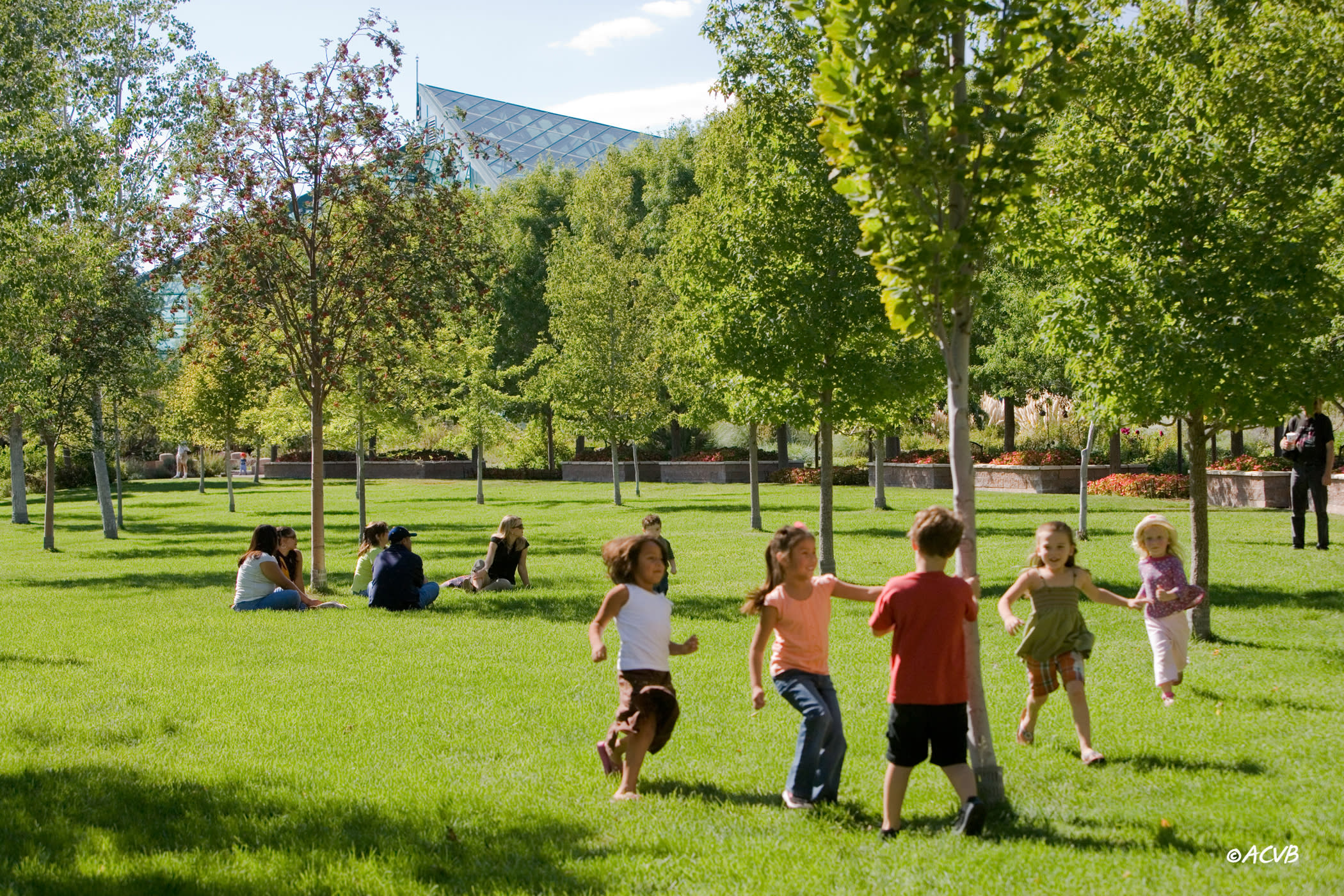 Fish Shady Lakes
Come July and August, when the temperature is as sizzling as our green chile, your family can cool off beneath the cottonwoods along the shores of these private fishing lakes. This family-friendly locale stocks trout, bass, catfish, and bluegill. Kids can fish without licenses.
Hike in the Jemez
The lush Jemez Mountains provide a cool respite-and a chance for kids to run freely down trails and across grassy meadows. The East Fork trail is a popular one with families. The easy, one-mile trail treks downhill through aspen and pines towards Jemez Falls. There it connects to other trails for further adventures.
Watch the Corrales Fourth of July Parade
This annual parade is a slice of Americana. Anyone is welcome to join-even if they are four-legged instead of two. Many residents of this pastoral village walk the route along Corrales Road with their dogs, alpacas, donkeys, rabbits, and even chickens bedecked proudly in red, white, and blue for the holiday. Classic cars, fire engines, and kazoo bands complete the parade. Just remember to bring your own chair and arrive early to find a prime viewing location.  
Explore the Open Space Summer Series
It's easy to get outside in Albuquerque-and all the more delightful with the music and dance performances and Sunday hikes that are all part of the Open Space Summer Series.
Weekly events include performances by the likes of Sol Calypso Steel Drum Band and a blues jam at Elena Gallegos Double Shelter Amphitheater. Sunday Hikes, held at different locations each week, feature guided wildflower walks, photo workshops, and those on other topics. Click here to check their schedule for details.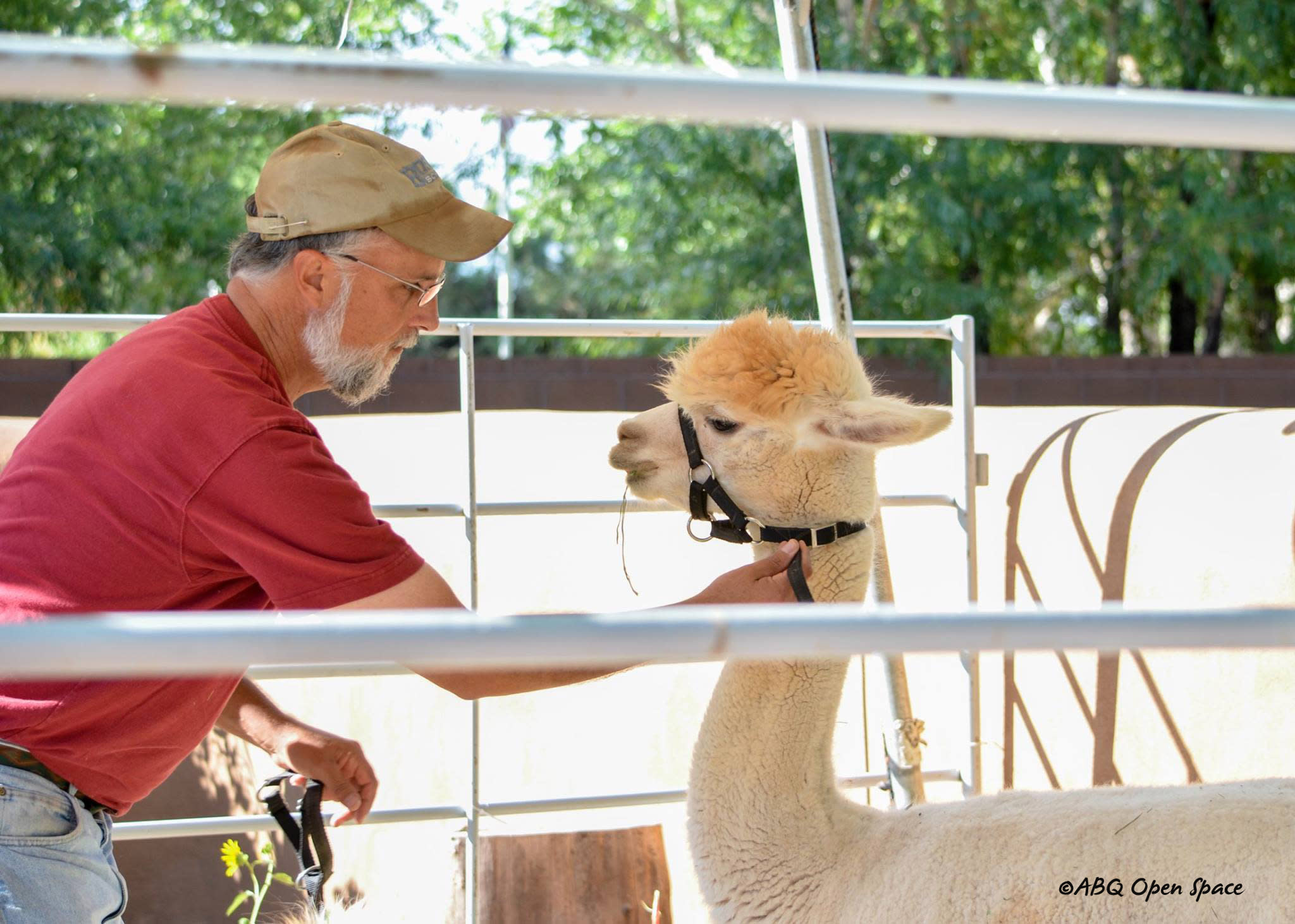 Use the hashtags #ThingsToDoABQ and #ABQevents to join the conversation on social media about things to do in Albuquerque and subscribe to our ABQ365 email newsletter by clicking below!