The image above features the work of Brazilian artists Cantoni & Crescenti who created SPEAK/FALA by asking the question, what language do machines speak? The results of which produced an autonomous speaking machine that functions as a hi-tech game of telephone-as the viewer speaks into the microphone, the machine "hears" and passes the word on, sometimes misinterpreting them by technical or human error. When no viewer is present, the machines "speak" to each other. To see the piece function, watch the video.  
In 2012, Albuquerque played host to the 18th annual International Symposium on Electronic Arts (ISEA2012) and established New Mexico on the global stage as a location at the center of cutting-edge and technologically relevant art production in the 21st century. This massive, state-wide collaborative effort produced by 516 ARTS pulled in over 500 artists and presenters from 37 countries across the globe. The event welcomed more than 1200 visitors visited Albuquerque, Santa Fe, Taos and Silver City for exhibitions, artist talks, performances, research presentations and lively discussions on the current state of art, science and technology. 
One of the highlights from ISEA2012's week-long series of events was the Latin American Forum, a smaller, more condensed program of events highlighting technology-driven forms of artistic production in Central and South America.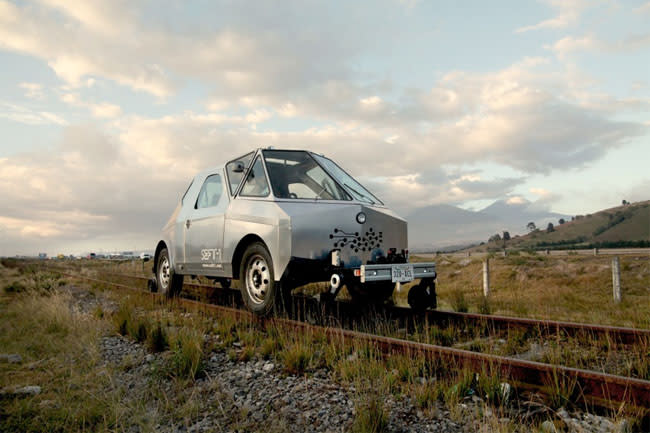 Above: Ivan Puig & Andrés Padilla Domené's project SEFT-1 from the ISEA2012: Machine Wilderness exhibition.  
Beginning on June 7th, 516 ARTS and partners The Albuquerque Museum of Art & History and the University of New Mexico Art Museum will present Digital Latin America, a two-day symposium, three-month exhibition, block party and larger series of collaborative events as part of newly launched effort called New Media New Mexico. In conjunction with CURRENTS 2014, New Media New Mexico seeks to highlight media arts in New Mexico each summer.
Digital Latin America is a continuation of the Latin American Forum from ISEA2012 and explores similar avenues of art and technology as a way of uniting the Americas in a global arts-related discourse. It will showcase artists using innovative digital technology to negotiate the complex terrain between the local and global, real and virtual, private and public and asks us to reconsider the ways in we perceive art, technology and cultural exchange.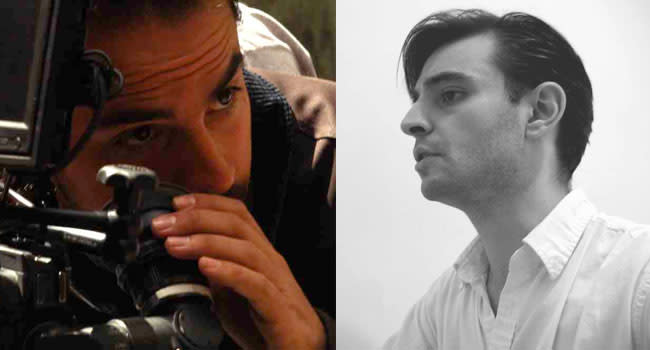 Left: During the symposium, filmmaker Alex Rivera will discuss the foundations of his work; His seminal film, Sleep Dealer will be screened at the National Hispanic Cultural Center. Right: Special guest symposium keynote speaker Pablo Helguera, Director of Adult and Academic programs at the Museum of Modern Art will speak about artists bridging the self and the others through virtual and real space.
Taking place at the Albuquerque Museum of Art & History on June 7th and 8th, the Opening Weekend Symposium will provide a forum for exciting presentations that will highlight a variety of topics such as communication and the preservation of threatened and endangered languages; the emergence of indigenous pop music from the Ecuadorian Highlands as the result of increasingly accessible technology and STEM + arts methodology and alternative educational approaches.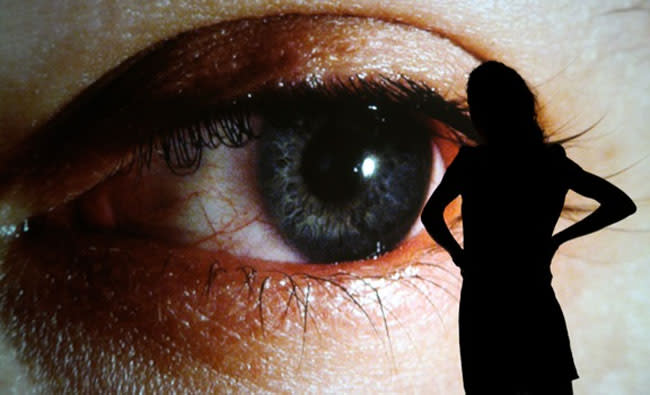 Above: Rafael Lozano-Hemmer, Surface Tension, 1992, shown here in Trackers at La Gaïté Lyrique, Paris, France, 2011, courtesy of bitforms gallery nyc, photo by Maxime Dufour.
Additionally on Saturday June 7th, not only will 516 ARTS open the main exhibition for Digital Latin America, but also celebrate the Downtown Block Party which will extend the gallery into the street to include an array of visual and performing arts, as well as food and entertainment celebrating the arts and cultures of Latin America and New Mexico. It will offer fun for all ages on Central Avenue between 5th and 6th Streets, with hands-on interactive demos, performances, projections, illuminated projects and kinetic sculptures.
The exhibition at 516 ARTS will feature artworks by 14 contemporary artists from Argentina, Brazil, Chile, Colombia, Mexico, Peru, Navajo Nation and the United States. In addition to hosting the symposium, the Albuquerque Museum will host a video piece by Elisabeth Cunningham while the UNM Art Museum will showcase Biographies, a landmark work by Columbian artist Oscar Muñoz.
The images that follow are just a preview of a few of the exciting works that will be visible at the three collaborating venues. Be sure and check out the digital catalog and guide of events taking place in Albuquerque during the duration of the exhibition here.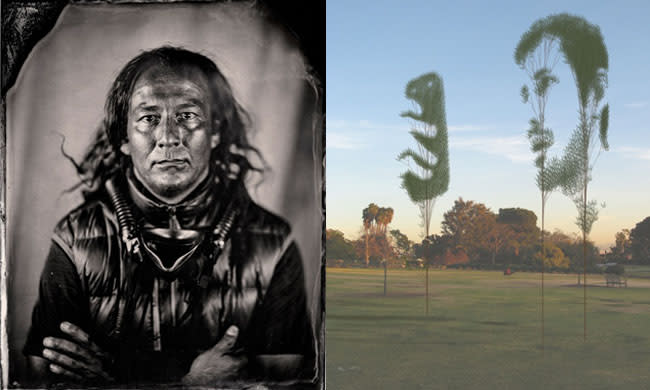 Above: (left) Santa Fe-based artist William Wilson's work Talking Tintypes makes use of alternative photographic processes to comment on historical exchanges between Euro-Americans and Aboriginal Americans. Like a QR code, the image comes to life once it's scanned by smart device to tell the stories that Wilson is passionately trying to preserve and convey from Indigenous people. (right) Javier Villegas' interactive work Herbaceous, responds to the viewer's presence in front of a camera by animating the trees in the landscape and rearranging their leaves to create an image of the viewers face in real time. When no one in present, the trees sway in the breeze.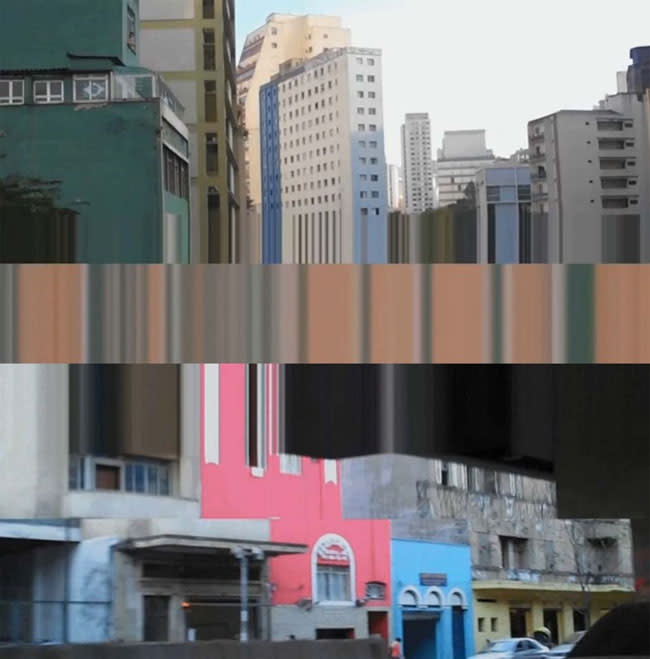 Above: Giselle Beiguelman's work Cinema Lascado (Chipped Movies), uses both hi and lo-tech approaches to both create and complicate the perceptions of the urban landscape in São Paulo, Brazil.
 Above: Elizabeth Cunningham's video You Should Never Meet Your Heroes is an animation created with a series of images that she took while visiting Cuba. Normally sourcing her material from the Internet, she wanted to work as if she herself was a Cuban artist without free access to the Internet.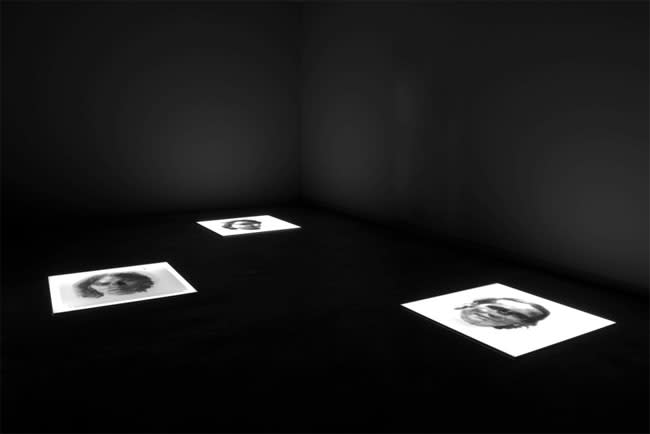 Above: Oscar Muñoz' video piece Biographies is a political and metaphysical statement that brings to life images of Columbia's "disappeared" or people believed to have been killed as the result of violence tied to drug trafficking. Muñoz' projects a three-channel video of drawings that are formed with charcoal powder floating on the surfaces of water, that both disappear when he water is drained from the basins and and remerge from the very same drain. Viewers gaze down at the renderings as they appear on the floor of the gallery.
Digital Latin America will be on view at 516 Arts from June 7 - August 30.