2013 was a great year for the New Mexico Chile industry and it looks like it's only going to heat up from here. We can all agree that in any social gathering in New Mexico, chile will either be on the menu or come up in conversation. With 2013's harvest being considered the best in ten years, it seems like everyone is talking about chile. Let's take a look at the year behind us and the year ahead ...
USA Today names Albuquerque's Green Chile Sauce Best Iconic American Food 
This past summer, a USA Today readers' choice poll proclaimed Albuquerque's Green Chile Sauce as the Best Iconic American Food. We were in good company beating Maryland's crab cakes, Wisconsin's cheese curds, Philly cheese steaks and others. Note that it was Albuquerque, not Hatch, that was recognized. This is not to say that Hatch doesn't provide some excellent chile crops - it definitely does - but more likely due to Albuquerque's unique location. By showcasing Albuquerque's green chile sauce, the best cultivars from Chimayo in the North to the rich Mesilla Valley in the South were recognized. I can tell you, there is little distinction in flavor from any county in New Mexico.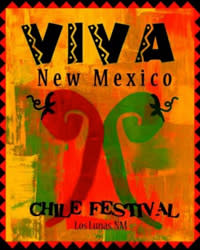 Why is Hatch Chile such a household name? 
Warm, dry weather and warm soil offer perfect conditions to grow chile. Hatch's location in the rich sun-soaked valley of Southern New Mexico allows for both of these things. Hatch did well to develop and capitalize on those elements with one example being the launch of the annual Hatch Chile Festival in 1971. The festival was the first of its kind and its popularity has helped perpetuate the Hatch brand. Many other communities in New Mexico have also embraced the annual autumn ritual with festivals and chile roasting like the Viva New Mexico Chile Festival that takes place at Wagner Farms just outside of Albuquerque. 
New Mexico State University, located near the village of Hatch, is considered to be the foremost authority on anything related to chile, so there is lots of work done at that facility as well. 
What is the New Mexico Chile Advertising Act?
The New Mexico Chile Advertising Act went into effect on July 1, 2011. The Act makes it unlawful to knowingly advertise, describe, label or offer for sale a product as containing New Mexico chile, unless the chile peppers in the product were grown in New Mexico. Whether you buy your chile and chile products at a roadside stand or at a grocery store, if it is marketed as New Mexico chile, it is now law that that is the case. 
What's new for 2014 in chile?
This year brings many new opportunities to the chile industry and of course a tremendous demand from all over the world. Here are a few things to watch for in the coming year:
   * Drought Conditions: Water will be an issue as drought conditions are in play now, but this is an issue every year.
   * The 26th Annual Fiery Foods and Barbecue Show is returning to Sandia Resort & Casino February 28-March 2, 2014. This is the largest spicy food and barbecue show in the world and is coined the Hottest Show on Earth. The show is a must-see (and must-taste) for any "chilehead." The founder, Dave DeWitt, is the ultimate "chilehead" and on my list of Top 5 People to Have Lunch With.
   * The Biad Farms in Mesilla, New Mexico will be introducing a new variety of chile this year called the NuMex Sandia Select. This new cultivar is a hearty Sandia variety that has the heat and size to be a New Mexico favorite. The first seeds will be planted about two weeks after the last freeze and when the mean average temperature is about 70 degrees.  
Remember that chile is not just about the harvest and rich smell of New Mexico goodness. The industry employs over 5000 people and plays an important role in our growing economy.
Chile On,
Jim