On August 18th, the Visit Albuquerque (Visit Albuquerque) unveiled a refreshed campaign to market Albuquerque as a tourism and meetings destination. Close to 200 guests attended the presentation and reception, and photos of the event can be found on Flickr as well as under the hashtag #TrueABQ on Twitter and on Instagram. Below is a summary of the research, rationale, and creative elements that make up the new "Change Your Perspective" campaign.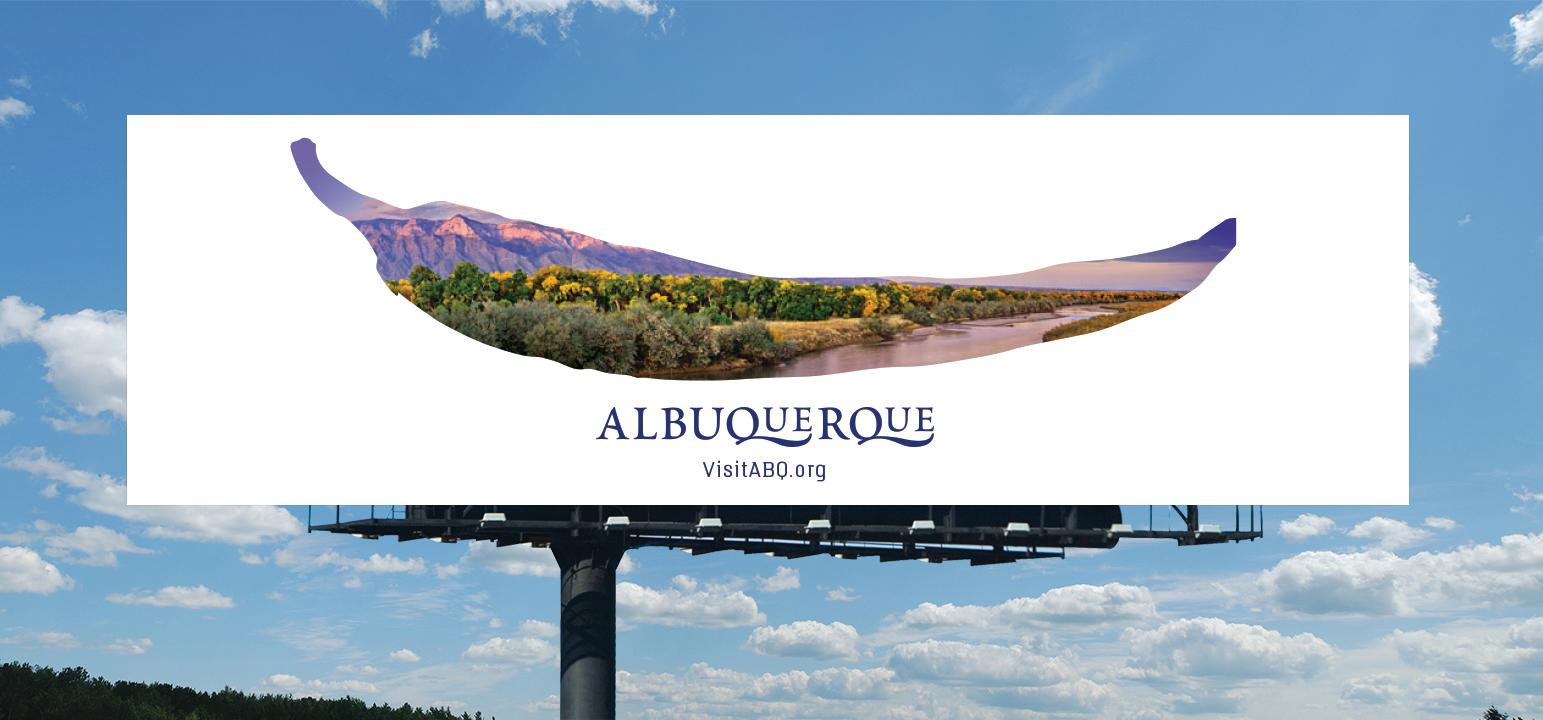 Background & Research 
More than a decade ago, Visit Albuquerque first conducted exhaustive nationwide research to identify a compelling branding strategy targeting leisure and convention visitors that it has successfully implemented since. During the course of that time, the worlds of marketing and media have changed dramatically and Visit Albuquerque's approach to them has evolved as well. The goal of this brand refresh is to embrace changes in online and social media and target the demographics that are most likely to be drawn to Albuquerque and its assets. In early 2014, Visit Albuquerque began the process of exploring the next major campaign refresh. 
Working with longtime advertising agency partner 
McKee Wallwork + Co.
, Visit Albuquerque has developed a fresh new creative expression that will further enhance the city's appeal to Albuquerque's primary target audiences: Baby Boomers (including meeting planners) and "Intrepid Travelers". Visit Albuquerque identifies this second group as younger, adventurous Millennials who are seeking the kinds of outdoor and cullinary experiences that Albuquerque provides so well. Ten years ago these "intrepid travelers" were just getting out of college and establishing their careers, and now they have some disposable income and are looking for experiences on which to spend it. Upon visiting Albuquerque, their experiences with outdoor recreation, food, beer, wine and neighborhood attractions will (hopefully) leave them with great memories. 
Marketing Rationale & Creative Elements
The research and creative behind the campaign were very well received by the crowd and in the days following the event. Below we've included several previews of select creative elements of the "Change Your Perspective" campaign.
The campaign hits the sweet spot at the intersection of what travelers want from a vacation destination and what Albuquerque offers so well. The key insight: people travel not only because they want to see different things, but because they want to see things differently; they seek a change in perspective.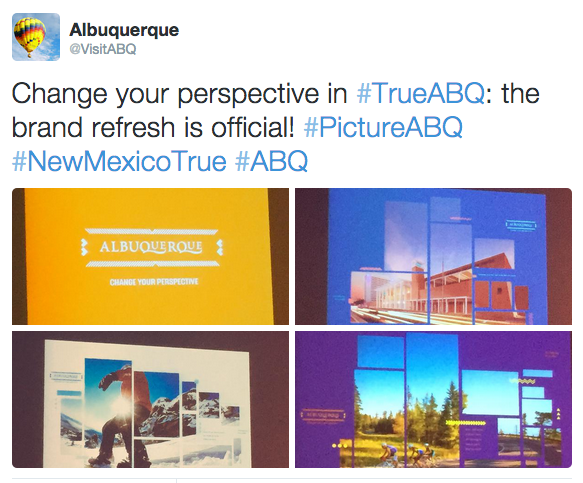 That's just what they'll get in Albuquerque. Our city offers not only a dramatic change in physical perspective due to our unique topography, distinctive architecture, mild climate and incredible skies (among other things), but a change in mental perspective through the incredible art, inimitable cuisine, dynamic mix of cultures, and so much more that for more than 300 years our setting has spawned. Research shows that Albuquerque is not what people expected, and once they visit they indeed see things differently. This new campaign makes the point in a fresh, compelling and inviting way.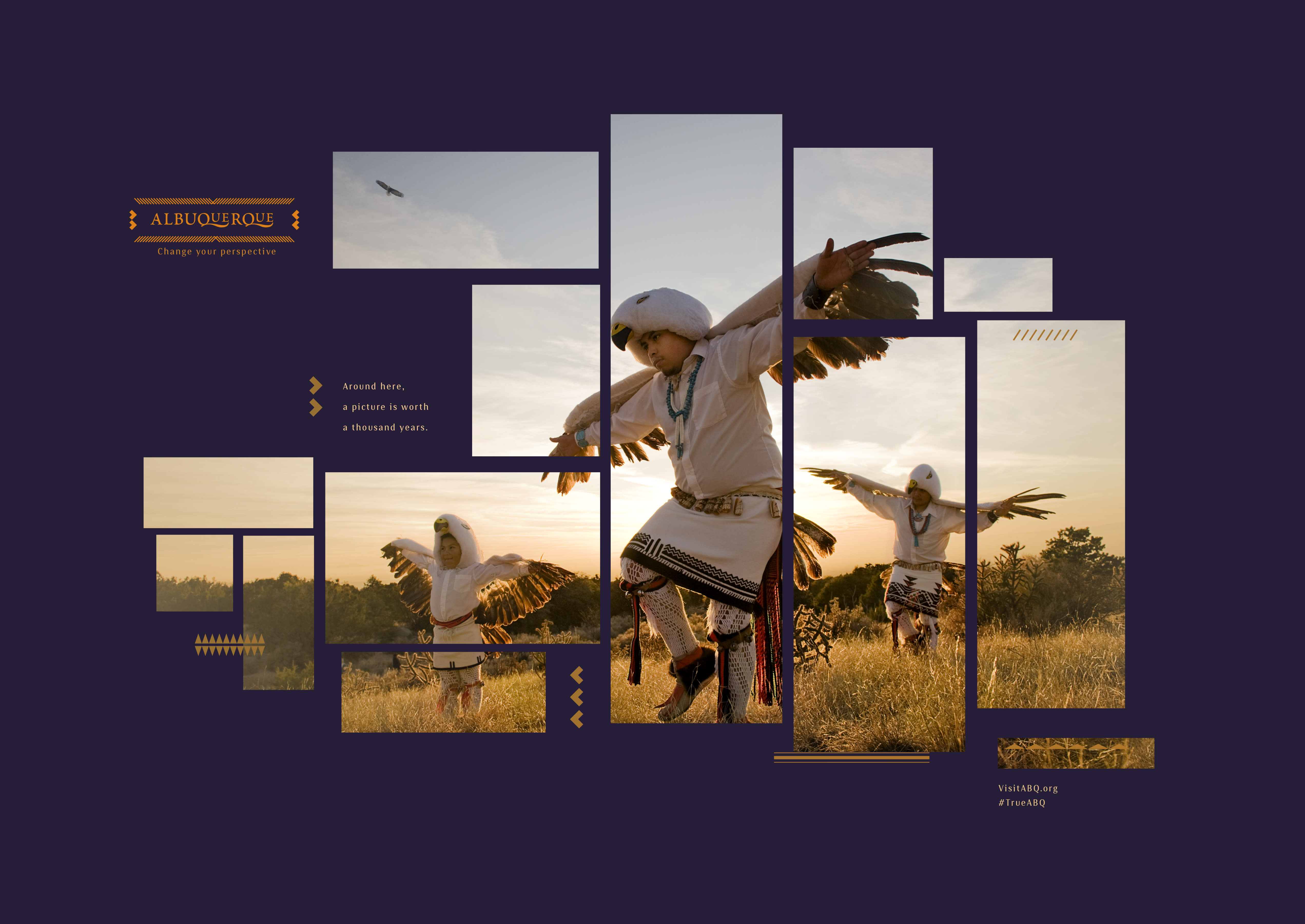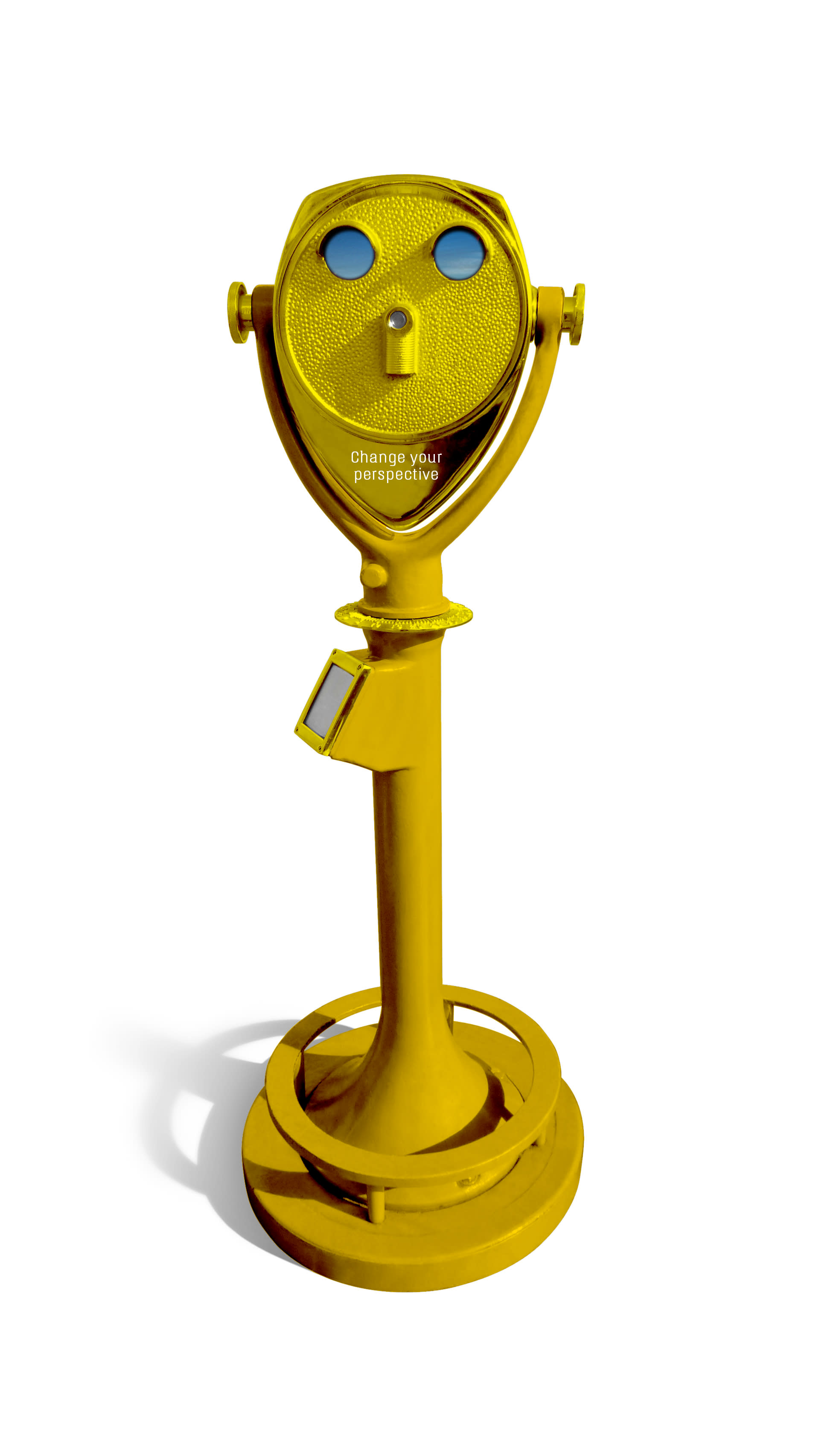 The campaign employs a wide variety of innovative tactics to attract both leisure and convention audiences including traditional media like print ads and billboards; online marketing tools such as banner ads, pre-roll videos and email marketing; direct marketing tactics like direct mail and promotional items, and inventive new tactics including 3D videos, airport kiosks, life-sized interactive digital displays, mobile viewfinders and breakthrough social media applications.
The new direction is so versatile that it can embrace and incorporate new tactics as they arise. There's much more than can be executed in the first year, and Visit Albuquerque expects the campaign to enhance the Albuquerque brand for many years to come. 
Media Coverage 
Coverage of the event and of the new campaign appeared in the following publications and news outlets: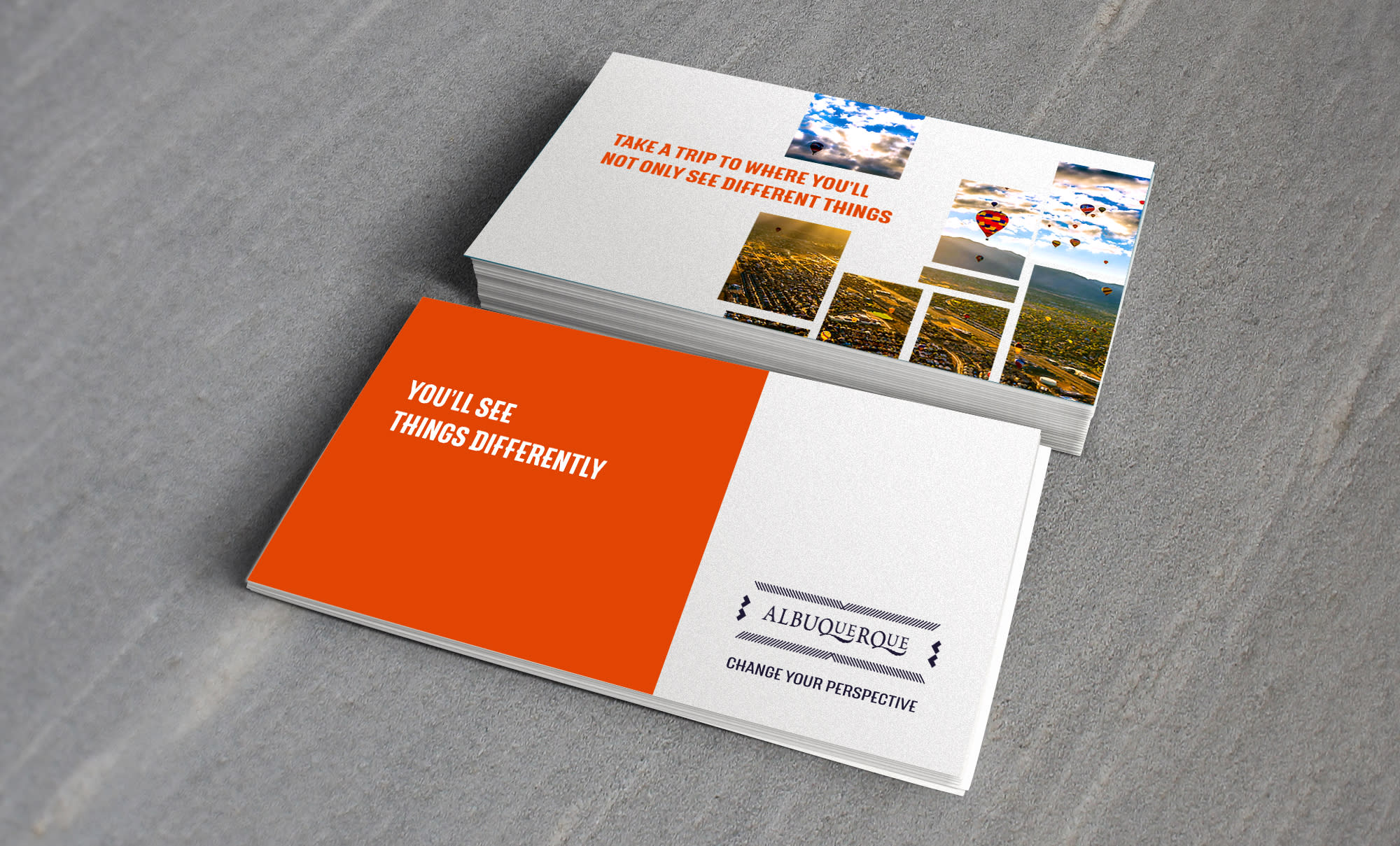 Visit Albuquerque is looking forward to further brand development, growth, and promotion of Albuquerque. A big thank you to the
Albuquerque Museum
 for hosting the event. 
Let us know in the comments below what you think of the new campaign!