"My humanity is bound up in yours, for we can only be human together."

—Desmond Tutu
Who?
Who is the Author?
Hi, my name is Cathryn McGill and I am the Founder/Director of the NM Black History Organizing Committee.  This year, for the 8th consecutive year, we are gearing up for the New Mexico Black History Festival held annually during the month of February.  If you'll give me a few minutes of your time, I'd love to explain why we do the festival and why it's a good thing for promoting cultural vitality in our region.
Why?
Why February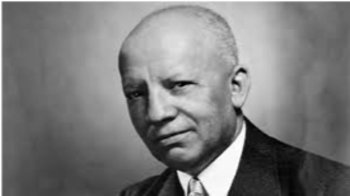 Carter G. Woodson started Negro Literature and Achievement Week in 1926 as a means of promoting true multiculturalism in America. He chose February because blacks were already celebrating the birthdays of Abraham Lincoln and Frederick Douglass. Woodson's work was so important and meaningful that he left a legacy that continues today.In 1976 during the United States Bicentennial, 25 years after Woodson's passing, President Gerald Ford acknowledged what we now know as Black History Month. 
Why Is Celebrating The Month Still Important?
In order to promote true multiculturalism, we must make a daily commitment to engage with and understand other cultures. Black History Month is set aside for us to celebrate Black culture; but we know that Black History is American History, and therefore it is relevant 365 days a year.
This month, however, all of us get to celebrate the important contributions that African Americans have made in New Mexico and in the United States. When we understand that we are better together and we take intentional steps to create harmony, New Mexico will be the "beloved community" that Dr. Martin Luther King Jr. spoke about. Indeed, it will be a place that works for everyone regardless of what you look like, who you love or how much money you have. That's our goal.
What?
What Is The Theme For 2019?
Declarations of Interdependence
All of our New Mexico Black History Festival programming in 2019 is based on an excerpted quote from Dr. Martin Luther King Jr.'s "Letter from the Birmingham Jail."  The gist of his letter is that we need each other—that we are better together.  But this quote, especially at this time in our history bears repeating. 
"All this is simply to say that all life is interrelated. We are caught in an inescapable network of mutuality; tied in a single garment of destiny. Whatever affects one directly, affects all indirectly. As long as there is  poverty in this world, no man can be totally rich even if he has a billion dollars. As long as diseases are rampant and millions of people cannot expect to live more than twenty or thirty years, no man can be totally healthy, even if he just got a clean bill of health from the Mayo Clinic. Strangely enough, I can never be what I ought to be until you are what you ought to be. You can never be what you ought to be until I am what I ought to be. This is the way our world is made. No individual or nation can stand out boasting of being independent. We are interdependent."

What Are The Planned Activities?
Activities are planned throughout the month of February and throughout the year. You can find NM Black History Festival event information on the ABQ365 Event Calendar and more details on events and other activities throughout the year at nmblackhistorymonth.com.  
Most of the festival events are free, family friendly and open to the public.
 
When & Where?
When and Where are Celebrations and Events Taking Place?
A few highlights for the month include:
Kumbuka Celebration | February 1 | | Free | KiMo Theater | Kumbuka means "Remember" in Swahili and this event features some of Albuquerque's most beloved performers who will be paying tribute in song, spoken word and dance to our ancestors.
Inaugural Race and the Law Conference + 5th Annual Asante Awards | February 9 | Free | NM State Bar (5121 Masthead NE) | Guest speakers and interactive panels discussing the intersection of race and the law in New Mexico. Continuing Legal Education Credits available.  Immediately following the conference is the Asante Awards.  This year the honorees will be Tommy and Angela Jewell, retired judges and community heroes. 
Woodson Achievement Week, Omega Psi Phi Talent Hunt Competition for High School Students | February 17 | Free | UNM Continuing Education Center (1620 University Blvd. NE) | High school students compete for major prizes in music, dance, spoken word and visual arts.