Looking for the best of brunch in Albuquerque? Whether it's the best Sunday brunch in Albuquerque or if you just need some comfort food on a weekend, we've got a local list of favorite brunch spots reviewed by our in-house brunch expert.
1. Campo at Los Poblanos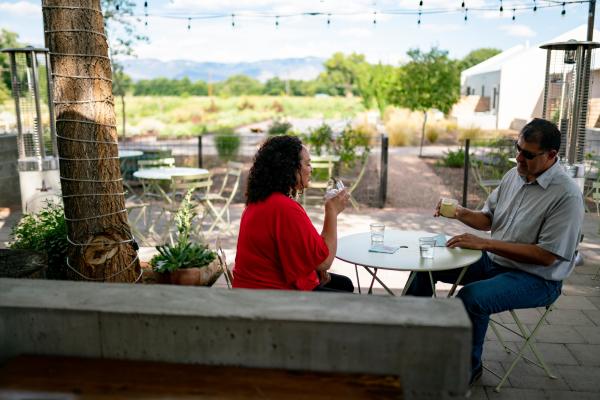 There's nothing more comforting and thrilling than slicing into a perfectly poached eggs benedict on a gorgeous North Valley patio while glancing over your shoulder at the farm that grew the herbs seasoning your delicious meal. The serenity at Campo will encourage hours of mimosa sipping and endless conversation. Complete your brunch experience with a bit of shopping at the Farm Shop, filled with artisan lavender products and great gifts.
*Local, fresh, classy  
2.  The Grove Cafe & Market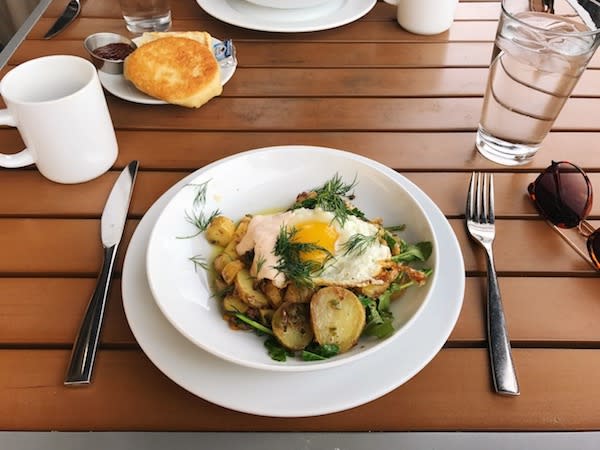 Looking for lively? The Grove Cafe & Market is always bustling with youth and artistically plated items that will make you stop everything to take an Instagram shot before digging in. Colorful and crisp use of vegetables, a flawless sunny-side up egg, and delightful drizzles make for an intelligently created menu accompanied by unique and enticing daily specials. Did I mention a picture-perfect foamed latte? Ordering lines are made easy with a counter preceded by every rustic cookbook and locally produced goodie you never knew you needed.  
*Lively, healthy, fast
3.  Java Joe's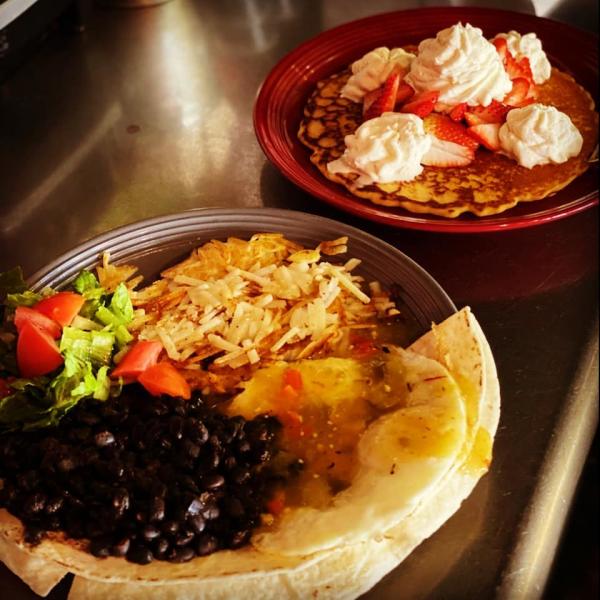 Photo Credit: Facebook
Push open the door to Java Joes, and let the smell of freshly brewed coffee fill your nostrils and the sound of sweet melodies and soft vocals float into your ears as local musicians casually play in the corner. Plant yourself and your laptop in a colorful, hip atmosphere and slice into your perfectly folded omelet, spilling with melty cheese and roasted green chile while sipping on a hot bottomless cup of creme brulee-flavored coffee. With a setting this relaxed, you may never leave.
*Hip, casual, comfortable
4.  The Daily Grind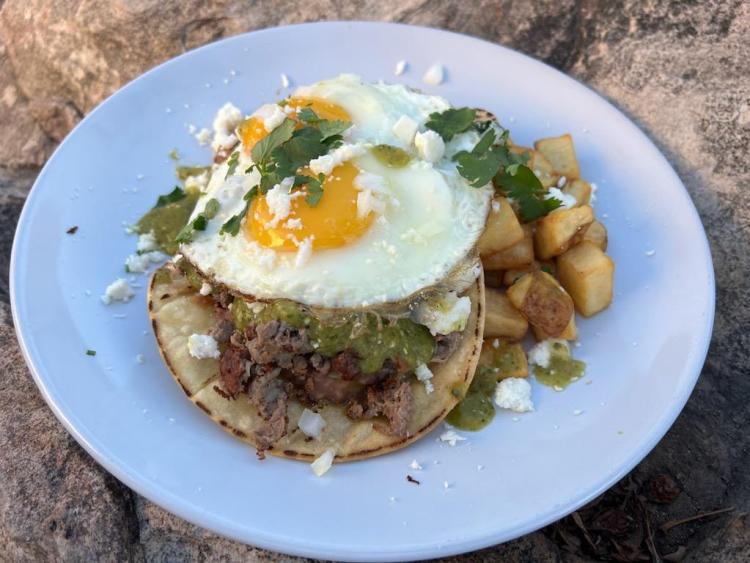 Photo Credit: Facebook
Huevos Rancheros are a great way to judge the quality of a brunch eatery in Albuquerque and The Daily Grind puts out a respectable and filling rendition. With large windows, your morning will certainly be filled with dancing rays of natural light, especially if the weather is warm enough to sit on the quaint patio, complete with a trickling fountain. Not a fan of chile? You're in luck. The savory oatmeal, stack of raspberry smothered pancakes, and freshly baked scones are all fantastic. Here, there's something for everyone.
*Hearty, relaxed, warm
5.  Slate Street Cafe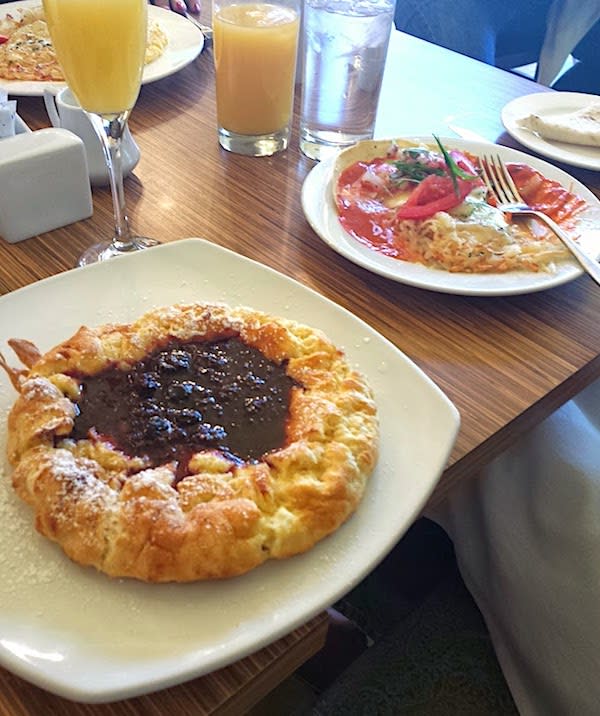 Wine. Loft. Need I say more? The modern yet inviting café that is Slate Street has a very "loft in the city" kind of vibe with fantastic food and tremendous service to match. Order the smoked salmon frittata, green chile cheddar biscuit, a fresh mimosa, and proceed to have all your wildest brunch dreams come true. With a warm, stylish interior and a modest patio, you can really choose your setting. But you've got to promise that you won't forget to order the blueberry cupcake with lemon icing for the road. Just do it.
*Wine loft, trendy, classic