With weekends warming up and summer right around the corner, it's a great time to get out and about with your kids. Luckily, here in Albuquerque, we have lots of great options for affordable, family fun.
1. Learn about science
Science museums and activities can be found all over Albuquerque - and your kids will have so much fun discovering, they might not even realize they're learning. Check out a science museum like Explora Science Center, the National Museum of Nuclear Science & History, the New Mexico Museum of Natural History and Science, or the Rattlesnake Museum.
For a look at the Nuclear Museum with kids, check out this post from Everything-Everywhere.com.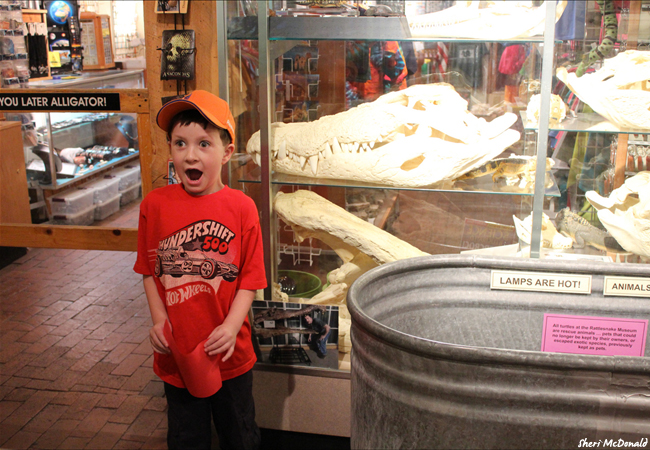 2. Discover 400+ year-old petroglyphs
Albuquerque is home to one of the largest petroglyph sites in North America, Petroglyph National Monument. Take your kids out to explore the symbols carved onto volcanic rock between 400-700 years ago by Native Americans and Spanish settlers. There are over 20,000 petroglyph images to explore, so you can make return trips and always discover something new. The park is free minus a nominal fee to park your car ($2 or less).
Learn more about Native American history at the Indian Pueblo Cultural Center. In addition to a museum that showcases the 19 Pueblos of New Mexico, there are dances every weekend and many activities for families throughout the year.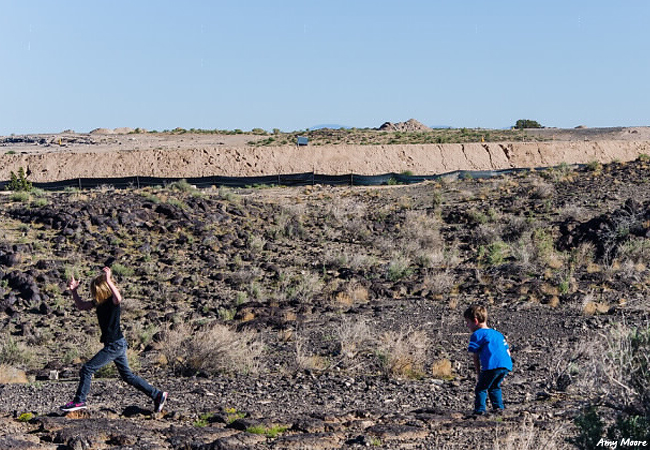 3. Head to the beach
Yes, there is a beach in Albuquerque! It's a peaceful respite according to local mom, Emily. Read about her trip to the beach with her two curious girls here. Tingley Beach is part of the ABQ BioPark facilities that also include the Zoo, Aquarium and Botanic Gardens. In the summer, be sure to check out the concert series at the Botanic Garden and Zoo. 

4. Get some exercise
With 310+ days of sunshine each year, it's possible to be active outdoors in Albuquerque almost every day. Many locals don't even realize that rafting companies like Quiet Waters Paddling Company offer guided canoe and kayak trips down the Rio Grande (which is a Level I river here in Albuquerque) with absolutely stunning views of the cottonwood trees and Sandias. If watersports aren't your thing, take a ride down the Paseo del Bosque bike trail or take a trail ride at Hyatt Regency Tamaya Resort & Spa's stables located just outside of Albuquerque.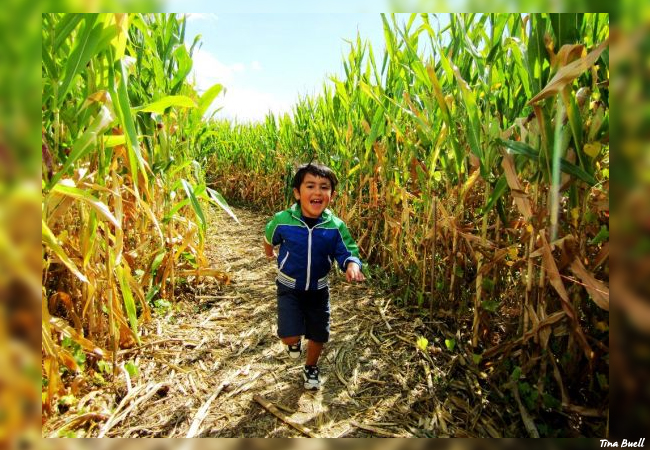 5.  Enjoy an aerial view
Still the longest aerial tramway in North America, the Sandia Peak Aerial Tramway whisks visitors up from the base of the tram to Sandia Peak in about 15 minutes. By the time you ascend the 2.7 miles to the top of the peak, you'll be at an elevation 10,378 feet, giving you an 11,000 square-mile panoramic view of the Rio Grande Valley. Your kids will love the views outside of the tram car, and the two sways felt as the car passes over the two towers that support the cables. Don't forget your camera for this one - views are stunning all the way up.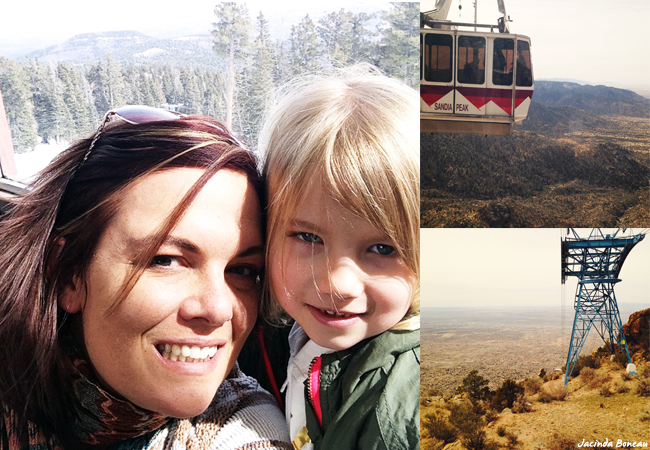 There are lots more options for family-fun here in Albuquerque, what are your favorites? Tell us in the comments below. More resources for Family Fun:
Trekaroo - New Mexico with Kids: Adventures in Albuquerque and Santa Fe 
Taking The Kids - 10 Family Friendly Things to do in Albuquerque, NM 
Two Kids and a Map - Sandia Peak Tramway in Albuquerque, NM
Big Family Travels - Photo Blog: Los Poblanos Historic Inn & Organic Farm
Pretty Prudent - 3 Days in Albuquerque with My Girl  
KidSumers - Floating Over Albuquerque in a Hot Air Balloon