It's becoming rapidly apparent that 2018 just might be the perfect year to visit Albuquerque. Over just a few short weeks, Albuquerque received some major nods from some of travel's most prominent and influential publications, emphasizing everything from the local craft brewing scene and the growing art community, to the ancient cultural traditions and flavorful one-of-a-kind cuisine. 
Travel + Leisure
Travel + Leisure heralds Albuquerque in their coveted list of the 50 Best Places to Travel in 2018 alongside some of the worlds most sought-after getaway destinations. The travel listing highlights Albuquerque's indigenous culture, developing and historic neighborhoods, and thrilling Sandia Mountain activities, calling Albuquerque a "fully-fledged destination".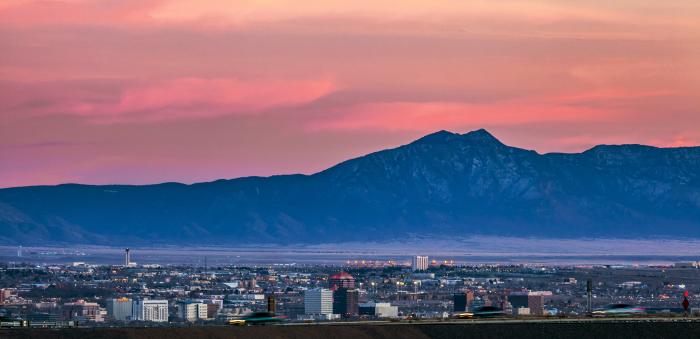 National Geographic
Honing in on Albuquerque's blossoming and sudsy craft brewing scene, National Geographic Traveler names Albuquerque in their just-released list of Best Small Cities in the United States.
Sunset
Sunset magazine includes Albuquerque in their recent list of 20 Game-Changing Places to Live, touching on the city's tech scene, one-of-a-kind green chile, and booming downtown revival.
LA Times
Leading with Albuquerque, the LA Times touts Albuquerque in their Try These 18 Destinations for 2018 article highlighting the new developments in the city's Sawmill District along with fan favorite, the Albuquerque International Balloon Fiesta.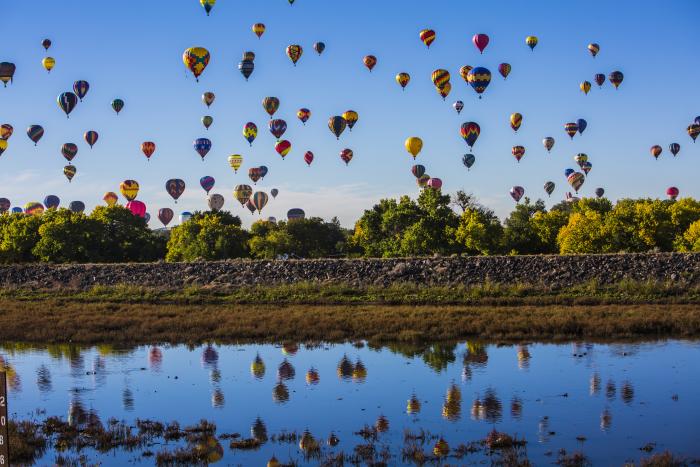 Insider
The Hippest Cities in the US Everyone Wants to Move to, published by Insider has millennials talking. Albuquerque isn't just included, but is touted as the perfect spot for young people and rated as one of the "under-the-radar hipster cities", which is quite truly the hipster quintessence itself.
USA Today's 10 Best
The readers have spoken! Albuquerque's newest luxury hotel, Hotel Chaco, lands a spot in the top 10 in USA Today's 10 Best Readers Choice Awards for Best New Hotel and elaborates on the properties Pueblo influence and collection of Native American art.
Travelocity
Travelocity asks readers, Is Albuquerque the next Trendy City? The piece gushes about ABQ's endless opportunity for outdoor recreation, local turquoise shopping, and foodie-geared cuisine. If you have to ask, the answer is definitely yes!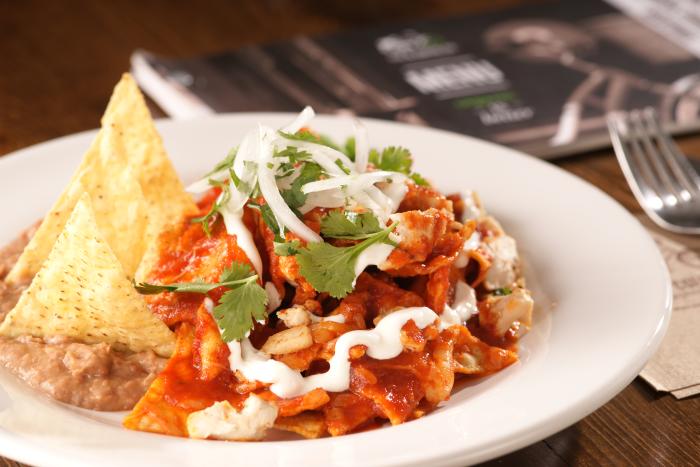 Insider
Insider features Albuquerque in their 2018 list of 27 Underrated US Destinations Everyone Should Visit in their Lifetime, highlighting the growing vibrant art scene and creative community.
Architectural Digest
Albuquerque's iconic property Los Poblanos Historic Inn & Organic Farm is featured by Architectural Digest in their list of The Most Beautiful Hotels in Every State, released at the end of 2017.
Movie Maker
Albuquerque just might be the new Hollywood. Emphasizing the city's fantastic refundable film-maker's tax credit and Film Crew Advantage Program, Movie Maker includes Albuquerque in their list of The Best Places to Live and Work as a Moviemaker: Big Cities. 
Expedia
In Expedia's list of The Best Places to Travel Each Month in 2018, Albuquerque makes the cut for October with it's one-of-a-kind fall features including the Albuquerque International Balloon Fiesta and beautiful color-changing cottonwood bosque. 
It's no doubt that Albuquerque is in the center of the travel media spotlight and with all this buzz going around it's hard to deny that Albuquerque is gaining all of this attention for a reason. If you've always wanted a taste of our unforgettable culture, soul-awakening cuisine, and more than 310 days of gorgeous sunshine, or if you've just been hankering for another dose, 2018 is the year to make your visit to Albuquerque a reality. Order your 2018 Visitor's Guide today and start planning!