Albuquerque's 2017 year is going out with a bang! The year wraps up with an exciting series of ribbon cuttings in celebration of the city's upgraded infastructure, grand openings, art projects, and newest features.
Laguna Burger
This world-famous New Mexico burger joint has made its long-awaited appearance in Albuquerque's city limits and locals are over the moon with excitement. Due to the high demand, you might have to wait in line, however the wait is absolutely worth it. Located across from the Indian Pueblo Cultural Center, your next green chile cheeseburger craving already has a delicious solution.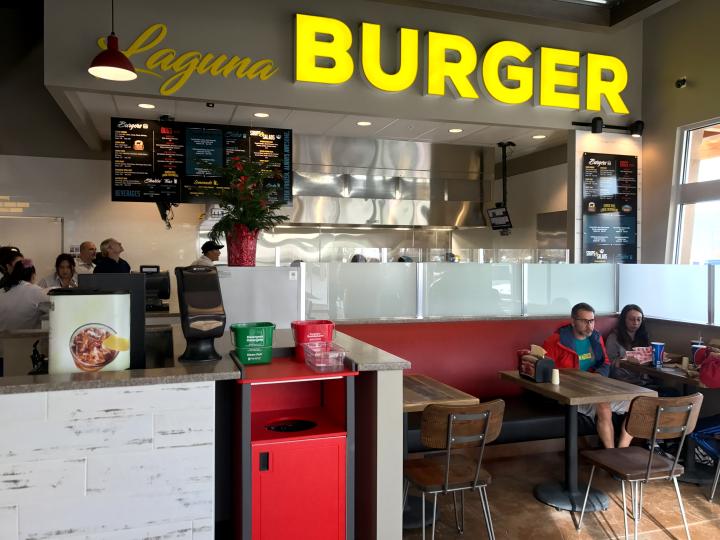 Civic Plaza
The renovation of Albuquerque's Downtown Civic Plaza is expected to reach completion in January of 2018, however, the location just celebrated the finalization of its beautiful and colorful new water feature! The new feature made its debut amongst the plaza's delightful and festive seasonal adornments including wreaths, bells, and a faux "ice skating rink" for families to enjoy during the winter season.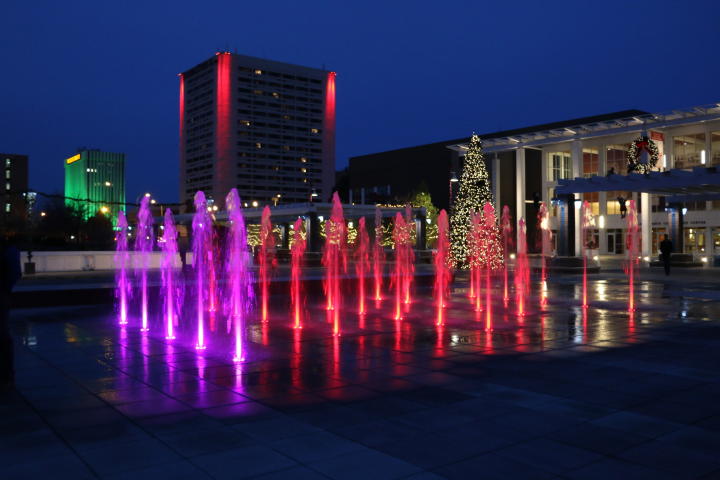 Albuquerque Convention Center Fresco
Albuquerque's very own Convention Center recently announced its newest 2,500 square foot fresco by New Mexico artist Frederico Vigil that will wrap the sky bridge curved stairwell. The imagery will depict ancient and contemporary images of the agricultural and viticultural history of the Rio Grande Valley and is expected to be completed in approximately four years.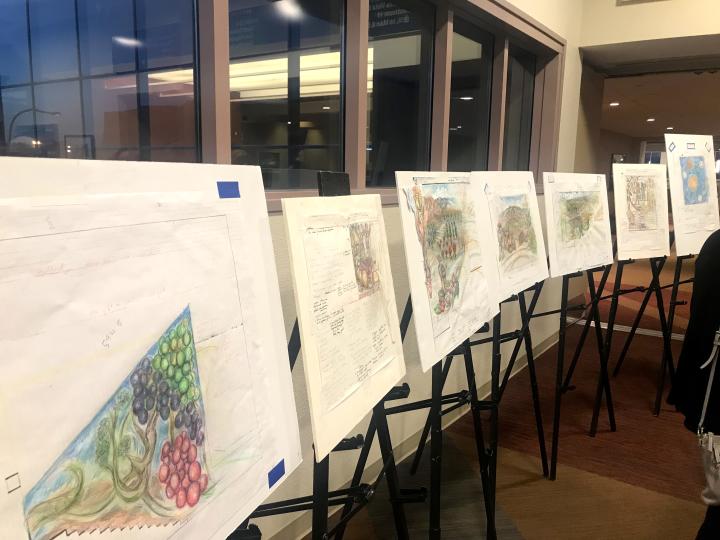 Albuquerque Rapid Transit
While full service is not quite available yet, these all-electric busses have began to transport Albuquerque west-siders to and from the ABQ BioPark's River of Lights for the holiday season.
Innovate ABQ
During the fall of this year, several of the first Innovate ABQ buildings opened their door, spurring the beginning of a cultivation for creativity, jobs, economic development, and new ideas in Albuquerque. This local project aims to increase all innovative opportunities, big and small, for the entire community.

Additional Exciting Openings Earlier in the Year
Hotel Chaco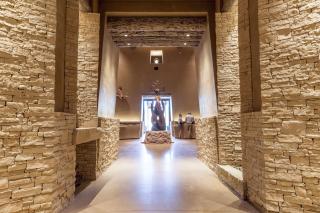 This exciting new Albuquerque hotel was built from the ground up and channels Albuquerque's rich Native American heritage with it's pueblo-inspired architecture, and interior decoration. The hotel opened earlier this year and visitors and locals have already begun to enjoy the lavish amenities and gorgeous rooftop lounge that the hotel provides. 
Campo/Los Poblanos Renovation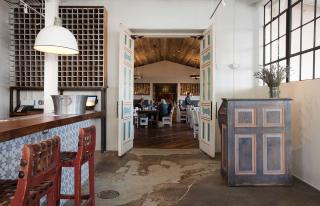 This fall, Los Poblanos Historic Inn & Organic Farm completed their major renovation which converted the dairy barn into a stunning restaurant called Campo. Additionally, the favorited Farm Shop moved locations and got a major face lift. This quaint shop features each of the curated gifts and lavender-made products offered by Los Poblanos for you to purchase. 
With all of the exciting updates and openings that are taking place during 2017's final hours, we are certain to be in for a treat with all that is expected to take place during 2018!