This by far is my favorite type of photography.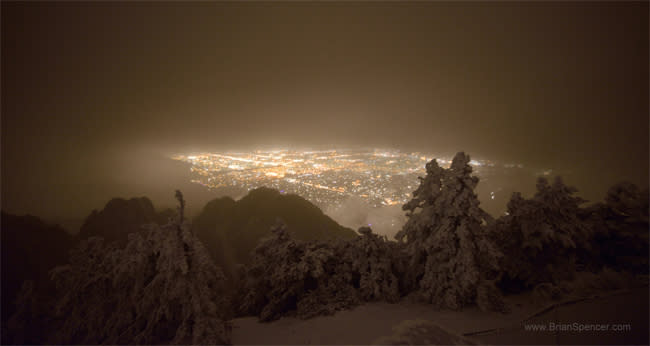 At its highest point, the crest of the Sandia Mountains reaches 10,678 feet and provides an 11,000 square mile view of the surrounding area. At around 11pm the night Albuquerque received its first big snow storm of the year, some friends and I decided to drive up to the Crest to grab some shots of the fresh snow, the storm and the view of the city as that storm came in.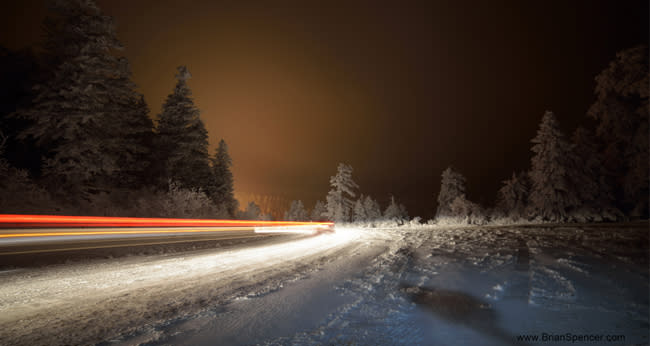 We jumped in a 4X4 and carefully navigated the 45 minute drive to top. We stopped along the way a number of times to grab shots of the freshly fallen snow in the forest, using small LED lights to accentuate the scene.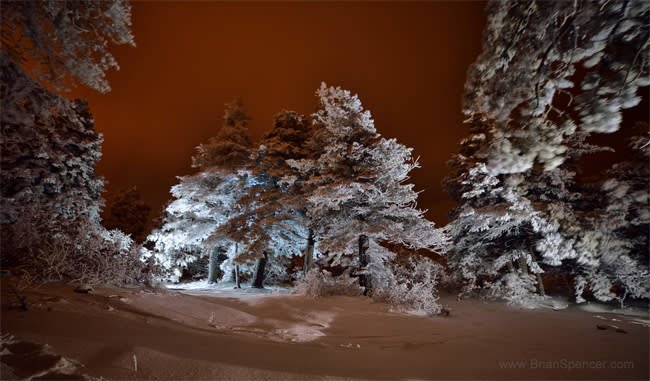 Sandia means Watermelon in Spanish. Some believe it received that name because of the reddish/pink color at sunset. Others believe it was named after the squash or gourds that grow in the area, mistakenly thought to be watermelon. The Sandias are part of the larger Sandia-Manzano Mountain range and serve up some great adventures.
Our final destination was the Crest with a visitor overlook that provides fantastic views of Albuquerque and the surrounding area. This is a long exposure so the falling snow made for a foggy looking photo.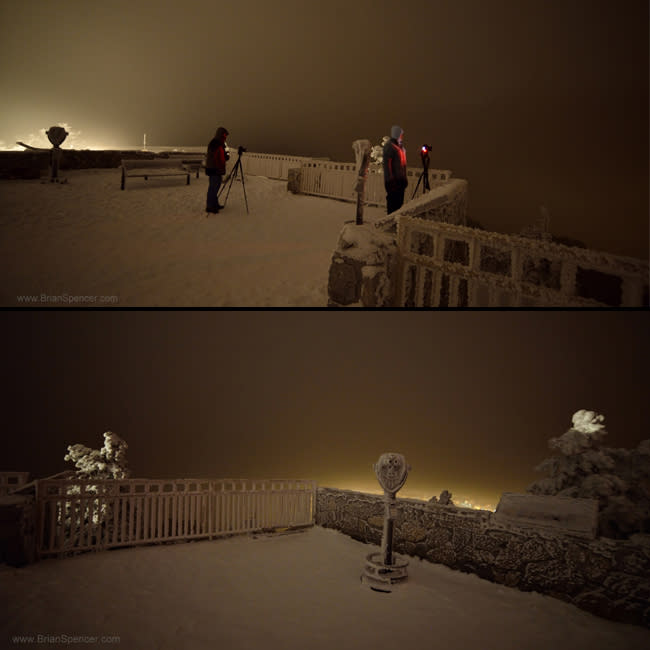 When we got back to the 4x4 our cameras were covered with a layer of frost. Good thing they are weather sealed. I love taking these photo adventures, getting out and getting away and taking that extra step to grab a good shot. 
Where do you want me to capture the city next? Let me know in the comments.