You may be wondering: what are the benefits of taking your vacation days? Employees who regularly take time off tend to have higher productivity & performance, improved mental & physical health, better relationships & social life, increased happiness and a more positive attitude towards work. Who doesn't want that?! Here are 5 ways that you can take advantage of these benefits by using your vacation time in Albuquerque: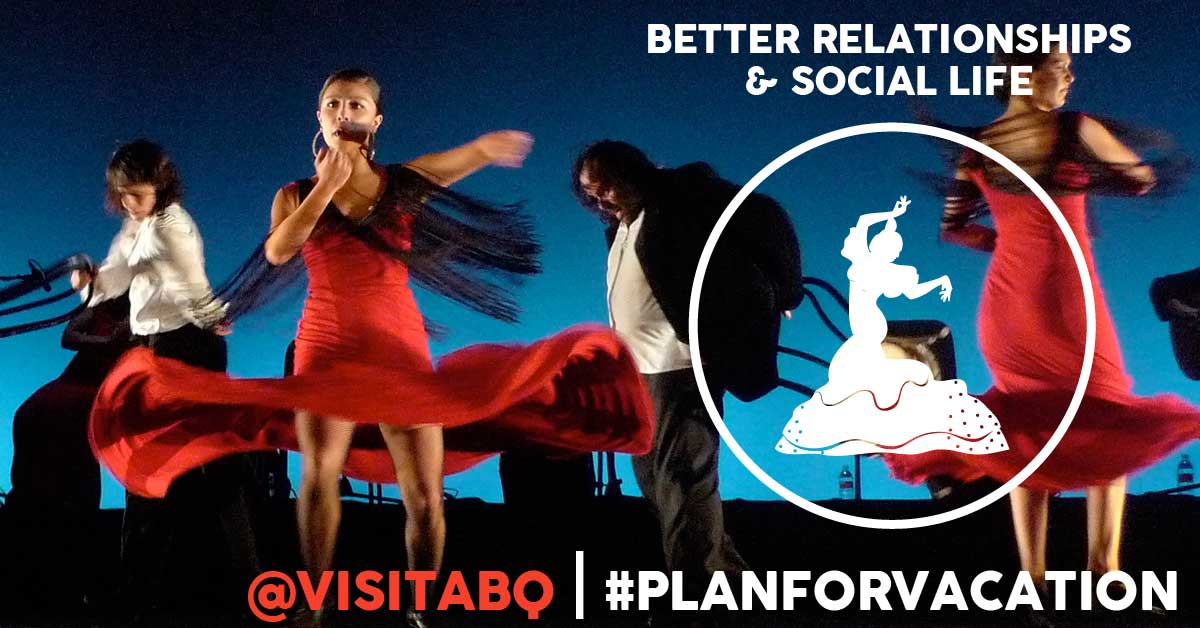 We all struggle with time and not having enough of it! By slowing down your pace and taking your vacation time, your relationships and social life will benefit. In Albuquerque, one of our favorite ways to blow off steam is flamenco dancing! With the National Institute of Flamenco, the Festival Flamenco de Alburquerque each June and live performances every week at the brand new Tablao Flamenco, the city has become a cultural hub for this powerful Spanish-inspired art form. Click here to learn more about the vast performing arts scene in Albuquerque.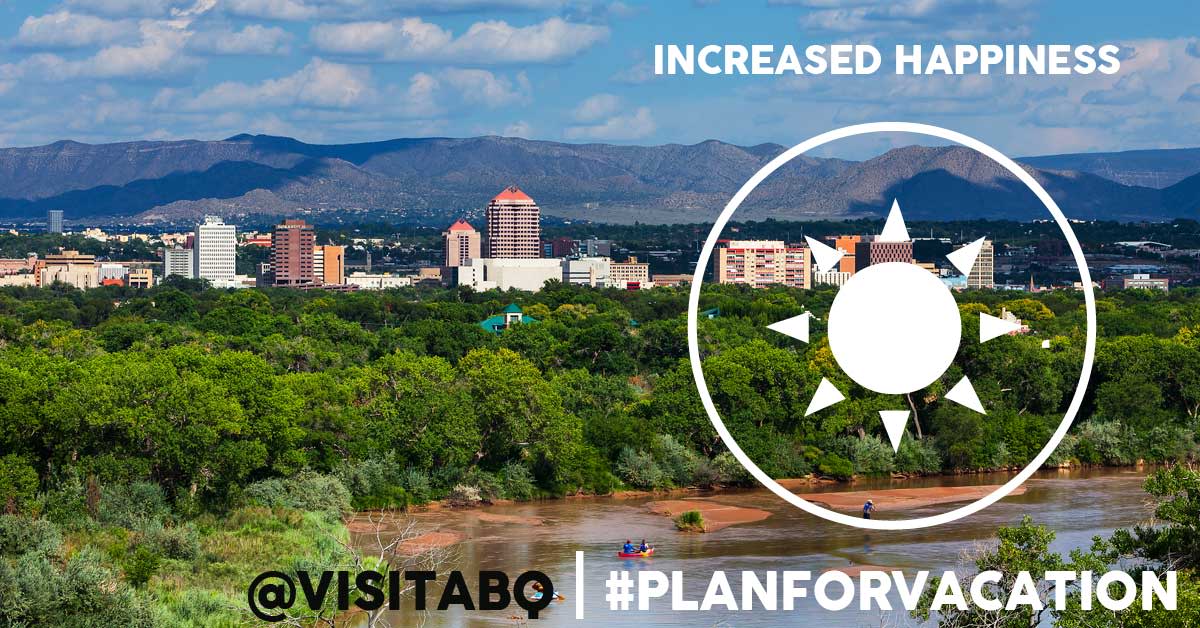 The amount of time off taken also shows a clear correlation to happiness. You know what else boosts happiness? Vitamin D! Get plenty of it in Albuquerque where we have 310+ days of sunshine every year. Click here to learn more about Albuquerque's average temperatures and awesome sunny weather.
Taking some time away from work allows us to come back rejuvenated with a fresh perspective. Studies have shown that employees who regularly take their vacation days have an overall more positive attitude towards work, which no doubt boosts productivity and motivation. Regular exercise also boosts productivity and mental clarify, and with everything from kayaking on the Rio Grande to mountain biking in the foothills, we have an unlimited supply of recreational opportunities in Albuquerque! 
Project: Time Off is an initiative to win back America's lost vacation time. Their goal is to shift work culture in the United States so that taking time off is "understood as essential to personal well-being, professional success, business performance and economic expansion." Click here to learn more about National Plan for Vacation Day.