It's week twenty-six of our #365DaysOfEvents campaign. This week take the kids to the Balloon Museum for Stories in the Sky, head to Los Lunas for the VIVA New Mexico Chile Festival and learn from the experts at the International Observe the Moon Night at the New Mexico Museum of Natural History & Science. For more fun, be sure to check out our events calendar.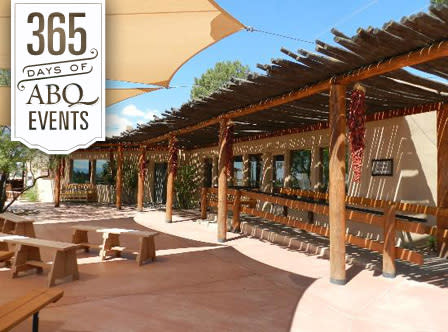 Monday, September 1
Santa Clara Black-Ware Pottery Demonstration

Cultural demonstrator Robert Naranjo of Santa Clara Pueblo will demonstrate the art of making beautiful back-ware pottery decorated with intricately etched designs of bears, mountain lions, deer, and elk.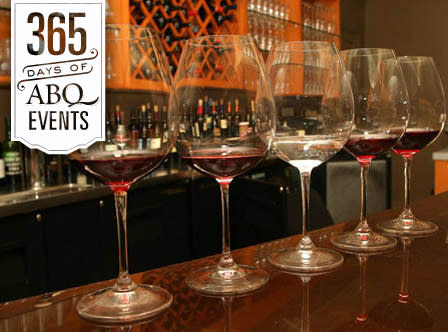 Tuesday, September 2
Wine Tasting: Off Beat & Interesting Wines

Come to the Wine Loft at Slate Street Cafe and enjoy our monthly wine tasting featuring Off Beat & Interesting Wines. Each guest receives 3 generous tastes as well as an appetizer prepared especially for this event.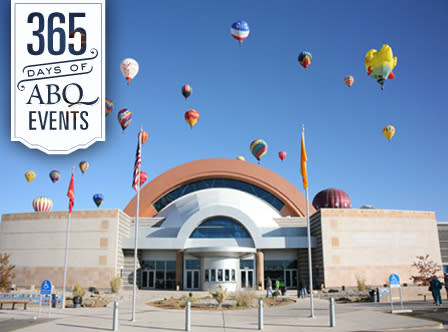 Wednesday, September 3
Stories in the Sky

Enjoy a special story time and activities for children ages 0 to 6 at the Albuquerque Balloon Museum. Enjoy aerial stories and explore the Balloon Museum a new perspective. Bring your lunch and eat in one of our designated eating areas.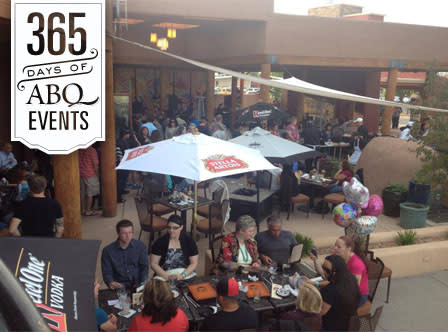 Thursday, September 4
Party on the Patio Featuring Rodney Bowe

Enjoy live music from Stratus Phear and drink specials on the patio at the Pueblo Harvest Cafe. Admission includes an all you can eat Horno Baked Pizza. Rodney Bowe is Sweetlife's debonair funkmaster, groovelayer and crooner. Bowe is masterful as composer/musician and on both upright and electric bass.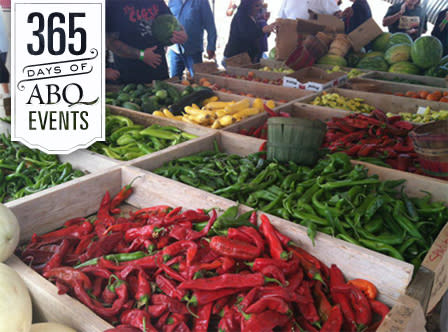 Friday, September 5
VIVA New Mexico Chile Festival

Load up the family and head out to Wagner Farms in Los Lunas for the the VIVA New Mexico Chile Festival. Enjoy live music, food, hayrides and of course chile! This festival will continue through out the weekend.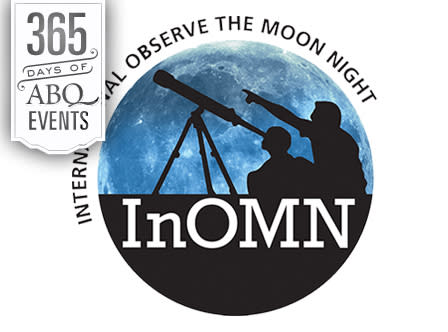 Saturday, September 6
International Observe the Moon Night

International Observe the Moon Night is an annual event celebrated all over the world which encourages people of all ages to look at our closest space companion. Enjoy observation of the moon in the museum Observatory.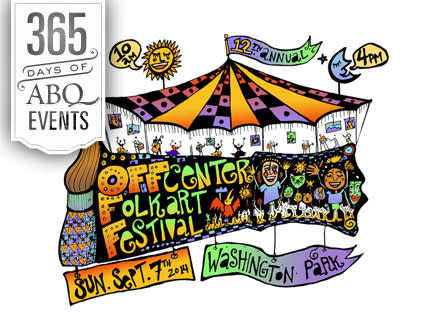 Sunday, September 7
12th Annual OFFCenter Folk Art Festival

Enjoy the 12th Annual Folk Art Festival at Washington Middle School Park.Festivities include a Giant Paper Maché Puppet Parade, over 100 arts and crafts vendors and free art activities, as well as live music, food and more!