It's week four of our 365 Days of Events feature. This week takes us from Spanish reds and Lobo baseball to live music and Nano science. Here's a sampling of fun things happening this week around Albuquerque...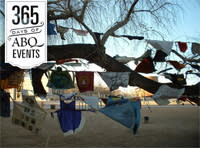 Monday, March 31
Women & Creativity: Apron Project 
All through March, aprons have been hung on trees and fences at the corner of 9th and Gold SW as part of Women & Creativity's Apron Project. A group of local Albuquerque artists are using the medium of the apron as a canvas to express themes from women's lives, struggles and history. Monday is the last day of the month, so head over and see them before they are taken down.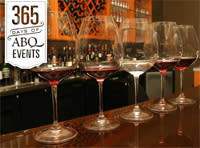 Tuesday, April 1
Spanish Reds
If you haven't been over to Slate Street Café for one of their wine tastings, this might be a fun one. The tastings take place in the wine loft and include three generous pours as well as an appetizer specifically prepared for the accompanying wines. Bring a friend and head on over.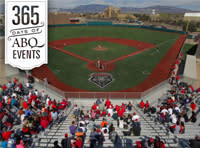 Wednesday, April 2
UNM Lobo Baseball vs. New Mexico State
With the weather warming up, head over and cheer on the Lobos as they take on their state rival New Mexico State Aggies. Only $5 for an afternoon of entertainment. Everyone's a Lobo ... woof, woof, woof!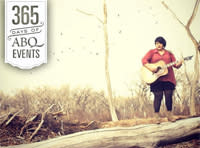 Thursday, April 3
Thirsty Thursday at Tractor Wells Park featuring Jenny Wren

Tractor's Wells Park location is quickly becoming the place to be on Thirsty Thursday nights. This week, check out Albuquerque native, Jenny Wren, who will croon the crowd with hip-hop infused Americana. Good music, good beer and good times.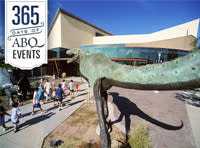 Friday, April 4
First Friday Fractals

The first Friday of the month at the Albuquerque Museum of Natural History and Science brings science to life in the planetarium. First Friday Fractals explores the beautiful shapes and complex patterns in nature and shows how beautiful math can be. The award-winning show is narrated and features abstract landscapes that come from simple equations.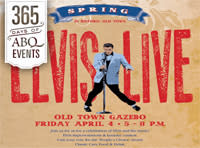 Saturday, April 5
Elvis Live on the Plaza

Shake your hips and head on down to Old Town for Elvis Live at the Old Town Gazebo. Few know that Elvis spent some time right here in Albuquerque back in 1956 just after he released his single, "Heartbreak Hotel." The event will feature classic cars, food and drink along with Elvis impersonators and karaoke contests.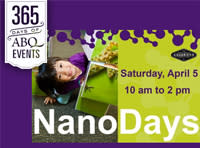 Sunday, Aprl 6
Nano Days: The Biggest Event for the Smallest Science

Close out the weekend with some hands-on learning at the National Museum of Nuclear Science and History. Nano Days teaches kids and parents about the miniscule world of Nano science through fun and interactive activities like using electricity to make a nickel look like a penny. Sound intriguing? Activities are free with paid museum admission.