In early 2016, our Visit Albuquerque team had the opportunity to visit the New Mexico Steam Locomotive and Railroad Historical Society's project site to check on the restoration of the 2926 steam locomotive. The mechanical complexity of the project was astounding!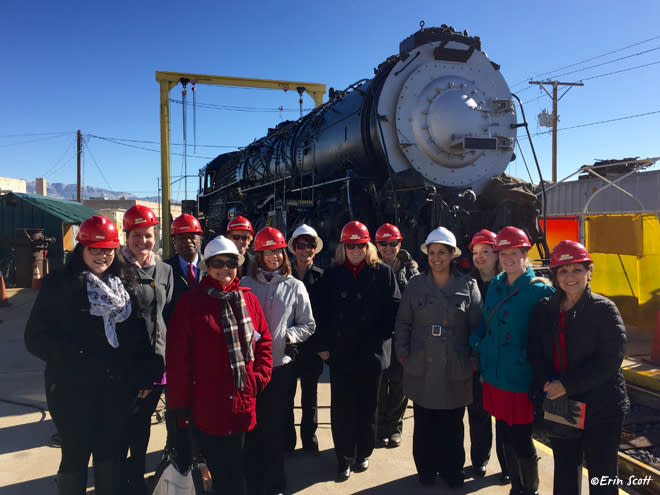 The 2926 train engine is considered by the group "the holy grail of locomotives." Built in 1944 during World War II, it is one of only 6 still in existence and is the only 2926 locomotive that is expected to run again. It was obtained in 2001 for just $1 by the Society and has been under a tedious restoration process ever since.
This year the restoration team, comprised of retired Sandia National Laboratory engineers and journeymen from a variety of industries, will be performing final mechanical tests for engine functioning and leaks. The group hopes to have "a fire in her belly" by 2017 with aspirations to transport passenger cars on the railroad between Albuquerque and Las Vegas, New Mexico two to three times per year.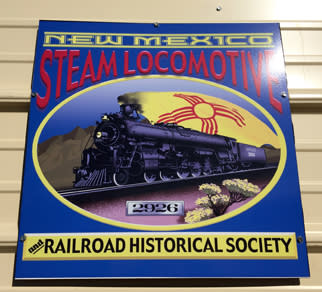 A few fun facts about the project: 
The restoration has been a $2 million investment, including countless volunteer hours and donations, as well as $20,000 from the state of New Mexico.
In freight service, the 2926 hauled 4000-6000 ton freight trains of 100 cars or more.
In passenger service, the 2926 was designed to cruise at roughly 100mph where conditions allowed.
On today's railroad, the maximum speed allowed for passenger service is 79mph. 
As of December 2015, over 130,000 hours of labor had been invested toward the restoration.
Free tours of the restoration site are available Wednesdays and Saturdays (weather permitting) from 9AM until 2PM. Call (505) 246-2926 to schedule a tour by appointment. Follow the Society on Facebook and donate to the project here.  
Don't miss these special holiday events at the site: the Pinon Express in partnership with the ABQ Trolley Co. and the Luminaria Express on Christmas Eve!  
Use the hashtags #ThingsToDoABQ and #ABQevents to join the conversation about Albuquerque events on social media and subscribe to our ABQ365 email newsletter by clicking below!