Albuquerque's vibrant character lights up for the summer and welcomes in a season of one-of-a-kind flavor and thrilling events that will leave you bright-eyed and eager for more. Celebrate the beautiful weather and long, sun-soaked days with endless opportunities for outdoor fun that will get your heart pumping in a way that feels entirely new. From mariachi to beer to outdoor concerts, Albuquerque has it all. Grab your calendar - here is a list of all of the exciting summer events you'll have to look forward to this year. 
ABQ Beer Week and ABQ Blues and Brews
May 24 - June 3
Say "cheers!" to Albuquerque's award-winning and flavorful craft brewing scene! This 10-day series features over 70 refreshing events across the city - each featuring different local breweries - inspiring everyone to get excited about local beer and involved with this delicious craft.
May 27
Kick off ABQ Beer Week with a full day of six fantastic blues musicians and over 200 of the regions greatest brews available with unlimited sampling. Admission also includes a souvenir glass, game entries, dozens of vendors to shop from, and even an entry into a grand prize drawing!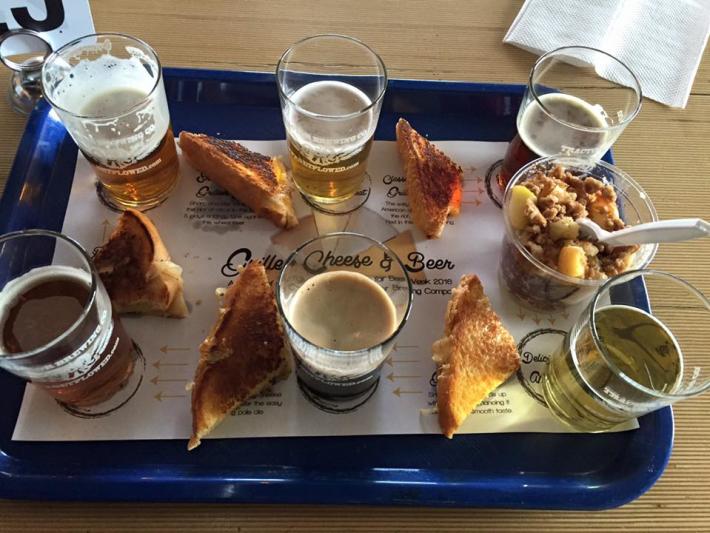 Albuquerque Wine Festival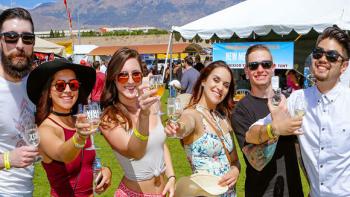 May 26
Did you know that New Mexico is the country's oldest wine-producing region? Sample from some of the area's best wineries in a beautiful, sunny, outdoor setting complete with live music, food, and craft vendors! You'll likely be going home with a bottle or two of your favorites. 
Part of what makes Albuquerque's city culture so vibrant are the events that take place in the city's Historic Old Town. From Native American jewelry to fractals to live outdoor concerts, take a closer look at the breakdown of these summer events that pull city culture and fun all into one place. 
San Felipe Fiestas
Tributo Free Performance
American Jewelry from New Mexico
First Friday Fractals
Da Vinci, The Genius Exhibit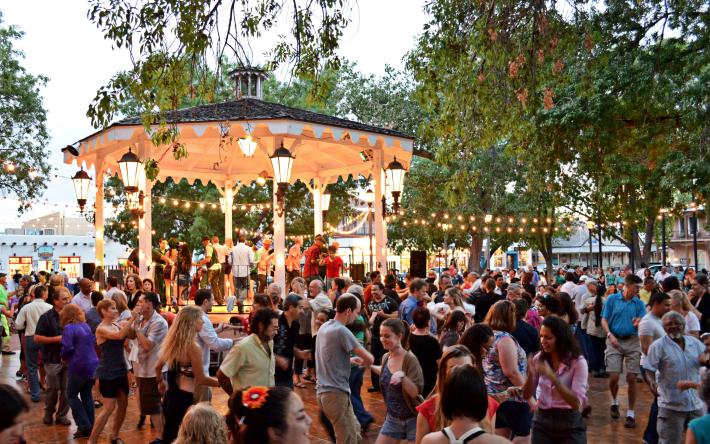 Albuquerque Film & Music Experience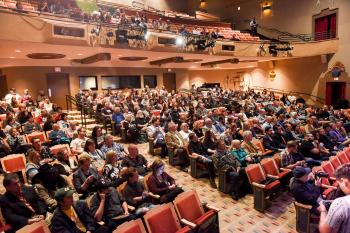 June 4 - 10
This engaging event features a series of domestic and international movies, networking events, live music, art exhibitions, industry panels and workshops for over 10,000 filmmakers, musicians, producers, and other creatives from all over the world. Bring your ideas to this creative experience!
Summer Concert Series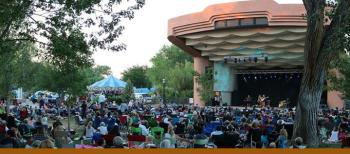 Find your groove this summer with a concert series provided by the ABQ BioPark that will get you and your family outside to soak up the beautiful Albuquerque evenings while listening to some sweet tunes of top-notch touring artists. You'll want to see this year's line up!
Zoo Music Summer Concert Series - Fridays, June 8 - August 3
Summer Nights Concert Series - Thursdays, June 7 - August 9
Albuquerque Pridefest
June 9
With over 100 vendors and performers from all across the country, Albuquerque knows how to celebrate the LGBTQ community! Bring out your brightest attire and biggest attitude for a show-stopping parade and series of local events that will leave you feeling warm and fuzzy inside.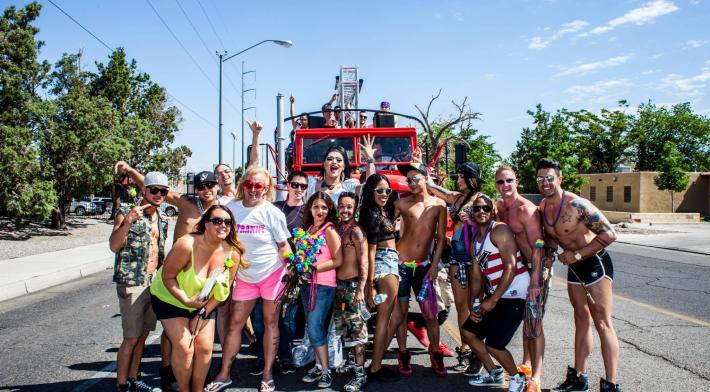 Festival Flamenco Internacional de Albuquerque
June 9 - 16
Bringing in world-renowned performers and artists from all over the globe to cultivate a vibrant cultural art in the form of classes, workshops, performances and more, this festival is the most important and longest-standing flamenco event outside of Spain.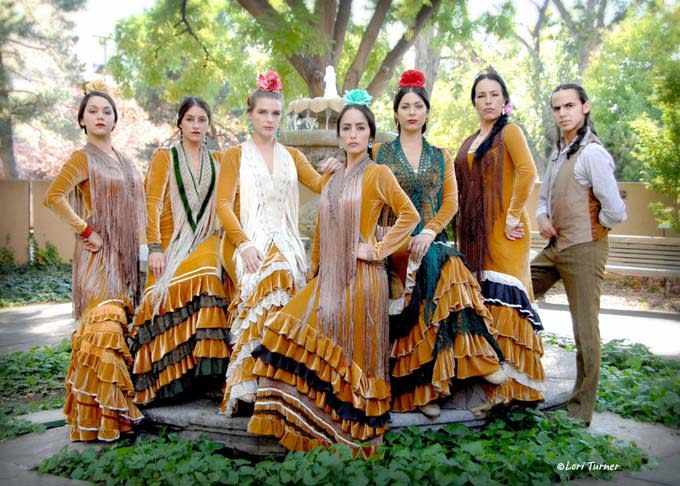 Albuquerque Summerfest Series
Celebrate everyone's favorite season with a series of Summerfests that each highlight Albuquerque's local music scene, fantastic eateries, superb craft breweries, community art, and so much more in four of the city's unique and thriving neighborhoods.
Heights Summerfest - June 9
Route 66 Summerfest - July 21
Downtown Summerfest - August 4
Westside Summerfest - August 18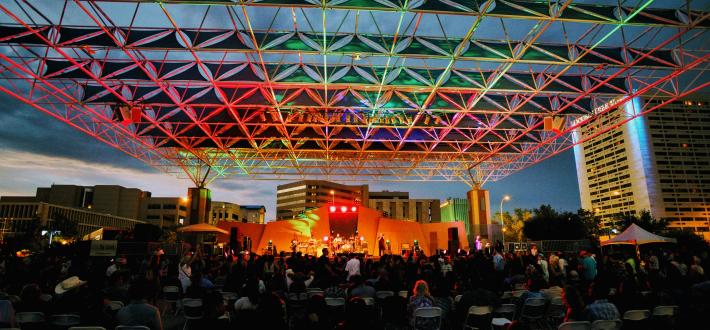 Freedom 4th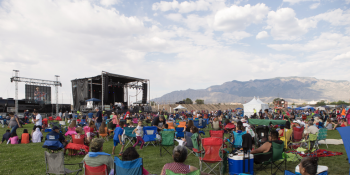 July 4
Gaze skyward as the largest fireworks show in the state lights up the sky and the sweet sounds of this year's national headliner fill your ears for a truly perfect 4th of July celebration fit for anyone and everyone. 
Mariachi Spectacular de Albuquerque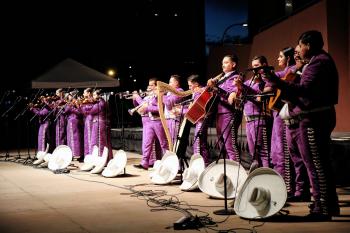 July 11 - 14
Immerse yourself in the passion of mariachi music this summer, featuring some of the world's top mariachi musicians, vocalists, teachers, and ballet folklorico dancers for a week that will leave you forever in love with this vibrant art form.
SOMOS ABQ
August 25
Featuring some of the nation's most thrilling musical artists on 4 main stages, experience all that the Albuquerque community has to offer. From art and technology, to food, drink, and music, SOMOS ABQ is sure to showcase all of the city's best.